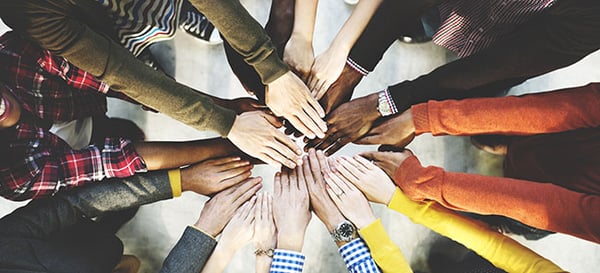 As we expand our offerings at BCC Research, we're excited to spread the word on our innovative and unique marketplace.
We know that you need well-rounded research to help you make the best decision for your business. That's why we've teamed up with some other awesome market research firms to offer you a much wider selection for free, or up to 50% off with your membership.
As we continue to expand our partnerships, we wanted to introduce you to the fantastic companies that are providing the research reports at your disposal.
Today, we're talking to Armann Kazi, the director at Verified Market Research, to provide you with a solid understanding of who they are and how their reports complement your BCC Market selections.
What makes Verified Market Research different from other market research providers?
Verified Market Research is a market research firm that focuses on in-depth reports. As Armann states, "while working on research studies, we focus on client requirements and always cover the information which the client has requested along with additional information so that client can get 360-degree view of a market while reading our reports."
What can people find in VMR reports that they can't find anywhere else?
According to Armann, Verified Market Research focuses on niche market-based research studies. "We offer market intelligence studies delivering relevant and updated data backed research across multiple industries. We keep a close watch of the ever-changing market identifying key problem areas and provide solutions accordingly."
Moreover, they follow a different methodology and do in-depth analysis to ensure their reports have a strong base.
What do people like most about Verified Market Research reports?
"Our clients have always highlighted the fact that the representation of data in our reports along with the qualitative definitions is what sets us apart." On top of that, the key elements that distinguish VMR include:
Quick delivery time with appropriate information
Accuracy of information the help of their proprietary database on consulting projects
Delivery of detailed information with quick turnaround time
How do VMR reports complement BCC reports?
"VMR and BCC prioritize covering new market research reports ensuring that the latest advancements are delivered to their consumers." Armann stated.
It's true, and in this way, the two reports will complement each other by giving you vital information that has been analyzed by all angles. This reassurance is an added bonus for any decision making you need to do for your projects or business ventures you are facing.
How will this partnership between VMR and BCC benefit consumers?
With VMR Reports on BCC Research's platform, consumers will get to look into a few thousand additional niche markets with longer forecasted periods. Also, with VMR's expertise in the Information, Communications and Media Technologies domains, consumers will get to ensure they have the most relevant markets being covered on a single platform.

Explore reports from Verified Market Research here!