As BCC Research expands on our membership base, we're excited to spread the word about our innovative and unique marketplace. We know that you need well-rounded research to help you make the best decision for your business.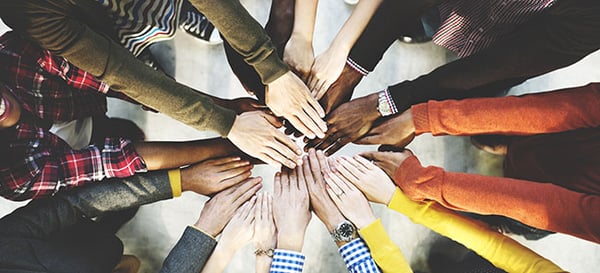 That's why we've teamed up with a select group of market research firms to offer you a much wider selection for free, (or up to 50% off) with your membership.
As we continue to expand our partnerships, we wanted to introduce you to the fantastic companies that are providing the research reports at your disposal.
Today, we're talking to Hari Tiwari who runs both Transparency Market Research as well as Future Market Research. We'll take a look at the unique twists that they utilize for their research, as well as how their reports complement your BCC Market selections.
What makes Transparency Market Research different from other market research providers?
"TMR has a vast repository and has been a leading off shelf report provider since 2013. We cater to fortune 500 clients globally and have a strong presence in the research industry." According to Hari, the major benefits that TMR provides includes:
Real Time latest data being analyzed
Concise presentation of Data
Customization list of countries availability, Countries accounting for 70% market share captured.
What can people find in Transparency reports that they can't find anywhere else?
Transparency reports focus on in-depth resources that is primarily pulled from primary data. Along with this, they work to provide robust information on the industries that they cover. This includes:
Cross Sectional data analysis/ Cross Segment provided upon request
Flexibility for List of players can be customized suiting clients requirements
Unique & Robust Research methodology being used (70 -80% preference given to information from primary data collection)
What do people like most about Transparency reports?
Market research can be presented in a variety of ways. The benefit of having access to reports from a variety of publishers all under one membership means you can access reports on the same industry that are presented in different ways—giving you all of the data you need. With Transparency reports, a few key aspects that you'll see are:
Data provided in Excel as standard delivery
Competition Benchmarking
Feasibility Studies
Consumer Sentiment Analysis (VOC)
How do Transparency reports complement BCC reports?
Both Transparency and BCC provide in-depth reports. By having a couple reports that provide a complete picture of what's happening in any given industry, you're able to have a clearer idea of the future, and more comfort in the data-driven decisions you're making for your company.
How will this partnership between Transparency and BCC benefit consumers?
The benefit of complementing your BCC research with Transparency reports is having information that is both analyzed and presented a little differently.
Another immense benefit that consumers receive is the steep discount that comes with being a BCC member. Having access to free and up to 50% off longer reports from our partners, like Transparency and Future Market Research, you'll have all of the market intel you need, right at your fingertips.