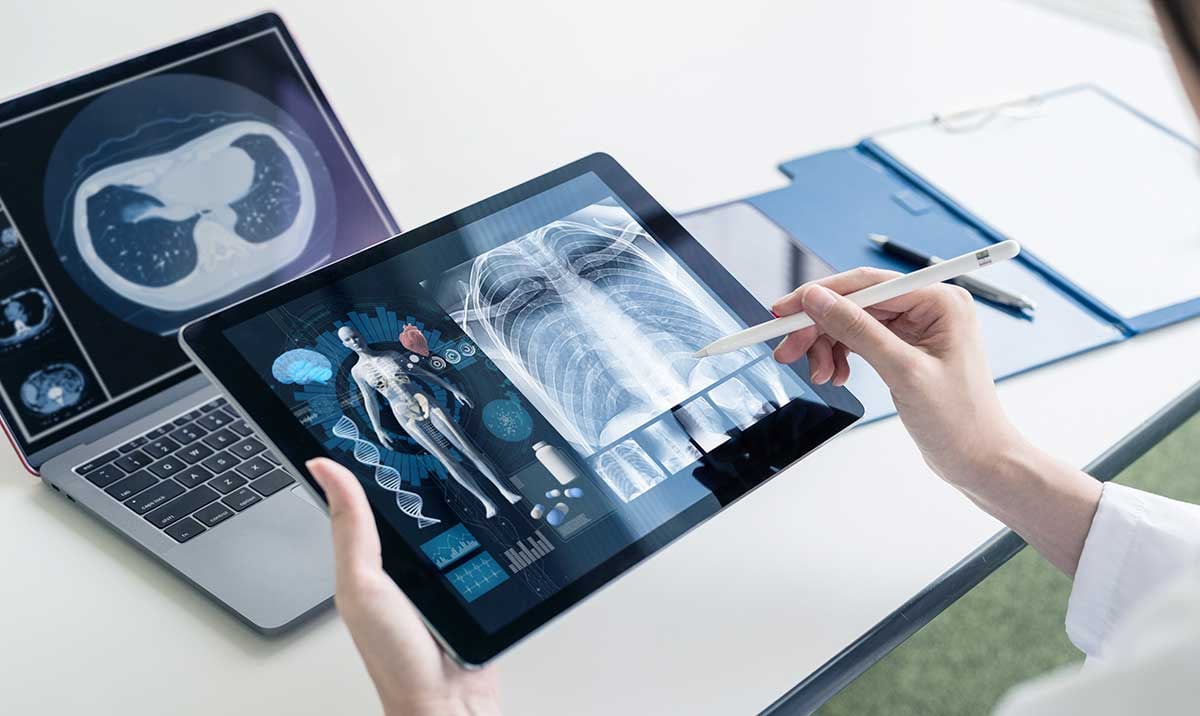 That global healthcare expenditure is on the rise is no secret. With longer life expectancies creating a higher geriatric population, an increased demand for high-performing medical technology has been witnessed across the board.
As such, the MedTech market is primed for serious growth. Companies must constantly reinvent product portfolios to gain leverage in the tricky landscape. With patient outcomes influencing technology pricing and purchase decisions, competition has become fierce and fast-paced.
What is MedTech?
MedTech, short for medical technology, is an extensive field within the healthcare sector. Covering items as commonplace as surgical gloves, to complex machinery used to detect life-changing diseases, MedTech involves all the technologies that assist in healthcare.
These technologies allow the global population to live long, healthy, and active lives. When implemented effectively, they help improve patient outcomes and reduce the length of hospital stays. As technology advances on all frontiers, the face of MedTech is constantly evolving.
Covid-19 Impact
The pandemic upended the MedTech industry overnight. With the sector playing a key role in every element of the healthcare system, hindsight renders this fact unsurprising. March 2020 brought an urgent demand for the rapid production of certain technologies and imposed a halt of others. As the MedTech industry stepped in to assist the fight of Covid-19 on all frontiers, the landscape altered drastically.
One cause of this seismic shift was due to the severity of impact the virus had in China. As a key-player in the manufacturing of both low-end and high-end medical devices, China's strict quarantines sent shockwaves throughout the market. Most of the global top 10 medical device companies hold manufacturing facilities in China. With an international clamor for effective P.P.E, China alone increased mask production to an eye-watering 100 million units.
With medical resources being diverted to fight the novel coronavirus, elective and non-urgent procedures also faced severe delays. For example, in China and Italy, the number of elective procedures reduced by up to 80-90% in February and March 2020. As a result, devices used in these procedures (think dental equipment) encountered significant market declines during 2020.
Although seriously impacted by the pandemic, it appears the MedTech industry has weathered the worst of the storm and will enter an era of recovery.
MedTech | Market Drivers
The potential for technological innovation creates prime ground for start-ups to emerge. Within the past two decades, hundreds of new businesses have established themselves within the market, some being acquired by conglomerates, some active and still competing with key players. This has pushed competitors into creating comprehensive strategies in order to adapt and, ultimately, dominate the MedTech ecosystem.
The past two years have seen the likes of Canon Medical and Philips launch a suite of products involving increasingly sophisticated technologies. With special attention being paid to Artificial Intelligence and Deep Learning within its product portfolios, it is evident that technological advancement is creating considerable market thrust. Equally, these developments are not restricted to major industry players. IMAGEN technologies, a New-York based start-up, invested around $5.6 million in 2016 to develop AI technology capable of early disease identification within medical images. The role of AI start-ups has been significant in establishing a diverse and competitive market landscape.
An equally significant market driver is the demand for cost-effective and multi-functional devices. With maintenance expenses rising, the popularity of hyper-specialized medical devices is waning. Patients who depend upon homecare often require technology that meets a variety of needs, creating market opportunities in the coming years.
Compliance and Restrictions May Divert Funds
MedTech is undeniably an industry primed for growth. But, more than any other healthcare business segment, it faces a unique set of challenges and complexities that may hinder the potential of the market.
New products and innovations face scrutiny from external bodies. Businesses must comply with strict regulations and overcome various hurdles before their products can reach the market, which may cause growth to become sluggish.
The Bottomline…
The global MedTech industry is one of progress and innovation. The tricky nature of the beast means having access to a comprehensive market analysis is fundamental to understanding the nuances of the landscape.
BCC Research offers an in-depth analysis of competitive landscapes, patent analyses, start-up ecosystem evaluation, recent developments, innovations, and other factors of the MedTech market. The report gives insight into current and future characteristics of the global market, as well as identifying setbacks and opportunities.
To purchase the review in full and become well-versed in this evolving industry, click here.
Becoming a member of the BCC Research library gives you unlimited access to a host of reports within your chosen field. Stay up to date with new research and become clued in to market developments. Get in touch today to find out more!