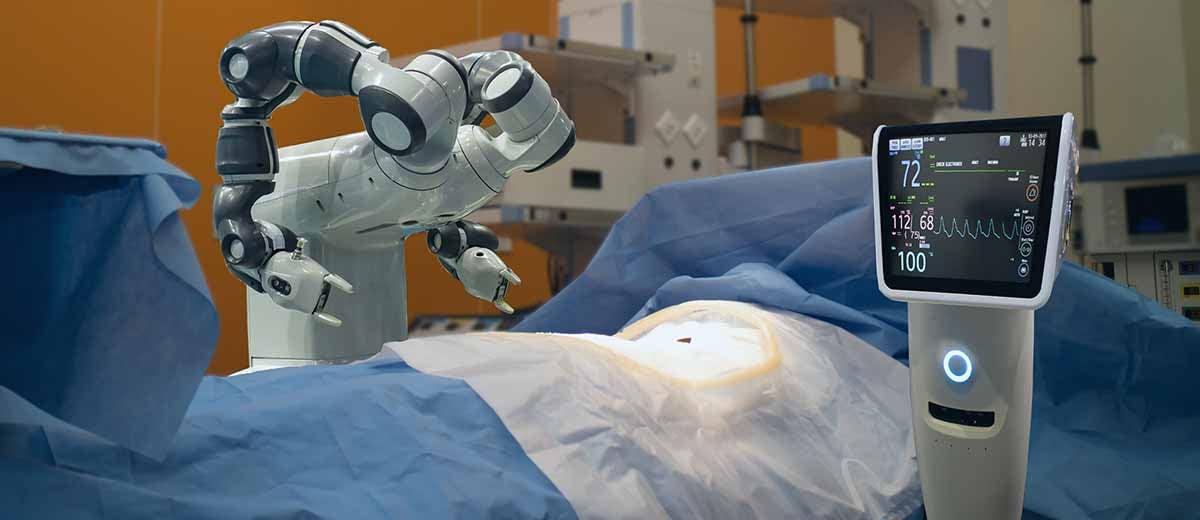 Medical Robotics and Computer-Assisted Surgery (MRCAS) Background
Medical robotics are humanoids or electro-mechanical surgeons operated using computer programs with the help of human surgeons. They provide greater access to complex areas by precise and minimally invasive methods where the surgeons feel it is difficult to operate.
The invention and innovation of medical robotics and computer-assisted surgery (MRCAS) includes six procedures: new surgical imaging technologies, techniques for registering surgical images to one another and to the patient's actual anatomy, computer image processing, medical robots, intelligent operating rooms and surgical simulation technologies.
Growth of MRCAS Market
Surgical robotics and computer-assisted surgery are used in many applications: orthopedic, neurosurgical, ear-nose-throat (ENT), cardiac, prosthetic, gastrointestinal, urology and other applications.
The global demand for MRCAS is driven by the increasing demand for MRCAS and an increasing geriatric population. An increase in disposable income in the Asia-Pacific region is also expected to drive the market through 2025.
Additional factors contributing to market growth include: increasing incidence of lifestyle-based diseases and rising demand for automated systems and favorable reimbursement policies in North America and Europe.
The market is expected to grow particularly for applications for laparoscopic and cardiac surgeries. Laparoscopic surgery is a minimally invasive surgery, in which the procedure is performed using video cameras and several thin instruments. Common laparoscopic surgeries include gall bladder, small and large intestines, uterus, fallopian tubes, appendicitis, bariatric, liver, and pelvic or reproductive organs surgeries. In 2015, the total number of laparoscopic surgeries was 15 million, and these surgeries are expected to grow at a rate of 8.3% year-on-year through 2021.
Cardiac surgery is heart-based surgery performed to treat ischemic heart disease, congenital heart disease and valvular heart diseases. There are two types of procedures for heart surgeries: open surgery and minimally invasive surgery. Minimally invasive surgery is a closed chest surgery done using small incisions with the help of medical robotics in the right chest as an alternative for open heart surgery. Because of minimally invasive surgery, there is reduced pain and blood loss, offering the patient a faster recovery rate than a patient who underwent open heart surgery.
Minimally invasive heart surgeries include: aortic valve, atrial septal defect closure, heart valve surgery to treat heart valve disease, atrioventricular canal defect surgery, maze heart surgery, mitral valve surgery, saphenous vein harvest surgery and tricuspid valve surgery.
Additional Trends And Projections About Medical Robotics
The global market for surgical robotics and computer-assisted surgery should grow from $6.1 billion in 2020 to $11.6 billion by 2025 with a compound annual growth rate (CAGR) of 13.5%.




Surgical robots should grow from $4.8 billion in 2020 to $9.1 billion by 2025 with a compound annual growth rate (CAGR) of 13.6%.




Additional market players: Hitachi, Medtech Global, Medtronic and Siemens.
For additional intel into the global market for medical robotics and computer-assisted surgery: