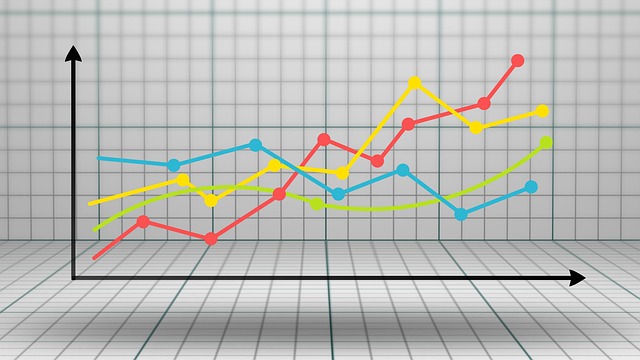 Market research is essential to making any informed, data-driven business decision, while exploring your options for high-quality market research, you may be surprised when you see what that research really costs.
You may start to ask yourself the following questions:
Is this research really worth the cost?
Why do these reports cost so much money?
Can't I just use Google to get the same information for free?
As with any product, the answer to those questions depends on the many factors that go into producing it. High-quality research reports are no different. A lot of work from expert researchers, analysts, writers and more goes into creating market research that you can rely on to guide your business decisions.
In today's blog, we're delving deep into what it really takes to create market research reports—from advanced materials research to DNA sequencing market share to the coal industry outlook—so that you can gain peace of mind that your investment in market research is well worth your time and money.
The humans behind the reports
Many factors can affect the price of a research report, including the hours it takes to gather data, the resources used to compile data and the time it takes to write the actual report. At the end of the day, a typical market research report can end up costing several thousands of dollars, and custom research reports can sell for even more – potentially hundreds of thousands of dollars.
Here's the general process of creating a market research report from start to finish:
The typical analyst will spend 100+ hours researching and writing a report. Compensation for their time, even at just $20-$30 an hour, amounts to several thousand dollars, just to conduct research and write a first draft of the report.
Then, as with any quality publication, the draft enters an extensive editorial process, being reviewed by proofreaders, fact checkers and copy editors.
The production team, which assures the quality of the report, is a vital part of the publication process, and as a large team of specialized members, is a significant expense.
With so many publishers of market research, there are a variety of entry points and price points, so it's hard to provide an exact idea of what you're going to pay.
Remember: You get what you pay for
Cheaper reports require less effort, and they may contain only quantitative analysis with little or no qualitative commentary, such as market recommendations, cautions, etc.
More expensive reports will contain several different kinds of analysis, thoroughly reviewing secondary sources, recent news, global patent records and include significant qualitative analysis for an expert-insider perspective.
So, what should you be paying?
What is a "good price" for a market research report. As I mentioned earlier, the answer is – it depends!
As a general guiding principle, your investment in market research should correlate with the total investment being considered.
For example, if you're only investing a small amount of money to expand a product into a new market, you may not need as much market research. Perhaps just a narrow piece of data, a graphic or data table, which can be produced easily and for relatively little cost will suffice.
On the other hand, companies, individuals and corporations looking to enter a brand-new market are potentially risking millions – if not billions – of dollars will want to invest significantly more in their market research.
These high-stake decisions are best guided by expert analysts who can offer insights from within the field. Their opinions and analysis should be informed by extensive and comprehensive data collection that is scrutinized and fact checked by a team of editors, who like the analyst, have widespread knowledge of their particular industry.
Know your market(s)
Furthermore, in these cases, just one report may not even be enough. Just like with a major medical diagnosis, a second opinion can help your decision-making process.
For example, let's say you're part of a startup and your team wants to develop an app to help patients communicate with their healthcare providers. You'll want to know not only the mobile health market size, but also the outlook for related industries that could impact the success of your app. This could lead you to research about the market size of the pharmaceutical, biotechnology, telemedicine and sensors industries.
Reading multiple reports from different sectors of the market and by different analysts and publishers can be helpful to reinforce and/or even alter a market assumption.
While this type of comprehensive market research may be more expensive, knowing the outlook of markets related to your target market will likely save you time and money in the long run.