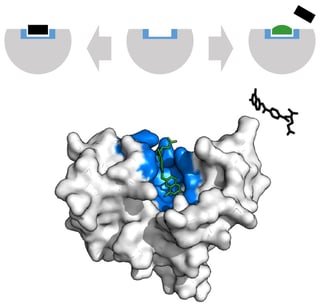 The development of novel enzyme inhibitors has led to effective therapeutic options for diseases that were once considered difficult to treat. A newly updated study by BCC Research finds that approvals of new molecular entities will drive the global market for enzyme inhibitors to $179.9 billion by 2022. Enzyme inhibitors offer therapeutic options for myriad illnesses, including HCV, HIV, cancer, gastrointestinal disease, cardiovascular disease, inflammatory disorders, rheumatoid arthritis, neurological disorders (depression, Parkinson's disease, Alzheimer's disease) and diabetes.
The global market for enzyme inhibitors has been going through a rough patch. With the entry of generic versions, some types of enzyme inhibitors have lost billions of dollars. Competition among products has negatively affected sales of many blockbuster drugs. Price constraints and cost containment by low- and middle-income countries are constant slow-down factors for enzyme inhibitors, which are usually high-value drugs.
As the patent cliff nears an end, market growth is expected to result predominantly from new entrants, including PCSK9 (26.2%), PARP (26.8%), PDE4 (21.7%) and integrase (15.3%) inhibitors, as well as new approvals in older categories of kinase, protease and reverse transcriptase inhibitors. Favorable regulatory changes in developed markets, better healthcare practices (e.g., diagnoses and education along with improved infrastructures) in emerging markets, and increasing participation of governments across all regions will help the market reduce losses expected from patent expiry, according to the report Global Markets for Enzyme Inhibitors.
PCSK9 Inhibitors Are a Pricey Proposition
In 2015, the U.S. FDA approved the drugs Praluent (alirocumab; Sanofi US and Regeneron Pharmaceuticals, Inc.) and Repatha (evolocumab; Amgen, Inc.) as the first in a new class of cholesterol drugs called PCSK9 inhibitors. These agents can reduce heart attack–causing cholesterol by up to 60%, but are priced at $14,000 per year. These drugs treat a common condition and need to be taken for the rest of a patient's life. Giving the drugs to all 9 million eligible patients in the United States could increase the nation's total health costs by $120 billion, according to a 2016 analysis in JAMA.
In May 2017, in an effort to jumpstart sales of Repatha, Amgen signed a deal with the insurer Harvard Pilgrim to fully refund the drug's cost if a patient is hospitalized with either a heart attack or stroke. Some conditions apply: A patient must have taken Repatha properly for at least six months before a cardiac event for Amgen to refund the insurer the cost of treatment. In return, Harvard Pilgrim will relax some of its utilization restrictions on coverage for high-risk patients. [BioPharmaDive, May 2, 2017]
In December 2017, the FDA granted approval of Repatha for prevention of heart attacks, strokes and coronary revascularizations in adults with established cardiovascular disease. The approval may give Repatha a competitive edge over its rival PCSK9 inhibitor Praluent and help boost sluggish sales. The FDA also cleared Repatha to be used as an adjunct to diet to lower LDL cholesterol in patients with primary hyperlipidemia. Uptake of Repatha has remained slower than expected, due in part to payer pushback against the relatively high cost of the drug.
The cost debate over PCSK9 treatment continues, as payer roadblocks to uptake remain in place. According to a November 2017 study published in JAMA Cardiology, less than half of patients newly prescribed PCSK9 inhibitors gained insurer approval. Only one-third actually filled their prescription, which may be due to high copays.
PARP Inhibitor: Get More Bang for the Buck
Kicking off the New Year, AstraZeneca expanded its agreement with Myriad Genetics to identify women with advanced ovarian cancer most likely to respond to certain medicines. AstraZeneca will use Myriad's myChoice HRD Plus test to evaluate for whom its PARP inhibitor Lynparza (olaparib) and VEGF inhibitor Avastin (bevacizumab) are likely to be most effective. Use of a companion diagnostic test (such as myChoice HRD Plus) can increase the number of patients who benefit from the medication.
Myriad plans to use myChoice HRD Plus to assess patients enrolled in an ongoing Phase III trial, to identify cases with homologous recombination deficiencies (HRD). This indicates that a tumor has lost the ability to repair double-stranded DNA breaks, resulting in increased susceptibility to DNA-damaging therapies such as platinum drugs or PARP inhibitors. The collaboration between the companies to develop a novel companion diagnostic test to identify candidates for treatment with olaparib began in 2007. [PharmaTimes, Jan 4, 2018]
Repatha and Lynparza Both Likely to Get Approval in China in 2018
Repatha and Lynparza are both among drugs that are flagged as likely to be approved in China in 2018, as the country implements regulatory improvements aimed at speeding up drug approvals. In a recent report, local pharmaceutical database PharmCube predicted 16 possible blockbuster approvals in China in 2018. Many of those drugs either have already gained or will likely be included in the priority review pathway of China FDA. PharmCube projected that the second-line ovarian cancer application for Lynparza will be approved in the third quarter and that Repatha will be approved in the fourth quarter. [Endpoints, Jan 2, 2018]
BCC Research Highlights
The presence of big pharmaceutical companies, a developed regulatory and healthcare infrastructure, and stronger intellectual property protection favor growth of the enzyme inhibitors market in the United States.
Emerging markets, particularly the Asia-Pacific region, have shown growth potential in recent years due to rising incidences of obesity, diabetes, and cardiovascular disorders.
The need for affordable and innovative medicines is driving growth in low- and middle-income developing countries.
"The launch of protease inhibitors and novel reverse transcriptase inhibitors proved to be a boon to patients with HCV and HIV/AIDS, respectively," said Shalini Shahani Dewan, BCC Research analyst and report author. "The protease inhibitors market will decline in the next five years, while the reverse transcriptase inhibitors market will reach $20.7 billion by 2022."
For more research and detailed market forecasts, download the report overview for Global Markets for Enzyme Inhibitors [BIO057C].