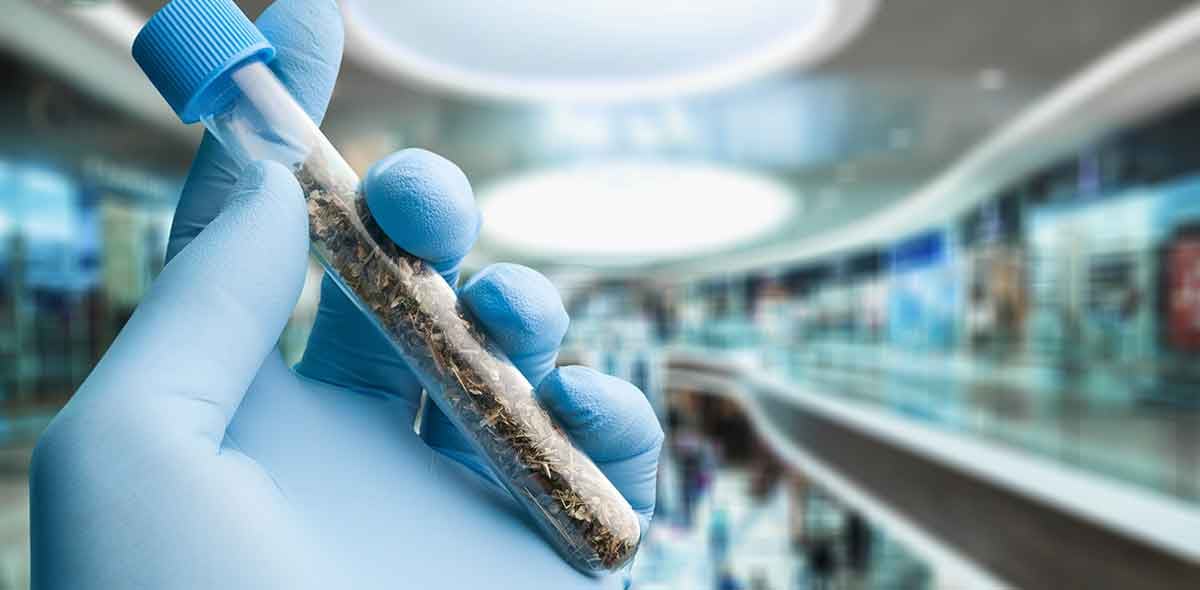 There is an expanding list of ailments that cannabis and its derivatives are being used to treat. Chronic pain leads the field and has for some time. But variants of cannabis are also being used for treatment of primary disorders such as irritable bowel disorders, glaucoma, hepatitis, HIV/AIDS and some psychiatric disorders such as PTSD. It has also shown efficacy in secondary symptoms common to several disorders, such as nausea, loss of appetite, insomnia and seizures.
Our Life Science team has been following medical cannabis for many years, and we feel our staff and our membership are well aware of the efficacy in certain medical areas, such as chronic pain. This interview focuses on the efficacy of cannabis in a medical area we're less aware of: cardiac disease.
Cardiol Therapeutics is devoted to finding innovative treatments for heart injury and disease. Focused on the anti-inflammatory properties of cannabidiol, the company has developed a proprietary nanotechnology platform for the effective, targeted delivery of lipid-based APIs (like CBD) in the water-based bloodstream.
Initially focused on two conditions, heart failure and acute myocarditis, that are presently not curable and have the same standard of care over the last 20+ years, Cardiol has also filed a patent surrounding the treatment of COVID-19 patients with the aim of protecting them from heart complications commonly experienced as a result of infection. The FDA recently approved Cardiol's IND application, giving the company the green light for a combined Phase II/III trial investigating the efficacy of CBD in improving outcomes for COVID-19 patients with preexisting heart conditions and risk factors for those conditions. The company also completed a Phase I trial intended to support a separate Phase II trial of CBD as a treatment for acute myocarditis. Acute myocarditis is a condition which may qualify for Orphan Drug Designation, and also happens to be a documented condition resulting from viral infections, including COVID-19.
Cardiol also launched its own pharmaceutical CBD product to the Canadian Medical Marijuana market. Much like aspirin and insulin are now synthesized in labs rather than derived from their natural sources, Cardiol is removing the uncertainty surrounding cannabis- and hemp-derived CBD by providing consistent, clean, THC-free CBD created in cGMP and FDA-approved labs.
BCC: What have you seen to indicate CBD could be helpful in treating inflammatory cardiovascular conditions?
Cardiol: There are many recent pre-clinical studies clearly demonstrating the anti-inflammatory properties of CBD. Here are a few links regarding the reduction of inflammation in allergic asthma, allergic contact dermatitis, and diabetic cardiomyopathy.
In addition to CBD's anti-inflammatory properties, there is evidence that CBD is anti-ischemic, anti- arrhythmic and that it improves myocardial function in pre-clinical models of heart failure. We have also been conducting our own pre-clinical investigation in a non-ischemic model of heart failure, in which cannabidiol was shown to be cardio-protective by reducing cardiac hypertrophy, fibrosis and the production of certain re-modelling markers, such as cardiac B-type Natriuretic Peptide (BNP), which is typically elevated in patients with heart failure. These data were accepted for presentation at the American College of Cardiology's 69th Annual Scientific Session held virtually earlier this year.
BCC: Cardiol has developed its own CBD formulation, CardiolRxTM, pharmaceutically produced in a Health Canada approved, FDA registered, cGMP facility. Why is a pharmaceutically produced CBD formulation so important for your research and development programs?
Cardiol: The pharmaceutically produced CBD we use is 100% consistent and pure and is THC free. In terms of future regulatory approvals from major agencies such as the FDA, we feel our CardiolRxTM formulation and manufacturing process remove concerns regarding the stability and consistency of the medicine as we can ensure repeatable dosing, which is vitally important for patients.
Our global exclusive partnership with Dalton Pharma, a world-class cGMP pharmaceutical facility, helps to ensure our ability to distribute CardiolRxTM internationally. Historically, many other organic compounds were discovered in a botanical source and then transitioned into pharmaceutical production (for example, aspirin found in willow bark) to ensure the consistency and cost effectiveness of the medicine. We have essentially done the same with CBD.
BCC: In Canada, the medical cannabis community is very well established, and the country is seen as a regulatory role model for other nations interested in allowing cannabis for medical uses. Cardiol has found a unique niche for your own pure CBD product, CortalexTM. How is CortalexTM different from all the other oral CBD formulations? What benefits does it offer over other oral CBD formulations? How will its success be impacted by your research programs?
Cardiol: Yes, this is a very exciting commercial opportunity for Cardiol that has been enabled by our dedication to developing what we believe to be the purest, most consistent cannabidiol formulation available today.
There is a growing demand from pediatricians and family physicians for a CBD formulation that does not contain THC, the psychoactive ingredient in cannabis. However, most CBD formulations currently available in Canada contain potentially psychoactive levels of THC and are therefore not appropriate for certain patient populations.
This is of particular concern in the case of children and young adults under the age of 25 where THC has been linked to a detrimental impact on brain development. It is also a concern in older individuals, such as those who do not wish to risk intoxication because of the requirements of their occupation, or seniors who might already have chronic diseases that limit coordination or cognitive function and who also wish to avoid intoxication. People over the age of 65 now represent the fastest growing segment of the over $600 million medicinal cannabinoid market in Canada.
CortalexTM is pharmaceutically produced exclusively for Cardiol by our global partner Dalton Pharma to the same rigorous cGMP standards set by the pharmaceutical industry to ensure the consistency and reliability of important medicines around the world. It contains less than 10 ppm THC, removing any concerns regarding intoxication. We believe the unique features of our product provide a significant market opportunity for CortalexTM as we introduce it into one of the largest medicinal cannabinoid markets in the world, where current annual sales exceed $600 million.
For additional intel into the global market for medical CBD:
Download the rest of this interview in our micro report, Innovation Spotlight: Cardiol, Medical Cannabidiol (CBD): https://www.bccresearch.com/whitepapers/medical-cannabidiol-industry.html
Explore our infographic about the fastest-growing markets in the cannabis industry:
Download a free overview of our reports: https://blog.bccresearch.com/cannabis-4-fastest-growing-markets-infographic
Cannabidiol (CBD) Oil: Global Markets: https://www.bccresearch.com/market-research/pharmaceuticals/cbd-oil-market.html
Cannabis Market: Products, Technologies and Applications: https://www.bccresearch.com/market-research/pharmaceuticals/cannabis-market-report.html