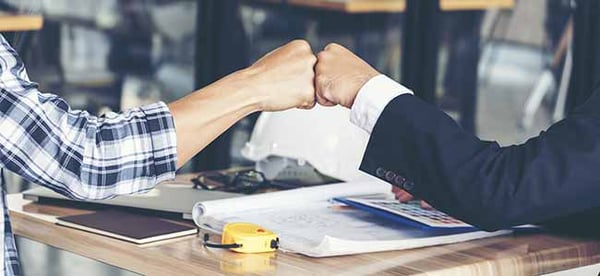 While some parts of life have returned to normal (a new normal of course), COVID19 has made it clear that virtual communication in the workplace, especially in lieu of networking events, conferences and large meetings, is here to stay.
As usual, one field that has not only adapted to, but thrived under this change is technology transfer. Tech transfer professionals, innovation experts and entrepreneurs have applied their creativity and problem-solving skills to making virtual meetings and events as valuable as possible--so that work can begin and/or continue on much-needed innovations, especially those in the COVID19 space.
We spoke with Cat Donaldson, Ph.D., MBA, Chief Development & Biotechnology Program Officer at Cold Spring Harbor Laboratory. Cat provides knowledge and tangible guidance on how tech transfer organizations can forge meaningful industry and university partnerships in virtual settings.
BCC: Has COVID presented any opportunities that make developing partnerships easier than before?
Cat: In my opinion, yes. The pre-req to having these relationships move along faster is that processes are more efficient, people aren't traveling, so meetings are easier to schedule with upper management. There's no wasted time discussing what the best mode of engagement is. When we had a committee, we would worry about it. There is no way we would've had the collection of exceptional talent that we had in that meeting if we had done it in person. People are busy and scattered across the country. It presents a lot of opportunities to move things along.
BCC: What would you say tech transfer offices need to do to ensure that they continue to develop partnerships during COVID19 and post-COVID19?
Cat: It's clear to everyone now that virtual interactions and meetings are going to be the way to the future out of necessity, but more and more, everyone is seeing the benefits to interacting more virtually. So even once life becomes more normal, the tendency towards virtual interactions will become the norm. TTOs just have to get used to that and figure out how to do that really, really well.
In tech transfer, there's been a school of thought to get a deal going, you need the in-person handshake, and to a certain extent, I believe in that. But a lot more can be done virtually than we thought. We can figure out how to continue to expand their capabilities in terms of virtual interactions. I'm a big believer in investing in long-term engagement. Building and maintaining relationships over time, not just waiting when you need to establish a partnership. It's so important to not have an agenda in your relationship. Virtual offers opportunities to do that more efficiently. I've attended some professional tech transfer virtual events.
Cold Spring Harbor Lab has a huge conference program, which incidentally is one of the mechanisms Ilike to use to do this long-term engagement for forging new relationships. 9,000 people visit the lab every year for conferences, so they had to pivot. The lab has come up with some nice ideas. They do the standard webinars and Q&A sessions.
But they've also come up with mechanisms to do poster sessions and the ability to have 1-1 dialogue with presenters through Slack. They've done virtual happy hours on Zoom with the capability to have breakout rooms, where 8 people are assigned to a room, they chat and then they're sorted again.
So there are ways, and people are figuring out ways to reach the same goals virtually. As the situation perpetuates, we're only going to get better at that, and it will become as effective. Investing in thinking about that deeply and what your institution can do in that respect is worthwhile.
For more industry interviews, explore our free micro reports:
Innovation Spotlight: Damovo: Cybersecurity: A Holistic Approach
Innovation Spotlight: Cardiol, Medical Cannabidiol (CBD)