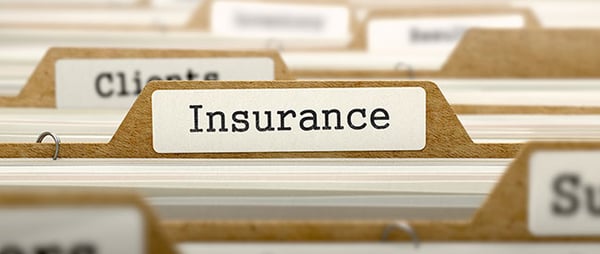 What is insurtech?
Insurtech is a class of technology-driven startups that uses innovative solutions to power new insurance business models.
Initially, the trend was expected to mimic what fintech did for the banking industry. In contrast with the rest of the tech environment, both industries have much in common, focusing less on developing new products and more on leveraging technology to reach new customers and reduce costs.
However, the structures and value chains of both industries significantly differ. In insurtech, channel conflict with captive or independent agents does not exist in the same way as it does in finance. There is also more opportunity than in banking to target customers, as insurance policies are often connected to major life events and renewed annually.
How big is the insurtech market?
BCC estimates that the global insurtech market will grow from about $1.4 billion in 2018 to $4 billion in 2023.
While the U.S. represents the largest market for insurtech (around 350 companies), the rest of the world is forging its own path towards automating their insurance processes. Insurtech has developed faster in emerging countries that do not have cumbersome legacy systems. The market is leveraging innovative technologies to accelerate penetration into an underdeveloped insurance market and bypassing traditional steps.
For example, in Asia, digital insurance is developing faster as local insurers are not hindered by the cumbersome infrastructure legacy base that prevails in western countries. Chinese insurance company Ping An is now leading other insurance companies after being an early entrant in mobile technologies, artificial intelligence and blockchain. The company has now surrounded itself with a group of satellite insurtech companies that offers adjacent and complementary services beyond insurance and into healthcare, finance and banking.
Where is insurtech headed in the future?
Insurtech startups will likely continue to emerge and grow, and funding interest in these startups may stay strong for some time. Incumbents seeking to learn from the growth of insurtech will need to study the tools they are embracing.
AI, for example, is already being leveraged by a number of businesses to improve customer service, data analysis and similar tasks with still a decent level of human intervention. Voice-assistants and chatbots are available 24/7 and play a key role in reducing response times and better meeting consumers' expectations. In the future, AI will require less supervision and will allow more personalization in the offerings and services provided. Customer online interactions will become deeper and communications, smarter and more complex.
Insurtech players are breaking boundaries beyond insurance, causing a shift to a more generalist business model. While there is some uncertainty regarding their regulatory environment, companies remain very positive about growth in the next three years.

Want more intel about the global insurtech market?