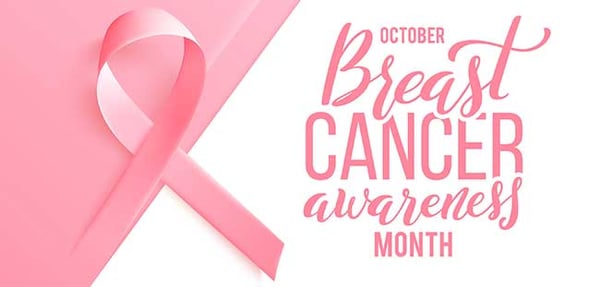 For 50+ years, BCC has helped companies make smart decisions by forecasting growth rates into the future.
In honor of Breast Cancer Awareness Month, we put together an infographic of the breast cancer-related markets with the most dramatic Compound Annual Growth Rates (CAGRs).
Markets in liquid biopsy for breast cancer, breast cancer companion diagnostics, breast cancer stem cell therapy and aromatase inhibitors for breast cancer are seeing significant growth year over year.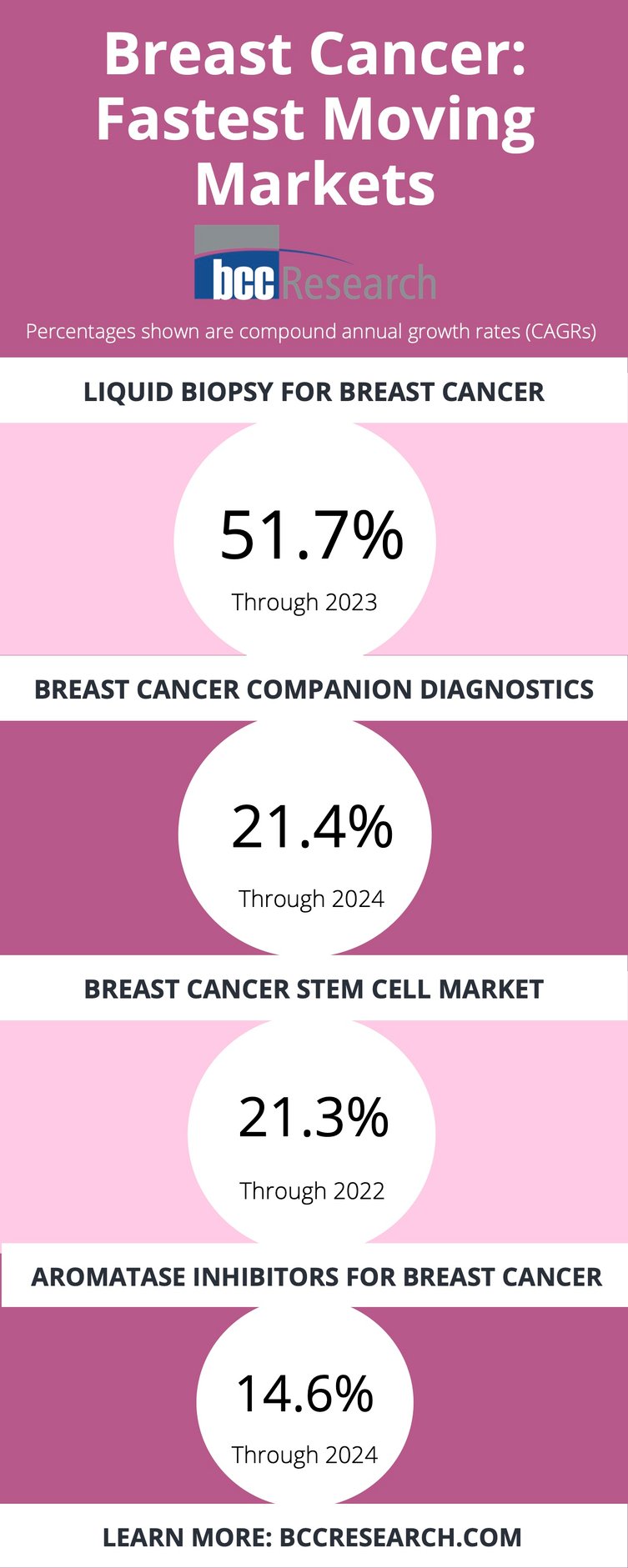 Breast Cancer: Fastest Moving Markets
Liquid Biopsy for Breast Cancer: 51.7% Through 2023
Breast Cancer Companion Diagnostics: 21.4% Through 2024
Breast Cancer Stem Cell Therapy: 21.3% Through 2022
Aromatase Inhibitors for Breast Cancer: 14.6% Through 2024
For insight into all of these markets and more, visit bccresearch.com