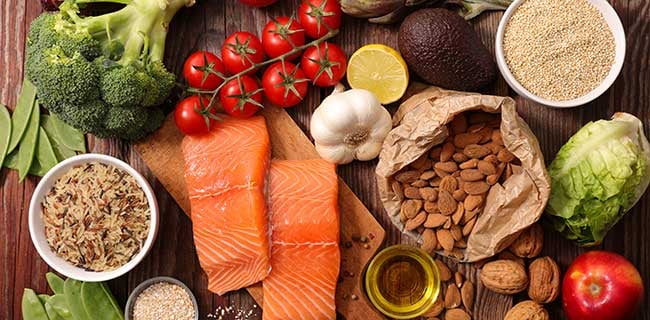 Today we're breaking down 4 of the fastest growing markets in everyone's favorite category: food.
To help you stay updated on the significant growth that the food industry is experiencing now and will see in the near future, we put together a list of four fast-growing markets you should know.
For a deeper dive, download a complimentary overview of our full reports below.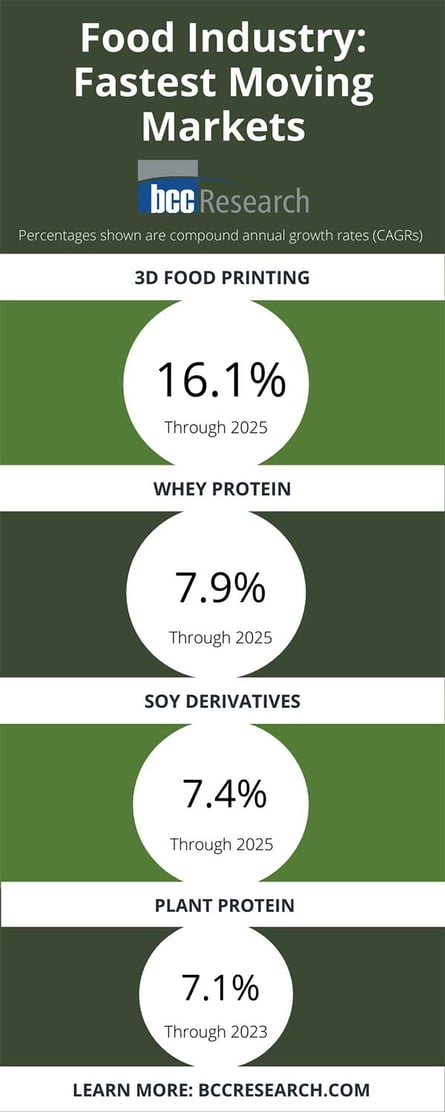 3D Food Printing: 16.1% CAGR
Projected Revenue: $1 Billion by 2025 from $485 Million in 2020
Full Report: 3D Food Printing

Whey Protein: 7.9% CAGR
Projected Revenue: $11.3 Billion by 2025 from $5.9 Billion in 2018
Full Report: Whey Protein: Current and Emerging Uses
Soy Derivatives: 7.4% CAGR
Projected Revenue: $228.6 Billion by 2025 from $160.3 Billion in 2020
Full Report: Soy Derivatives: Global Markets
Plant Protein: 7.1%
Projected Revenue: $13.9 Billion by 2025 from $9.1 Billion in 2018
Full Report: Plant-Based Protein: Global Markets