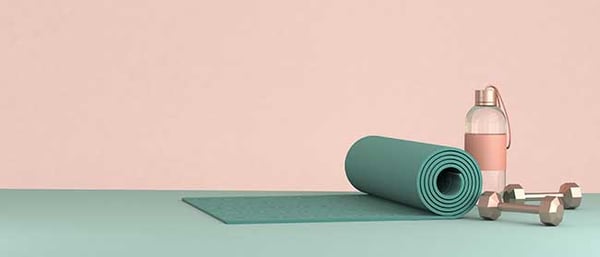 It's no secret that the fitness industry is booming. In fact, several markets are expected to more than double in revenue over the next five years.
To help you stay updated on the significant growth that the fitness world is experiencing now and will see in the near future, we put together a list of four fast-growing markets you should know.
For a deeper dive, download a complimentary overview of our report, Health and Weight Management Market.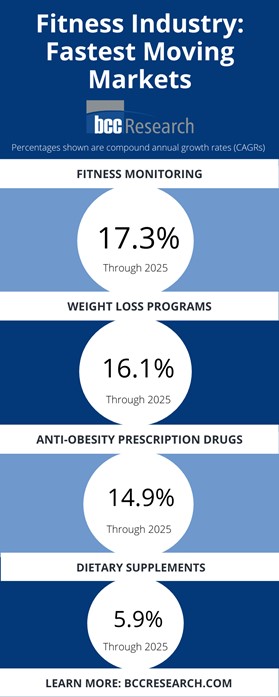 Fitness Monitoring: 17.3% CAGR
Projected Revenue: $40 Billion by 2025 from $18 Billion in 2020
Full Report: Health and Weight Management Market
Weight Loss Programs (including meal delivery services and weight monitoring apps): 16.1% CAGR
Projected Revenue: $40 Billion by 2025 from $19 Billion in 2020
Full Report: Health and Weight Management Market
Anti-Obesity Prescription Drugs: 14.9% CAGR
Projected Revenue: $2 Billion by 2025 from $1 Billion in 2020
Full Report: Health and Weight Management Market
Dietary Supplements For Weight Loss (including OTC drugs): 5.9%
Projected Revenue: $20 Billion by 2025 from $15 Billion in 2020
Full Report: Health and Weight Management Market