Research in the body's immune response, also known as immunotherapy, is all about finding ways to utilize the natural immune system to fight off illnesses the body normally wouldn't be able to.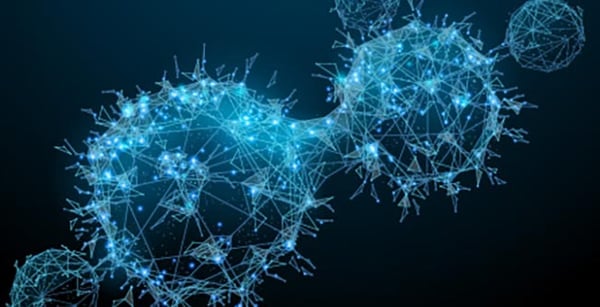 Up until now, this research has focused on cancer treatment, and is known as immuno-oncology. Based on recent scientific and industry publications, it is clear that immuno-oncology is the future of cancer treatment.
However, it's not just cancer that this immunotherapy approach can help address. Applying this research to Covid-19 could help achieve some serious breakthroughs.
According to Stanford University Professor Garry Nolan, "Our interest is in immune architecture and immune content and the populations of the immune system and the tissues they reside in and how they relate to each other and change under the influence of some kind of perturbation." 
The data Nolan and his team have uncovered can be applied to the research on Covid-19. The information that this research will uncover might be key in understanding why the virus is fatal for some and hardly noticeable for others.
When we look at how immuno-oncology works, researchers characterize the microenvironment in which a tumor lives, enabling them to understand the nature and interaction between both the immune and tumor cells. They do this through analysis of the spatial protein, and it is this research that can be beneficial in understanding the process of COVID-19, seeing how our body's natural immune system is processing the virus, and step in to help it fight it.
Why does immune-oncology work so well in fighting the Covid-19 virus?
We know that some people who have contracted the virus recover just fine, while others require hospitalization. Those who can fight it off without the need of outside intervention have an immune system that is capable of fending off the illness.
However, what can happen to some who contracts it is their immune system overproduces a certain molecule and can result in cytokine release syndrome (CRS) which is potentially fatal.
This response can be found in patients whose systems reject transplants, as well as cancer patients. It is because of this that the immunotherapy CAR T-cell therapy was created. Designed to help block the access molecules, this new form of cancer therapy works to combat the life-threatening symptoms.
Now, preliminary studies have shown CRS-like symptoms to appear in Covid-19 patients, which was found to be a telling sign that the virus would be lethal to that patient. Therefore, utilizing the same techniques could provide doctors with another way to combat the pandemic.
For additional intel into the immuno-oncology field, download an overview of our report, "Emerging Jobs in Life Sciences and What You Should Be Training for Now."