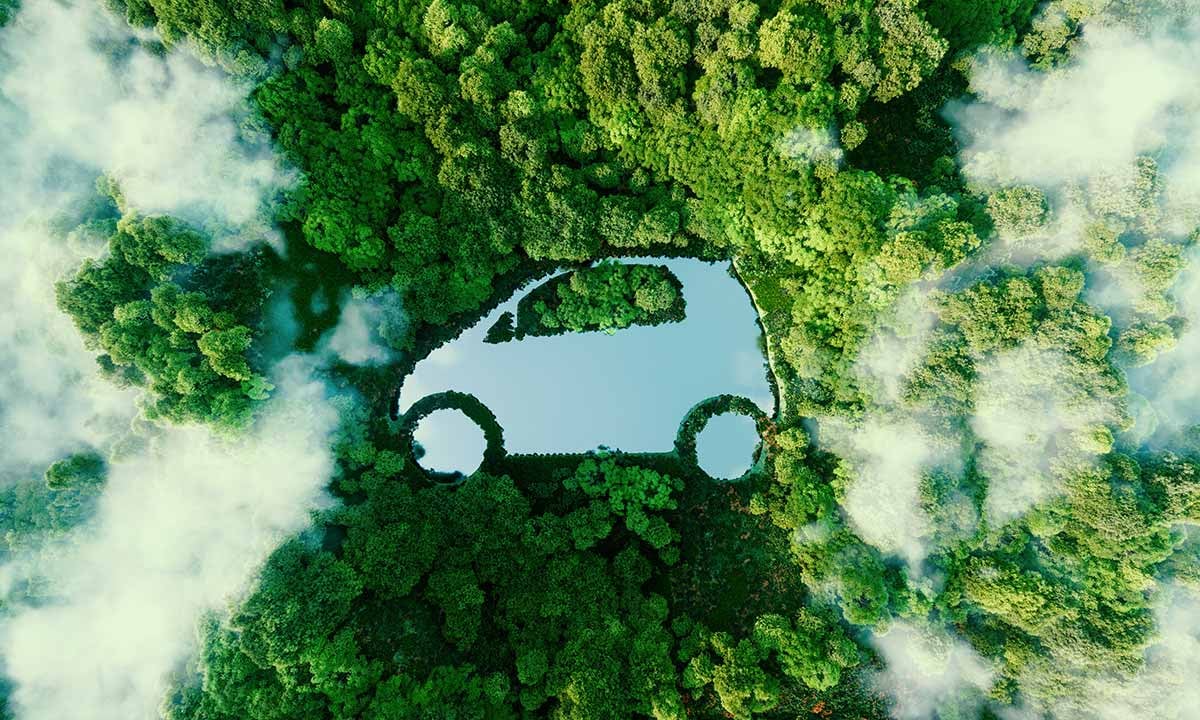 The environment is in dire straits: there are few who aren't aware of it. To mitigate the effects of climate catastrophe, CO2 emissions must be lowered. According to official EU estimates, 25-30% of total EU CO2 emissions can be attributed to transportation, with road vehicle traffic accounting for as much as 72% of this. The pressure is mounting on the automotive industry to become sustainable. But with every stage of a vehicle's life cycle demanding vast amounts of resources, this is no mean feat.
The true scale of the problem
While the initial statistics are worrying, the likelihood is that the total emissions across the entire industry are much higher. From the manufacturing of auto parts to the shipping of crude oil from Africa to Europe, lowering the automotive industry's carbon footprint is not a single-solution task, and modernizing transportation infrastructure is not enough. Large-scale decarbonization is a long-term project and will involve the efforts of governments, industry participants, and the public. Crucially, it will need to occur along every step of the supply chain.
ESG regulations in the automobile industry
Thankfully, the automotive industry is in the midst of its most serious revolution to date. Backed by various political incentives, automakers are investing in the mass production of electric vehicles (EVs). Between 2020 to 2021, global sales of EVs increased by 108%, demonstrating the commitment of both manufacturers and the public to commit to sustainable transport. The incentive and the market are there, but how can we guarantee that manufacturers continue to deliver on sustainability initiatives?
ESG tracking plays a huge part in green-proofing the automotive industry. Various forces are putting pressure on manufacturers to overhaul production lines – customers, investors, and increasingly, the workforce – and ESG frameworks are an efficient way of monitoring sustainability compliance. Investors are more often using non-financial frameworks to identify risks and growth opportunities. Factors such as these (and, hopefully, the desire to do good) are driving the need for transparent ESG performance.
Steps automotive companies can take toward ESG sustainability
Change is underway, which is both a positive and necessary step. The industry is working to futureproof itself for the planet and for its own longevity. The EU is leading the charge in ESG compliance, with the assessment and reporting of ESG already a legal requirement.
As more companies look to fall in line with sustainability guidelines, BCC Research has outlined 7 simple steps automotive companies can take toward sustainability.
1. Improve existing portfolio and focus on core competencies
EVs may be the future, but for the next few decades at least, combustion engines will dominate. Improving the efficiency of existing technologies is key to creating immediate change. Developing new injection systems, using new materials, and reducing the losses in transmissions and other components should be key areas of focus for automotive companies.
2. Assess technology acquisition strategies
Technology acquisition is vital – many companies are looking at focused acquisitions to increase their internal capabilities in key future technologies.
3. Evolve an innovation strategy
The improvement of multiple technologies requires some comprehensive innovation management. Improving communication processes within internal teams will ensure the timely delivery of new sustainable technologies.
4. Develop innovation networks
Networking with partners is an integral aspect of achieving sustainability. Developing technologies in-house can be financially exhaustive, and collaborating on sustainability initiatives is key in helping yourself and others get up to speed in this area.
5. Manage risk
A company's network partners might run into financial difficulties, particularly those developing future technologies. Failing suppliers could severely delay sustainability initiatives, so it's important to manage risk to ensure ongoing success.
6. Agree on industry standards
Industry standards for new technologies could facilitate market entry. Current gas and hydrogen approaches, where different storage forms require different infrastructures, impede market penetration. Suppliers could use standardized parts and tools to help with this.
7. Communicate your success and achievements to the public
Consumers are key to success, and environmentally friendly technologies do a lot of leg work in boosting brand image. Communicate your achievements to the public and discover how good sustainability can be for business.
A guide to ESG in the automobile industry
BCC Research's comprehensive report into ESG in the Automobile Industry provides the essential information needed for implementing ESG practices. Analyzing the ESG framework for automotive companies, this report helps identify emerging opportunities arising from favorable government regulations and shifting priorities within the sector. Gain the knowledge and guidance to navigate this landscape with confidence.
To get an insight into the contents of this report, download your complimentary report overview of ESG in the Automobile Industry here.
We also offer memberships to our research library, that provides access to a range of relevant reports in your field. To enquire into the benefits of this, please get in touch below – we'd love to hear from you.