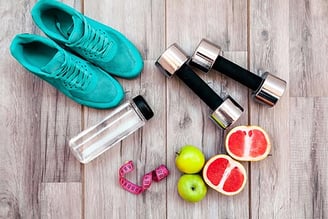 While New Year's (and basically all of 2020) looked different for many of us, there's one trend that stays the same. Come January, many consumers (and thus, businesses) have a renewed interest in health and wellness, particularly related to the physical body.
Even though COVID-19 restrictions will impact some actions consumers can take towards better physical health, businesses in the health and wellness space can adapt their offerings to provide consumers with what they need.
If you're in the health and wellness space and you're working on projects about health food, fitness and stress management, check out our collection of market research reports and white papers that can guide your decision-making, make you aware of new opportunities and more.
Download free overviews, request sample pages or read the introductions of each report and/or white paper below:
Health Food Market Research
Functional Foods and Beverages: Global Markets
The Future of Organic Food & Beverages
Organic Foods and Beverages: Global Markets
Probiotics in Food, Beverages, Dietary Supplements and Animal Feed
Dairy Alternatives Global Market Report 2020-30
Global Fresh Fruits and Vegetables Market
Global Fermented Food and Ingredients Market
Meat Alternative: Global Market Data
Plant-based Meat: Global Markets
Plant-Based Protein: Global Markets
World Markets for Fermentation Ingredients
Fitness Market Research
Health and Weight Management Market
Smart Wearables Global Market Report 2020-30
Medical Wearables: Beyond FitBit
Wearable Computing: Technologies, Applications and Global Markets
Health Self-monitoring: Technologies and Global Markets
Global Market Study on Fitness Equipment: Flourishing Gyms & Fitness Clubs Leading to Increased Demand
Home Fitness Equipment Global Market Report 2020-30: Covid 19 Implications and Growth
Stress Management Market Research
The Future of Stress Management
Stress Management Industry: Global Trends
Corporate Wellness Market Global Industry
Conventional and Alternative Pain Treatment Markets
The US Corporate Wellness Services Market