As the leader of a big corporation, there are a million things that demand your attention. When it comes to goal setting, it's important to know how to set goals for yourself, as well as help your employees set goals that drive company success.
It can get tricky to balance it all, and that's where we come in. To help you and your team achieve your goals, we've come back with another resource roundup—a compilation of articles, social media accounts and more, curated with your needs in mind.
From using market research as the foundation for goal setting, to understanding the process of creating a strong marketing plan and events to attend in 2020, we've got you covered.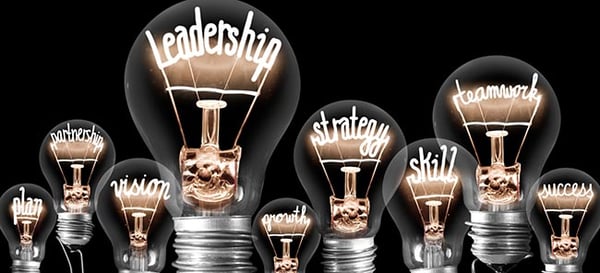 How Market Research Helps with Goal Setting
Goal setting is simple in theory but can be a complex process to implement. That's because there's many small steps that you need to consider, and everyone's needs are different.
Below is a list of resources for business leaders specifically, to give you better steps, tips and processes for setting goals.
Arm your team with the resources they need to succeed, like reliable market research. Contact us to get your market research needs squared away.
Utilizing Marketing Trends for Goal Setting
Marketing is an essential part of a business and can be the catalyst to better growth and overall results. However, you need to have a good understanding of the role marketing plays in goal setting. Below is a compilation of resources to help you navigate the oftentimes muddied waters of the digital marketing world and understand how it can better help you and your team.
Events for Corporate Leaders to Attend
Events or presentations can be both a fun and useful way to learn about new technologies, systems and more that you can integrate into your goals. Below are a list of events and conventions that can be extremely beneficial for you or your employees.
Key Insights from BCC Social Media
In case you've missed it, we posted some great resources for company leaders on Twitter:
Industry trends are not the only things changing this #decade. Make sure you're on top of your #marketingplan. These 6 trends are a good place to start! @DaveChaffey #smartinsights Read about it here.
When it comes to #technology what does the future hold when it comes to work? @Forbes shares some interesting #trends that will #disrupt the way we work in #2020. Read about it here.
How company leaders and employees can overcome the fear of failure so that true #innovation can occur, according to @ChiefExecGrp #TuesdayThoughts #techtransfer Read about it here.
Would you like more information like this? Follow us on Twitter!
How else can we help you thrive? Schedule a free trial of our library of market research!