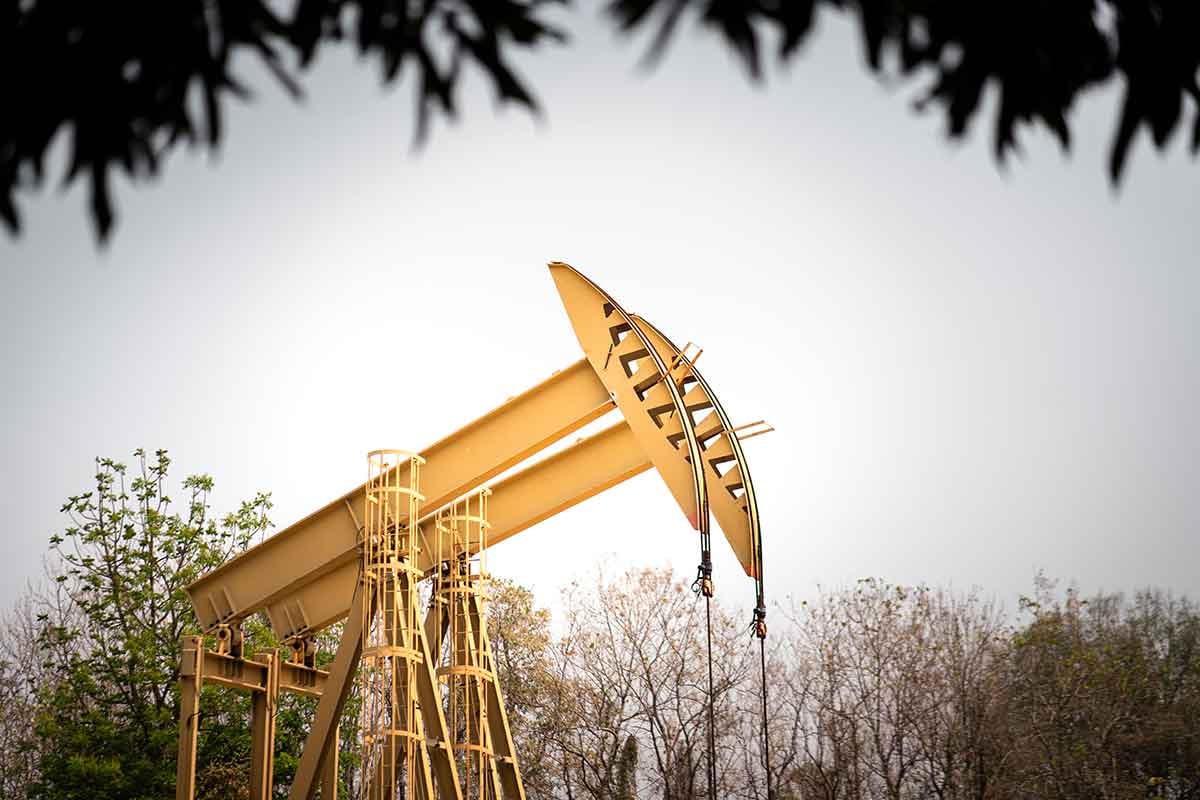 The enhanced oil recovery (EOR) market will witness a period of considerable growth. With BCC Research predicting a 13.1% CAGR, the market will expand from $41 billion in 2022 to an impressive $64.2 billion by 2027, maintaining a confident pace throughout the forecast period.
After a turbulent decade, this outlines a more stable future for EOR. In 2016, the market saw its value plummet to an all-time low, credited to the global decline in oil prices witnessed the previous year.
But 2017 brought a change of tides for the industry. Recovery has been strong and consistent, with specific EOR technologies like steam flooding and carbon dioxide flooding gaining traction in the market. Now, with BCC Research's recent analysis of the global EOR market, it's evident the market will continue to thrive – though renewable energy incentives in Europe represent a persistent challenge to the market.
The Market's State of Play
There are several factors strengthening the market. For one, the increasing demand for oil coupled with a governmental focus on economic development is expected to bolster the market in the coming years. But challenges remain: the high costs of technology implementation and raw materials will negatively impact growth during the forecast period.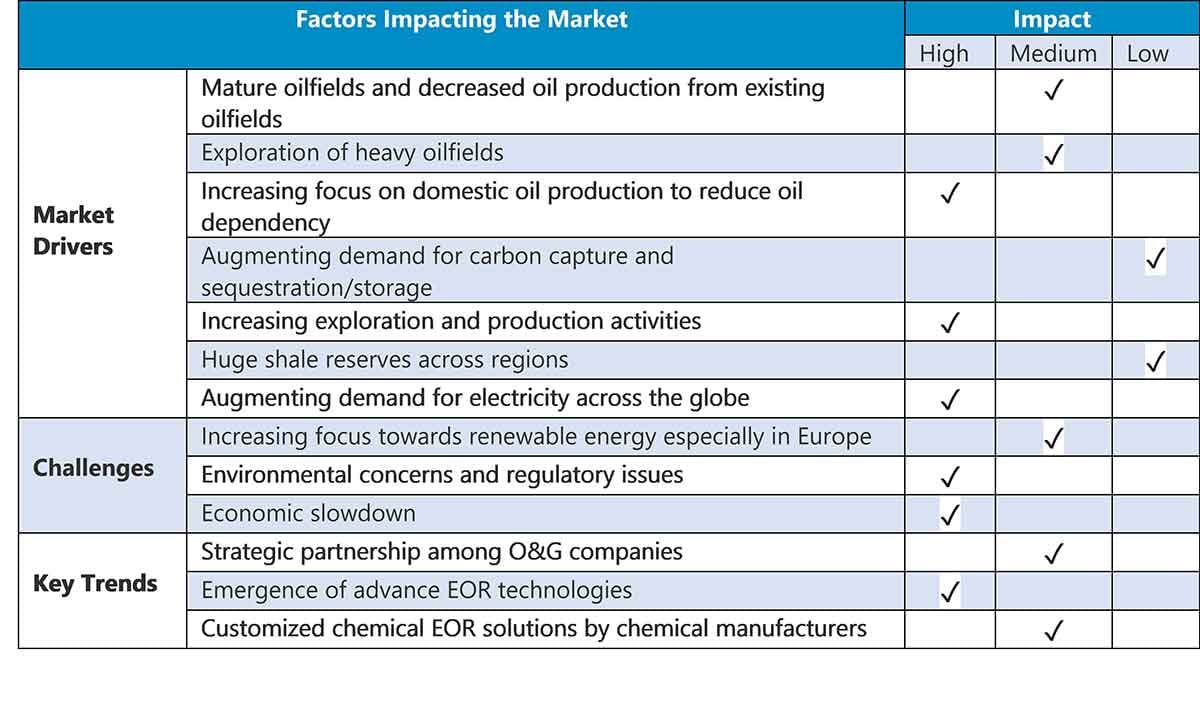 Evidently, there are numerous factors at play. With many countries like Algeria, India, and Oman finding themselves with an increasing number of aging oilfields, oil and gas companies are now focusing on extracting as much value from older fields as possible. As a result, EOR technologies are being called into action, resulting in a 70% share of global production from mature oilfields alone, as of 2018. But as the global renewable energy market climbs, the dependence on oil shrinks. In 2020, Europe sourced 38% of its energy from renewable sources, while fossil fuels accounted for 37%. Though this difference may seem negligible, it serves to highlight Europe's growing move towards sustainable energy, with numerous incentives backing this shift. The European Commission's directive dubbed the European Union Climate and Energy Package was implemented to drive renewable energy production in the region. This measure among various others could severely impact market growth.
The direct environmental impacts of enhanced oil recovery are an ongoing concern to governments. The method releases toxic wastes that damage the environment, particularly when EOR is used in the production of hydrocarbons from the reservoirs. And should mistakes occur during offshore extraction, the threat to marine life can be catastrophic. With numerous regulatory bodies restricting extraction activities in Europe, growth could become sluggish as a result.
A Lesson for Market Players
But the turbulence of the past decade highlighted some key takeaways for market players.
The first of which is that enhanced oil recovery technologies are not being sustained by high crude oil prices. This means that EOR providers can increase their profitability. This has caused bottlenecks for more costly efforts such as steam-assisted gravity drainage that are seeking to prove their viability.

The second is that while the recent growth of unconventional oil exploration and production technologies caused a drop in oil price, these low oil prices led to the reinstatement of tax exemptions and other incentives in some regions. These are actually supporting the development of EOR technologies.

And thirdly, these EOR technologies have started gaining traction in many oil-producing nations, which have mainly, if not exclusively, relied on primary and secondary oil extraction methods.
Get A Handle on the Global Enhanced Oil Recovery Market
BCC Research's analysis of the global EOR market is supported by a comprehensive review of available industry and government data, combined with extensive personal interviews and frank discussions with industry insiders and leaders in EOR implementation.
Download your free report overview of Enhanced Oil Recovery: Technologies and Global Markets or purchase the report in full today. If you'd like to discuss the possibility of a BCC Research membership, granting you access to a range of relevant reports in your chosen field, get in touch with a friendly member of our team through the button below.