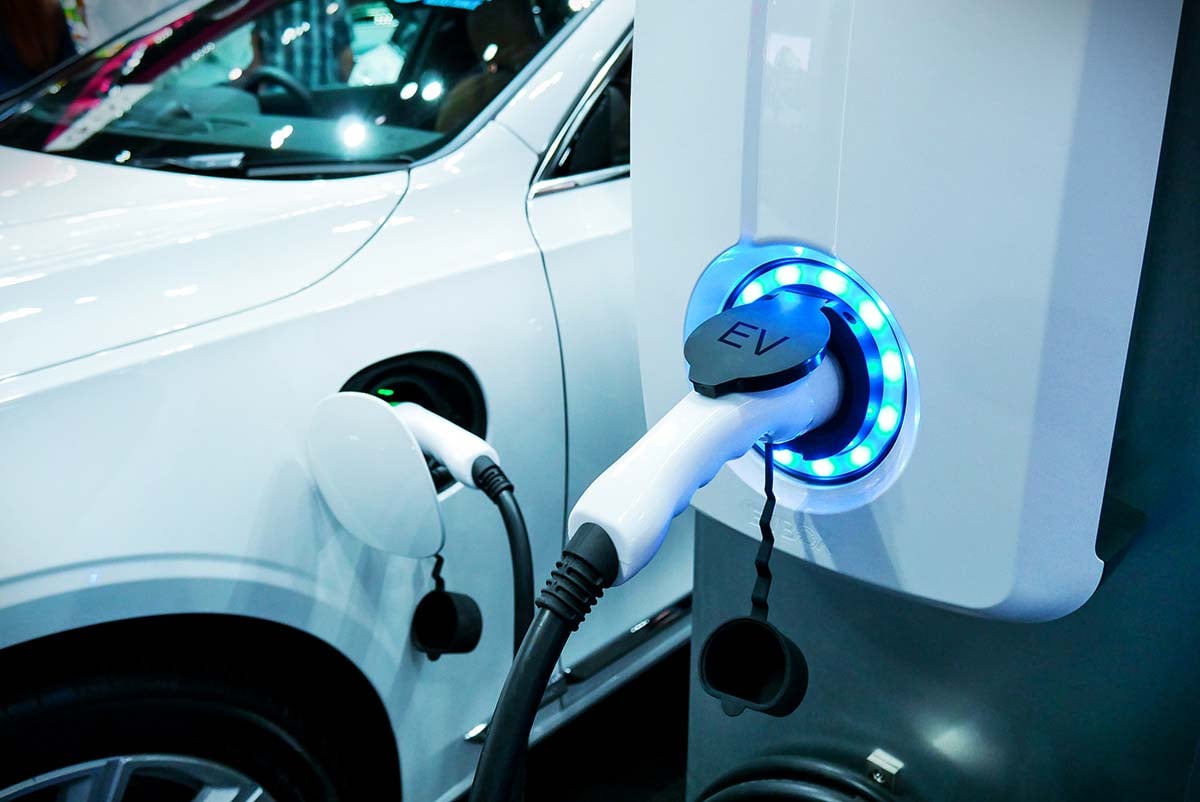 Accustomed as we are now to traditional gas-powered cars, it's evident that a new era is on the horizon. With market analysts from BCC Research predicting a compound annual growth rate (CAGR) of 25% for the electric and fuel cell vehicles market from 2022 to 2027, it appears the electric vehicle (EV) will finally have its heyday.
Numerous government incentives as well as a heightened public interest in renewable energy are largely to thank for this re-emergence. Note that this is a re-emergence of the electric vehicle. Although to the contemporary consumer, EVs are a paradigm of modern technology, they've been a commercial reality for over 100 years.
At the turn of the 20th Century, the future of vehicle propulsion hung on a knife's edge. It wasn't until discoveries of large oil reserves lowered the price of gasoline that the internal combustion engine came into widespread usage.
Subsequently, the electric vehicle market faltered, technology fell behind, and EVs faded from public use.
Types of Electric Vehicle
In the modern age, there are an abundance of electric vehicles available. From BEVs to FCEVs, in this blog we use 'EV' to refer to the whole cohort of electric powered vehicles. Here are some common types explained:
The Battery Electric Vehicle, or BEV, is generally considered to be the standard EV. Run solely on battery power, these rechargeable models produce zero emissions.
Plug-in Hybrid Electric Vehicles (PHEVs) use both an engine and battery to power the car. They can usually travel between 10-40 miles before the combustion engine steps in to assist. As the name suggests, PHEVs can achieve zero-emission propulsion by being plugged in to the grid.
FCEV stands for fuel cell electric vehicle. These differ from other kinds of EVs, as they aren't powered by a battery. Instead, they generate energy through an onboard fuel cell. The fuel cell is charged with hydrogen and then reacts with oxygen pulled from the air. However, fuelling stations for these vehicles are few and far between. As of 2020, only 44 were present in the US – 42 of which were in California – making these less practical than other models.
The Industry Plays Catch Up
Like most industries, the automotive industry experienced a turbulent decade. With a global recession, a collapse in gasoline prices, some less-than-stellar technology, and a global pandemic to boot, the explosive growth predicted remained an unfulfilled prophecy. In many ways, the EV market now finds itself playing catch up.
What's fuelling the fire? (Or should we say, charging the cell…)
As the dust settles from the pandemic, the future looks more secure for electric vehicles. With enduring policy support being implemented on a global scale, backing for the market is robust. Public subsidies and incentive expenditures for electric cars increased to nearly $30 billion in 2021. More and more nations are promising to eliminate internal combustion engines or otherwise adopt aggressive car electrification goals for the coming decades. With climate change at the forefront of people's minds, the world is very much committed to the widespread adoption of EVs.
Which leaves society poised on the brink of change. The technology we use for personal mobility is set to face an overhaul. Equally, removing the global dependency on petroleum will be nothing short of revolutionary, both in terms of both reducing emissions and disrupting the international market. Wider use of EVs will directly and immediately reduce air pollution, one of the most important forces fuelling the industry.
Global Expansion for Electric Vehicles
Surprisingly, most of the world's EVs are e-scooters, motorcycles and personal mobility devices sold in the People's Republic of China. This positions China as a considerable driver of the international market, although global growth is anticipated.
BCC researchers have determined that Asia-Pacific and North American markets can expect similar levels of CAGR over the forecast period, at 27% and 24.6% respectively. Europe lands somewhere in the middle with a healthy projected CAGR of 25%. South America can anticipate more modest growth at 19.7%, with the Middle East and Africa growing by 11.8%.
With few models available at prices that are out of reach to the average consumer, electric vehicle sales in developing economies are still underperforming.
Barriers of Progress
Unless adequate attention is paid to vehicle standards, the capacity for market growth could be stifled. Governments will need to ensure a smooth but swift transition into the EV era, while ensuring compatibility between jurisdictions, public safety, and environmental sustainability.
Access to public charging will need to extend. Most EV charging now occurs domestically. Consumers will increasingly demand electric vehicles provide the same services, simplicity, and autonomy as conventional automobiles.
And beyond…
Although beyond the five-year scope of BCC Research's report, a revolutionary type of vehicle is emerging.
The self-driving or autonomous car has the potential to disrupt the market in years to come. With Google's involvement in self-driving technology and Tesla's persistent efforts to put a fully autonomous vehicle on the road, the self-driver has the potential to become the largest type of EV.
The Bottom Line
With these opposing trends and developments in play, having access to an informed analysis of the industry is more important than ever.
BCC Research's report into the Global Electric and Fuel Cell Vehicles Global Market assesses possible scenarios and offers a realistic assessment of its fortunes.
Gain a deeper understanding of this nascent market by buying our report in full here.
Or to unlock access to a full range of reports in your chosen category, you can become a member of our library today.