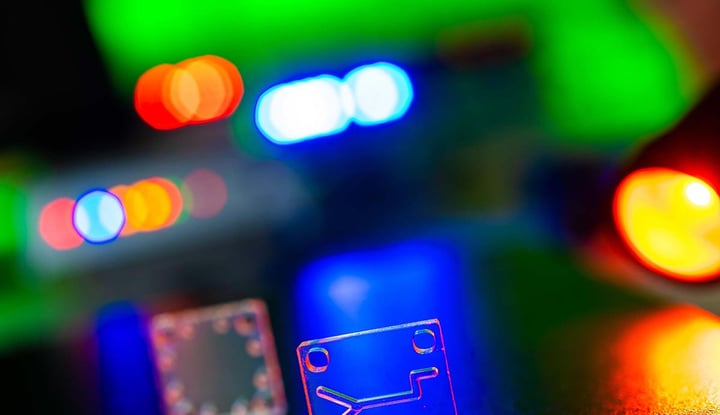 In a recently published report, BCC Research examine the organ-on-a-chip market, which is expecting exponential growth over the forecast period 2021-2026:
The global organ-on-a-chip market should reach $183.4 million in 2026, at a compound annual growth rate of 41.8%
The global lung organ-on-a-chip segment is expected to reach $47.9 million in 2026 at a compound annual growth rate of 43.1%
The global heart organ-on-a-chip segment is expected to reach $43.9 million in 2026 at a compound annual growth rate of 42.7%
What is an organ-on-a-chip?
An organ-on-a-chip is a type of artificial organ that has the capability to simulate the activities, mechanics and physiological responses of a human organ. These are multi-channel 3D microfluidic cell culture chips that are primarily being used across the life science and drug development research sectors, due to their ability to imitate human microenvironments in vitro.
The unique characteristics of organ-on-a-chip are worked out by integrating biology and advanced engineering. Cell biology, microfluidics and microfabrication are the core fields that have paved the way towards development of organ-on-a-chip technology.
Organ-on-a-chip is game changing technology
Organ-on-a-chip technology is purported to be game changing, serving as a testing alternative that is replacing the use of animals in life science across life science research, toxicology testing and drug development studies across the globe.
Historically, it has been observed that pharmaceutical research and development expenses create a lot of burden on the healthcare industry because the drug discovery process requires a huge investment but offers low return in terms of success rate. As such, countries are now focusing on organ-on-a-chip technology, as studies have indicated that doing so will help to reduce the cost of drug discovery by 26%. This is because this emerging technology can support in eliminating ineffective and toxic drugs at a preclinical stage before they enter human trials.
There is also a rising demand for personalized medicines, which is a contributing factor to the growth in the organ-on-a-chip market. There are many diseases that still do not have any approved therapies or cures, that depend entirely on symptomatic management. Likewise, the increasing prevalence of cancer alongside neurogenerative diseases such as Alzheimer's, Parkinson's disease and other rare indications will also be a contributing factor to growth across the market.
What does the organ-on-a-chip market look like?
The market has seen steady growth over the course of the last few years, with exponential growth for the organ-on-a-chip space across the forecast period. The COVID-19 pandemic had a positive impact on the market due to many institutions globally focusing on research projects aimed at gaining an understanding of disease pathology and developing treatment options for Coronavirus.
Over the course of the next few years, it is expected that companies will more regularly shift to working with single organ-on-a-chip to multiple organs-on-a-chip to gain a better understanding of the toxicological impact of a drug.
Organ-on-a-Chip: Global Markets
Organ-on-a-chip is an increasingly promising alternative to animal-based testing for drug discovery, toxicological profiling and much more. The increasing incidence of chronic diseases, rising demand for a way to enhance the effectiveness of clinical trials, increasing investment in drug research and development and increasing demand for personalized medicines are just some of the factors contributing to the growth of the market.
To find out more about how the organ-on-a-chip market is shaping up over the course of the forecast period 2021-2026, you can download your complimentary overview of the report today.
Have you considered becoming a BCC Member?
At BCC Research, we know where your focus – and investment – should be when it comes to the organ-on-a-chip market.
With a 90% client retention rate and over 600,000 active users, our dedication goes unmatched. From access to thousands of reports, unique member content, discounted pricing, content input on upcoming publications and more, there has never been a better time to become a BCC Research member.