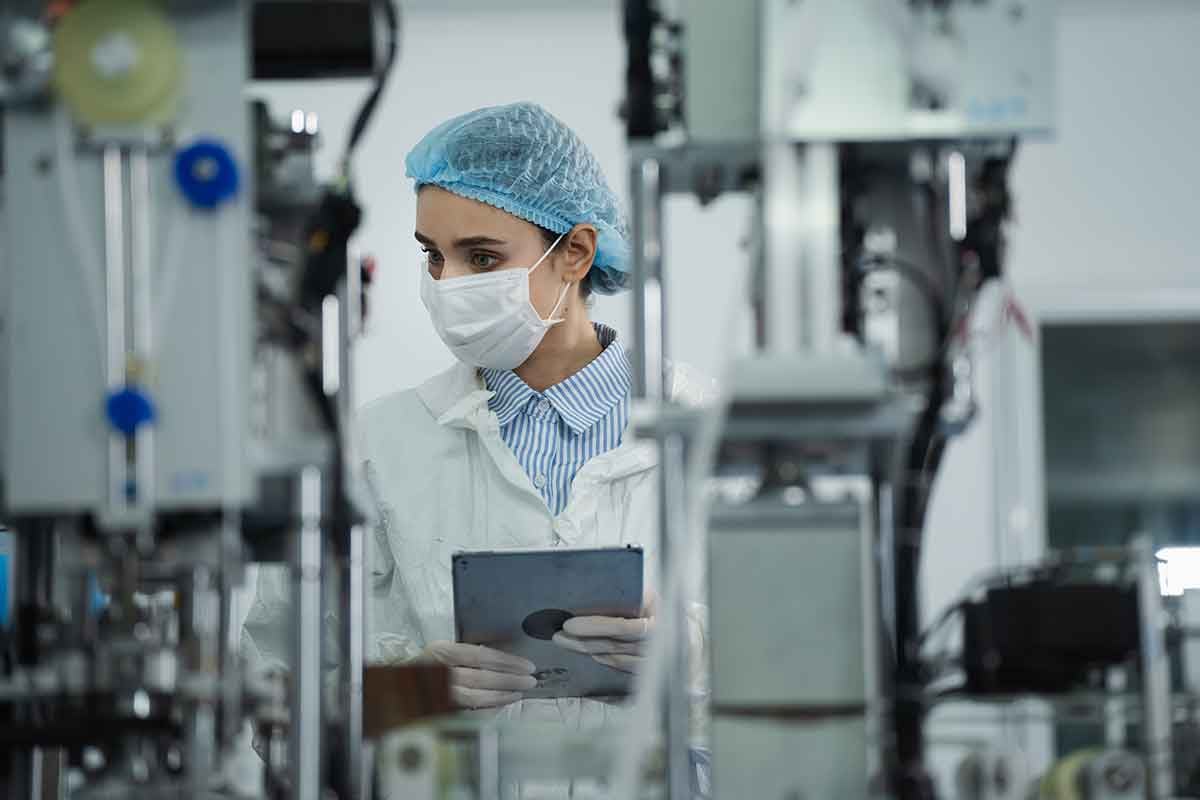 The MedTech industry is at an important inflection point in its history. As healthcare providers work towards prevention over treatment, a shift in mindset is being felt across the board. How can the industry adopt a proactive approach to healthcare? Enter: MedTech, an industry poised to drive the future of healthcare.
Medical technological devices are key in allowing a proactive and preventative approach to healthcare. Currently, the landscape is fierce and fast-paced. Companies are constantly reinventing product portfolios to stay relevant, encouraging rapid innovation. But challenges remain for healthcare.
Longstanding issues with costs and a shortage of healthcare workers have repeatedly overwhelmed the system, but the evolution of medical technology will do serious legwork in addressing these issues. Artificial intelligence, IoT, Blockchain, and 3D printing are waiting on the sidelines for industry takeover – but how this technology is utilized by providers is crucial in ensuring the maximization of services and efficiency.
The IoT and Healthcare
The world is facing a shortage of healthcare workers. By 2025, WHO predicts that the world could be without 13 million healthcare staff, though the evolution of IoT in recent years has mitigated some of this impact.
IoT solutions assist doctors, hospitals, and pharma companies with practical challenges. Healthcare systems are ditching cloud-based platforms for data storage to infrastructure for customized IoT-based applications. Patient diagnosis, drug discovery, and clinical decision support are just a few of the areas covered by these integrated applications. Providers will be dealing with big data, which can be tricky to manage but will encourage an IoT system that is both robust and scalable.
It's integral that data is properly analyzed. Tools must be developed as a result to improve the efficiency of healthcare diagnosis and monitoring methods and stages. Only then can healthcare become truly connected and stay ahead in a world of increasingly ageing populations.
Blockchain
Currently, the lion's share of digital systems in healthcare are not interoperable or fully secure. As medical technology becomes vaster and more inextricably connected, improved security is needed. Healthcare providers are beginning to wise up to the benefits of utilizing blockchain in data management, with frictionless connection, improved confidentiality, and accessibility to data being the main selling points. Patient information is made standardized and anonymous, meaning that analysis can occur with near bulletproof security.
Overcoming silos is a huge concern for healthcare providers. Doing so will allow for a holistic approach to treatment, facilitating a smooth transition into an industry-wide mindset of proactivity. MedTech that meets these demands will be indispensable to the industry going forward.
AI
AI and its subdivision machine learning (ML) will be vital aspects of medical devices. They have the power to sift through the vast amounts of data collected by IoT sensors to deliver the personalized insights that are fundamental to the future of healthcare.
And the incorporation of ML within MedTech has intensified in recent years. The FDA evaluated and authorized several devices through 510(k) clearance, approved PMA, or granted De Novo request with ML around several fields of medical care. Canon Medical and Philips are also paying special attention to AI and Deep Learning within their portfolios, though these technologies are by no means the reserve of the major players. Start-ups play a major role in the MedTech landscape. Out of the 25,000 MedTech companies in the proverbial wild, BCC Research identified 95% of these as small to medium sized.
Want To Learn More About the Evolution of the MedTech Landscape?
The global MedTech industry is one of progress and innovation. With rapid development being witnessed across the board, the industry will become increasingly significant in shaping the future of healthcare. But looking forwards, it will need to work closely with healthcare providers to ensure the effective utilization of its products and services so that the benefits are maximized for both parties.
BCC Research's latest report on Global MedTech Healthcare IT Industry Competitive Landscape deep-dives into the industry. Considering the start-up ecosystem, the report delivers a patent analysis, considers the impact of Covid-19 and evaluates the various regulatory frameworks and guidelines of the industry.
If you're interested in becoming a member of the BCC Research library, which gives you access to a host of reports within your field, please get in touch today.