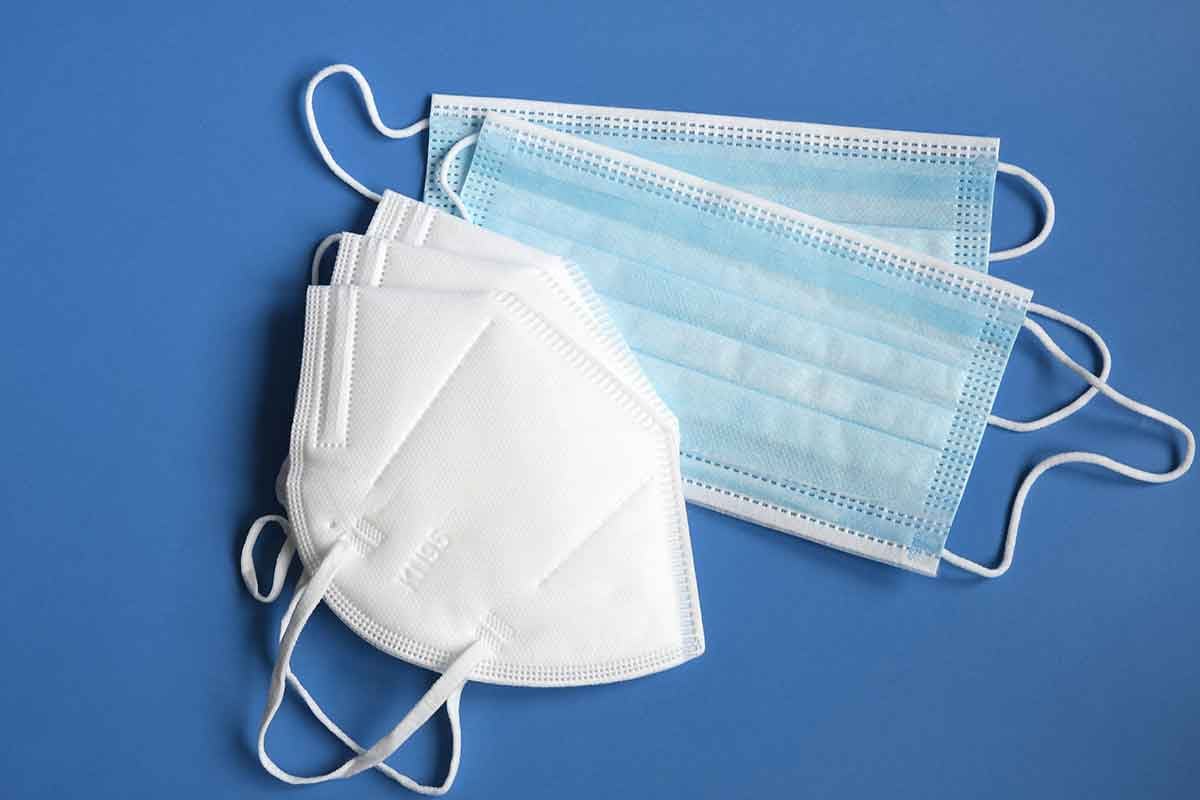 Until 2020, face masks were pieces of personal protective equipment most often seen in professional settings, such as hospitals or in workplaces where harmful dusts and chemicals are used. Once the pandemic hit, governments globally ramped up the production of face masks to enable citizens to be able to wear masks to help prevent the spread of COVID-19.
While in some cases, face masks have been seen as a somewhat pervasive topic, the face mask market has been in existence for a lot longer than you'd think.
Face mask wearing dates back to Roman times
The first functional face mask was used by Roman philosopher Pliny the Elder to protect their respirational health. This face mask was made from animal-bladder skin to strain dust and harmful minerals. There are also similar face coverings that date back to the 13th Century Yuan dynasty in China.
When the Black Death spread across Europe in the 14th Century, people were encouraged to use whatever was considered functional as face masks to protect themselves. Equally, around the same time, artist Leonardo da Vinci used a cloth soaked in water, which he placed on his face to prevent toxic paint and plaster chemicals from entering his lungs.
After the Black Death was widespread, another epidemic arrived in Europe in the 17th Century. This led to the creation of the beak mask, which covered the whole face, but had glass portals that enabled the wearer to see. A complete outfit was also designed alongside the beak mask, which painted a terrifying scene, and ultimately evolved into a petrifying symbol of death – not only due to its appearance, but also as a reminder of the vicious extent of this plague.
When the existence of bacteria in the air was first seen by French biologist Louis Pasteur in 1861, he generated awareness about the dangers of inhaling harmful pathogens. Pasteur recommended the use of cotton masks to limit infection and stop the spread of disease during epidemics.
In the early 20th Century, this design was improved, when Chinese medical scientist Wu Lien-teh examined a pneumonic plague that had shattered Northern China. This new mask was developed by layering gauze enclosed in cotton, with ties that helped to hang the mask on the ears – this early sample of a face mask was vastly approved by specialists, giving birth to the modern medical mask.
How coronavirus impacted the face mask industry
When the COVID-19 pandemic first began, health agencies in almost every country began encouraging people to wear face masks to limit the spread of the disease. While people began to sew their own, or simply use cloths to cover their noses and mouths, medical-grade personal protective equipment was still in high demand.
Surgical masks and N95 respirators are used to prevent the transmission of respiratory illnesses, and are different to masks that protect against pollution or dust. They're loose-fitting and designed to catch spray and droplets from sneezing and coughing. N95 respirators are more secure and guard against even tiny particles in the air, and are designed to protect the wearer from infections. So, for example, a surgeon operating on a patient. Surgical masks are meant to prevent the wearer from spreading germs and viruses, but do not provide complete protection against viruses, such as the coronavirus. However, they are suggested for healthcare workers, especially those who work with children.
At the onset of the crisis, China was the largest producer of face masks, accounting for more than half of the global output. This was, however, inadequate to fulfil China's own demand, which led to the country important a considerable number of masks.
In January 2020, China could only produce 20 million masks per day, which was insufficient to fulfil the demand of 240 million masks per day for health, manufacturing and transportation employees. However, Chinese mask manufacturing grew six-fold as a consequence of government and industry initiatives, reaching 116 million per day by the end of February 2020, and nearly 200 million per day by the end of March 2020.
Even two years on, the COVID-19 pandemic is still considered a large threat to public health and well-being globally, as well as to global economic and social stability. Various public health and hygiene measures and initiatives were initiated during the pandemic – the most visually noticeable being the wearing of face masks.
The number of COVID cases sharply declined by the end of January 2022, and once again in March 2022. COVID cases are still increasing in specific regions around the globe, and the expectation is that the demand for face masks will increase in the coming years – with the greatest demand expected in the Asia-Pacific region.
The impact of social media on the face mask market
People are heavily influenced by the content they see on social media – whether this is shared by friends, a company they follow or a targeted advertisement. During the pandemic, social media was utilized by governments and industrialists to promote the use of face masks among the general public.
Governments used news and social media as a platform to promote mask wearing as a social norm, with mixed reactions among the public. Strategies included using polling data that demonstrated widespread community approval for masks, sharing monitoring data of widespread adherence and encouraging news stories about positive trends in mask-wearing – all of which was also shared on social media.
The result of a large-scale self-report survey administered across the U.S. suggested that the percentage of people wearing masks in public increased from October 2020 to February 2021 due to the influence of social media.
What happens to the global face mask market now?
The global face mask market should reach $10.9 billion by 2027. That's down from $14.2 billion at a compound annual growth rate of -5.1% for the forecast period. The healthcare segment of the global face mask market is expected to decline at a CAGR of -3.3% for the forecast period, and the personal segment of the global face mask market is expected to decline at a CAGR of -7.1% for the forecast period.
To find out more about the face mask market, why not read our Face Mask Equipment: Global Market report, or download your free report overview?
If you want to carry out more research across our Instrumentation and Sensors category library, why not consider becoming a BCC Member today? Members get unlimited access to their chosen category, which enhances their quality of research opportunities.