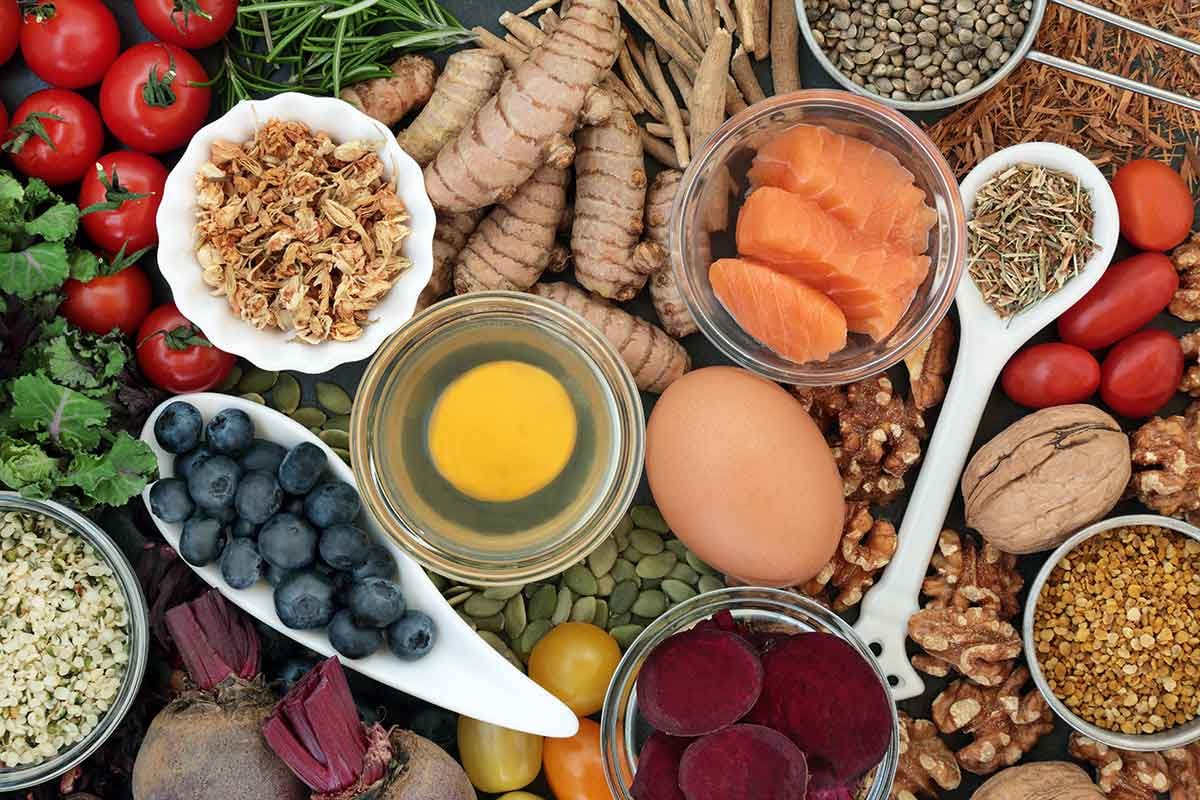 We're all familiar with food fads. The industry has been rife with them ever since eating became less about survival and more about lifestyle. Keto, Veganism, fast-food, organic, the rise and fall of cow's milk, the rise, and fall, and rise again, of the farmers market. These trends have all served a purpose to the consumer, whether they've stood the test of time or not. Whether the goal is weight loss, activism, fostering community, or convenience, the food we eat now goes beyond simply surviving.
Now, heads are turning towards another industry subsector: the functional foods and beverages market.
Since the term was first coined in the 1980s, functional foods have been slowly edging into the spotlight. The growth has been steady. BCC Research has now predicted a CAGR (compound annual growth rate) of 8.4% across the period 2022 to 2027, signalling huge expansion.
Functional foods represent a lucrative market, with a growth rate that outstrips the overall food industry. Given the enormous market potential, functional foods becoming the next big food trend is not an unconvincing argument.
Despite this, some still feel hazy about what exactly functional foods are. Chances are, most have consumed a functional food – whether they've known about it or not.
So How Do We Define Functional Foods?
The definition of functional foods has been a grey area over the past few decades. Experts and consumers alike have received misinformation about what constitutes a functional food or beverage. Concern and confusion have been widespread, and the industry's reputation has suffered.
Fortunately, wider recognition of functional foods has led to a new definition. Backed by several reputable food bodies, it seems to be the resounding one:
Functional foods are simply foods that provide health benefits that go beyond their basic nutritional value.
These could be natural whole foods, or marketed products fortified with added ingredients.
Blueberries, for example, count as a functional food. If you scour health websites, blueberries are stated to help combat cell damage, high cholesterol, and even certain cancers. These benefits are mostly prefixed with the bulletproof caveat of 'may', owing to the tricky nature of functional foods. It's a widely accepted fact that whole fruits are beneficial to our health. Proving they can directly combat life-threatening disease, however, is more difficult.
On the other side of the coin sits modified functional food and drink. Think milk with added vitamin D, iron-enriched wheat flour, and coffee fortified with mushrooms. Whatever the product, all can be unified under the umbrella term of a 'functional food or beverage'.
Just How Big is the Functional Foods Market in 2022?
BCC Research has valued the industry at $216.4 billion in 2022. Given its mammoth market mass, it's little surprise investors are taking notice. High growth rates and striking margins are turning the heads of big pharma companies. Multinationals like Pfizer and Bristol are investing in the market and witnessing promising returns.
What's Driving the Market Forward?
Several key factors are feeding the growth of functional foods:
A greater interest in health and wellbeing. In the wake of Covid-19, consumers are embracing a more holistic lifestyle. With research strengthening the links between diet and wellbeing, consumers are increasingly looking for food to function as medicine. Modern workers still seek convenience but are no longer willing to sacrifice their health to achieve it. This makes functional foods the perfect stand in for fast-food.
Taste is the number one market driver of the industry. Getting products to taste good is a central challenge for all food producers. If it doesn't taste good, how can you expect someone to purchase it? For those entering the functional foods industry, achieving this is tricky, given that many functional ingredients taste bland or otherwise unpleasant.
Some Crucial Market Restraints for Functional Foods
Although primed for growth, the industry faces numerous challenges that have proved stifling in the past.
With big pharma throwing their hat into the ring, a competitive market landscape has emerged. Such stiff competition is intimidating to smaller companies venturing into the field and may scare off new players.
Consumer scepticism. In an era of food fads, false promises, and blue-sky product claims, food manufacturers have unconsciously bred an air of scepticism when it comes to functional foods and their purported health benefits. To gain consumer trust, producers must effectively research and demonstrate their product claims – without overwhelming customers with a glut of promises.
Stringent international legislation may create problems for manufacturers. One such example is the Australia New Zealand Food Authority (ANZFA) placing a ban on foods containing plant sterols. Lack of evidence demonstrating the ingredient's safety was the key motivation for the ban. Now, products must contain advisory labelling stating the products are not appropriate for infants, children, and pregnant women. It goes without saying that this is an unappealing advertisement for the health-conscious consumer.
Learn About the Growth of Functional Foods and Beverages
Getting ahead with industry insights is crucial for food manufacturers, suppliers, investors and beyond. With huge conglomerates now wielding influence, there's never been a more important time to get to grips with this surging market.
Download a free overview of the Functional Foods and Beverages: Global Markets report to learn more.
Or, consider becoming a member for access to a host of insightful reports in your chosen field.
BCC Research specialises in evaluating current and future market considerations, identifying key windows of opportunity, and analyzing competitors.
With 50 years' experience researching global markets, BCC Research is expert at driving intelligent business decisions.