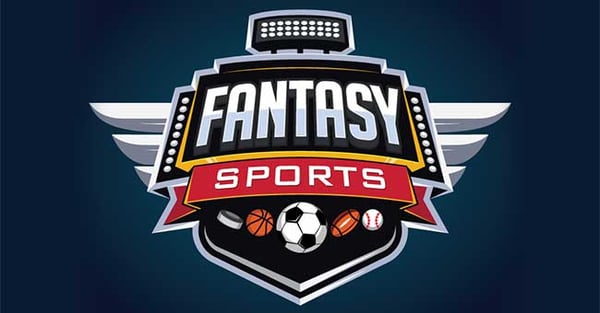 According to the Fantasy Sports and Gaming Association, over 59 million people are engaged in fantasy games across the U.S. and Canada, and 20 million people are playing fantasy games across India, a figure projected to reach 150 million by 2022.
Millions of young sports lovers, worldwide, engage in fantasy sports. This number is projected to accelerate rapidly in the near future due to the launch of user-friendly fantasy gaming applications and rising internet penetration.
Fantasy sports gaming has also attracted investors and has secured a decent amount of Foreign Direct Investment (FDI) in India. In fact, in 2018-2019, the market in India gained INR 15,000 Crores, about $15 billion.
Drivers Of Online Fantasy Sports Market
User-Friendly Apps
Fantasy sports applications offer rich and enhanced gaming interface, allowing players to join and create private leagues and track individual performance and player rankings on the day of a live match. This also offers game projections, mock drafts and many other exclusive features for fantasy sports players. Rising internet penetration and the rapid adoption of smartphones, worldwide, accelerates market demand for fantasy gaming apps, worldwide. 178 billion apps were downloaded in 2017, a figure estimated to grow to 258 billion in 2022, a 45% increase. Mobile app demand is projected to witness high growth in the future and is expected to contribute to global online fantasy sports gaming market growth.
Asian economies, such as India, also witnessed a rapid increase in fantasy gaming app users. Many companies have launched mobile apps to attract and engage users in fantasy gaming platforms. One of the significant fantasy gaming market players in the region, MyTeam11, recently launched its fantasy application, MyTeamRummy, in India. Another U.S.-based market player, DraftKings, plans to launch a series of new applications dedicated to regional and global casino players. The launch of new apps for fantasy sports is expected to boost online fantasy sports gaming market growth through 2025.
Internet Penetration, Smartphones and 5G
Rising internet penetration across the world and smartphone growth are estimated to boost market demand for online fantasy sports. Next-generation 5G technology is expected to enhance the gaming experience for players, transforming essential data transfer speed and infrastructure and strengthening the real-time playing experience of fantasy gaming. Rising investment in 5G infrastructure is projected to create a market opportunity for the online fantasy gaming market. Investment in 5G infrastructure continues to gain momentum due to enhanced network services.
Fantasy Apps and Brand Promotion
Many fantasy gaming brands concentrate on fantasy league matches for product marketing. Promotional marketing strategies create advertising space, hubs for premium access and contests for exclusive hub members. Global online gaming brands use fantasy sports apps for brand promotion mainly to target high-income users between the age of 20-50.
As one of the largest Asian economies, India is seeing growing affection for fantasy gaming, indicating tremendous scope for the fantasy sports market in the region. Cricket is the most popular sport, globally, attracting many big brands, celebrities and league tournaments. One of the leading fantasy gaming players, Dream 11, has developed a user-friendly application for Indian users to join the contest. It signed a cricket player for its online brand promotion, which is expected to increase brand valuation and sustain its user base. The above factors show that there is an upsurge in the use of fantasy apps for brand promotion. This trend is expected to continue over the forecast period and significantly trigger the market growth for online sports gaming through 2025.
Fantasy Sports Trends and Projections
The global market for online fantasy sports should grow from $20.4 billion in 2020 to $86.3 billion by 2025, at compound annual growth rate (CAGR) of 33.4%.
By sport, the basketball segment of online fantasy sports should grow from $3.8 billion in 2020 to $14.9 billion by 2025, at a CAGR of 31.4%.
Key players in the fantasy sports market include NFL Fantasy, Fantasy Draft and DraftKings.
For additional intel into the global market for fantasy sports, download a complimentary overview of our report, Fantasy Sports Industry.