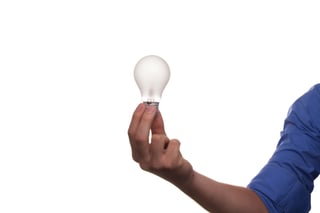 Sometimes technology edges forward quietly, sometimes it leaps, or jumps ahead. Consider one company's idea as definitely a technological jump toward improving residential energy efficiency. American Solar, a solar air-heating research and development firm, was
announced
as the winner of the latest round in the Department of Energy's JUMP technology challenges.
JUMP is
an online crowdsourcing platform
that offers innovators, especially small entrepreneurs, a place to present ideas for new energy-efficient building techniques to private and public sector leaders in research and development. JUMP stands for
join
in the discussion,
unveil
innovation,
motivate
transformation and
promote
technology-to-market. The DOE's
Building Technologies Office
funds JUMP, which is hosted and managed by Oak Ridge National Laboratory.
American Solar won a JUMP challenge that called for developing an innovative new material or installation method that uses readily available products to improve the thermal performance and airtightness of a wall assembly, without compromising the durability of the wall assembly.
The company's winning idea uses dynamic insulated vinyl solar siding to recover heated air from the solar heated siding for a variety of direct and indirect uses within the building to displace a portion of purchased fossil and electric heating uses.
A key factor of energy usage to maintain indoor comfort, the building envelope is the thermal barrier between the indoor and outdoor environment. About 35% of this consumption, totaling almost 14% of overall primary energy usage, is used to maintain a comfortable indoor environment and directly related to the performance of the building envelope.
Residential building envelopes include external-facing systems designed to maintain indoor temperature and climate despite variable outdoor weather conditions. In 2016, residential and commercial buildings consumed about 40% of U.S. primary energy and 75% electricity, yielding annual energy costs of more than $380 billion.
John Archibald, who founded American Solar in 2000, said, "We are pleased to be selected by the JUMP program for our building envelope solar heat recovery technology. Review and selection by the judges who are experts in building envelope energy is another endorsement of the value of the technology we have pioneered over the last 20 years. The outreach to industry and consumers is another valuable component of the program."
Building envelope, a key mainstay of residential energy efficiency, continues to grow in implementation and penetration globally. In its December analysis,
Energy-efficient Technologies for Global Residential Markets
,
BCC Research
expects the global markets for residential energy efficiency technologies to reach $124.2 billion by 2022, up from $96.8 billion in 2017, for an overall compound annual growth rate (CAGR) of 5.1%. In particular, the differential growth rates in the building envelope and lighting category shown below will combine to drive markets from $62.4 billion in 2017 to $72.2 billion in 2022, for a CAGR of 3.0%.
This comprehensive report weighs industry trends with factors that support and hinder market development in North American, European and Asian markets. Additionally, it analyzes residential energy-efficiency technologies and their applications, and explains the importance of residential energy-efficiency technologies in terms of benefits to residential building owners and to utilities and grid systems operators. Analyses of market trends, with data from 2016, estimates for 2017, and yearly CAGR projections, along with key company profiles, also are presented.