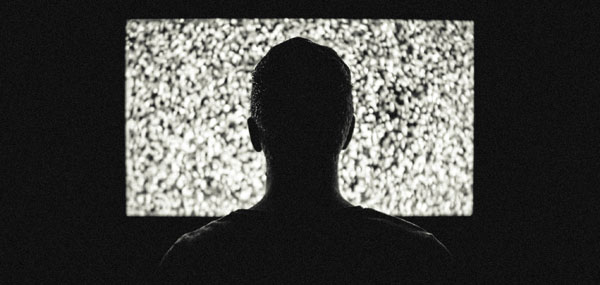 You like watching 4K ultra-high definition (UHD) content on your 4K UHD television. All those crisp pictures and clear sounds puts you in the middle of the action. But you don't like that snake pit of cables on your wall or floor which can take you out of the action, not to mention those cable-provider fees.
Emerging technology may have the answer: ATSC 3.0 technology, an advanced transmission standard that delivers 4K ultra high definition video and sound to televisions and tablets, may be coming soon to a 4K UHD television near you.
Also known as NextGen, ATSC 3.0 technology offers 4K UHD video as well as improved, immersive sound quality and allows for the addition of interactive features to involve viewers in broadcasts. Plus, it features an advanced emergency alert system.
Brought to you over the air via special receivers--no cable or satellite connection required.
The new technology comes on the heels of a November 2017 FCC vote to allow the voluntary roll-out of the ATSC 3.0 advanced transmission standard, and the broadcasting industry as well as hardware and TV providers are gearing up for the next wave in entertainment.
Last month broadcast station WRAL demonstrated the technology for members of tech and broadcast groups. WRAL has been testing the technology since 2016. In fact, South Korea, which has broadcast the technology for nearly two years, put it front and center during the PyeongChang games.
How does 3.0 technology work?
The technology allows stations to integrate internet access to provide related content to the programming being viewed, which renders the experience more interactive. The extra content could be on-demand programming from the station, or information designed to enhance programming being viewed on the TV or mobile device, Brooke Cain writes.
The actual broadcasts are transmitted from station towers, thus avoiding internet or cellular data connection. Because technology's mobile feature allows for TV programming that could be viewed live on a mobile device from anywhere that receives a WRAL transmission signal, without using Wi-Fi or cell data.
"It's actually very mobile," Pete Sockett, director of engineering and operations at WRAL, told Cain. "You can drive with this – in the back seat."
How does the alert system work?
The advanced emergency alerts are delivered through TV transmitters. The alerts, which the consumer can customize by geographic area, will also provide detailed information typically not provided by standard weather or emergency alerts. If the TV is off, a sent alert will wake the device.
No new TVs or tablets necessary
None of the electronic devices currently on the market will receive the NextGen broadcast. For now, consumers can enable their devices to receive the technology using a dongle such as an Amazon Firestick or Roku Streaming Stick. A set-top box that also work, adds Pete Sockett, director of engineering and operations at WRAL.
"Additionally, we expect there will be home gateways as well, that will receive the NextGen signal off air and convert it to IP and stream it to TV's in the home over Wifi," Sockett says.
Users will also need an over-the-air antenna to access over-the-air channels without cable.
Sockett expects the first consumer products to become available in the first half of 2019.
BCC Research, in its March 2018 report 4K Ultra-high Definition (UHD) Technologies: Global Markets to 2022, estimates the global market for 4K UHD technologies to reach $52.3 billion in 2017 and $132.9 billion in 2022, with a compound annual growth rate (CAGR) of 20.5%.
To learn more about this booming market, download the free report overview.