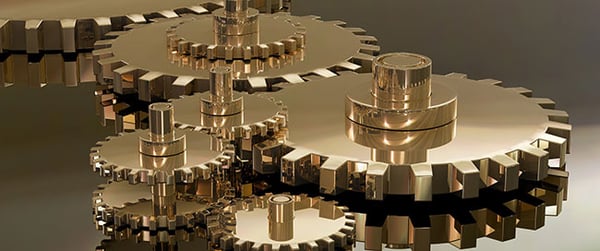 What's happening in the engineering market right now? Trends, market opportunities, market barriers, projections and more? We'll tell you.

In our report, "2018 Engineering Research Review," we explain what's happening in several industries within the global engineering market, such as commercial refrigeration equipment, flexible green packaging, mobile chargers, robotics and more. This engineering industry outlook will give you quick insight into each industry featured in our full report.

Commercial Refrigeration Equipment Global Market
The commercial refrigeration equipment market holds great opportunities for new entrants as well as existing players. Key factors driving this market include rapid urbanization and changing lifestyles; growth in international food trade due to changes in consumer food consumption patterns; rising time constraints due to increasingly hectic work schedules; industry developments among organized restaurant chains, supermarkets and hypermarkets; and strong growth of global e-commerce.
The global commercial refrigeration equipment market is expected to grow 6.3% annually through 2022.
North America—U.S. and Canada—is the largest and most prominent user of commercial refrigeration equipment. The region is expected to see a strong growth rate in the coming years. However, its estimated that lower-than-average market growth will result in a decline of market share by 2022.
Fluorocarbons is the top refrigerant type, though it continues to be limited by strict governmental regulations due to its harmful impact on the environment. Globally, usage of fluorocarbons is declining, leading to alternatives such as hydrocarbons and inorganics, which will continue increasing market share by 2022.
Flexible Green Packaging Global Market
Flexible green packaging is slowly gaining in the field of packaging. Growing technological advancements in the field of material science has encouraged manufacturers to create flexible green packaging for the food and beverage industry, medical industry and others, primarily because this packaging is recyclable.
This market was valued at $255.5 billion in 2016 and is expected to be valued at more than $395 billion in 2022, increasing by 7.6% annually.
The demand for flexible green packaging is projected to grow substantially owing to the rising demand for pharmaceutical and consumer goods, as well as the growing demand for the personal care industry.
In 2016, paper accounted for the largest demand share for flexible green packaging in terms of materials. Paper is projected to expand 7.8% annually through 2022 and is projected to be the fastest-growing segment.
In 2017, the food industry accounted for the 50% of global demand for flexible green packaging market.
Mobile Chargers Global Market
The global mobile charger market has been growing significantly, driven by factors such as increasing mobile phone sales, rising sales of electronic vehicles, and development of new technologies.

The growth of this market will be supported by cohesive government policies, energy-saving awareness and regulations in support of clean energy. The global increases in use of smartphones, tablets, electronic equipment, and smart appliances have also created significant demand in the mobile charger market.
This market is expected to increase from $16.3 billion in 2016 to nearly $25 billion by 2022, growing by 6.6% annually through 2022.
Increasing mobile phone sales, rising sales of electronic vehicles and the development of new technologies are considered to be the major factors that are driving the market growth.
Solar mobile chargers are estimated to be the fastest-growing subsegment of this market, reaching $885 million and growing 8.1% annually.
Global Robotics Market
The growth outlook for the robotics market is strongly positive with significant growth potential for robotics in the automotive, electrical and electronics industries, construction, healthcare and defense.

However, there is mounting pressure from end-user industries globally to further reduce prices, improve the features, efficiency, operability of robotics and maximize the return on investment. At the same time, increasing investment in the modernization of production facilities in emerging markets is contributing toward the growth of the market.
The global robotics market should reach $64 billion by 2023, up from $38.1 billion in 2018 and growing by 10.9% annually.
Industrial robots accounted for the largest share of the robotics market in 2017 with a value of $17.7 billion and is expected to reach nearly $27.4 billion by 2023, due to demand from the electrical/electronics manufacturing industry.
Asia-Pacific is the largest region in the robotics technologies market, accounting for 32% of the global total, followed by Europe and North America. The market is challenged by restraints such as high investment costs, rising raw material prices due to higher import tariffs and safety concerns.
Learn More About the Global Engineering Market
To learn more about the global engineering market or the robotics market specifically, download a complimentary chapter of our recent reports, "2018 Engineering Research Review" and "Robotics: Technologies and Global Markets."