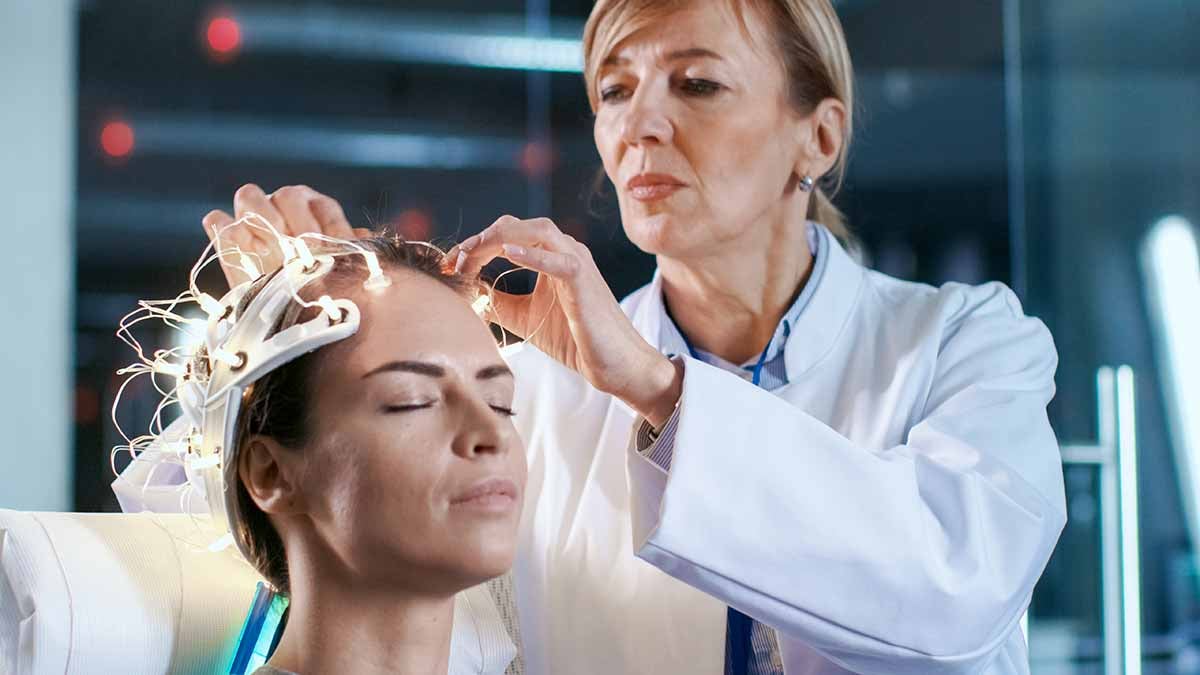 Brain monitoring is fundamental in understanding how our brain works and in determining the root cause of neurological disorders and general brain functioning. New-generation brain monitoring technologies continuously record brain activity in a clinic or at a patient's home. These sensor-generated devices are part of an emerging field that will improve disease management and diagnosis for those with conditions such as epilepsy and Alzheimer's.
According to the World Health Organization (WHO), the worldwide occurrence of neurological health problems could reach nearly 103 million by 2030. Therefore, there is a higher level of need for equipment that can monitor neurological conditions and diagnose neurological diseases. BCC's latest report on this industry highlights the top strategies adopted by key players, with product launches and developments accounting for 44% collectively. Developments in this industry focus on new-generation brain monitoring technologies that continuously record brain activity in a clinic or at a patient's home.
How is artificial intelligence being adopted in brain monitoring?
Artificial intelligence (AI) is having a significant impact on brain monitoring technologies. The development of artificial intelligence continues to change the way brain health is assessed and has the opportunity to be fundamental in the diagnosis of cognitive diseases. The main draw for AI in brain monitoring is its ability to enable healthcare professionals to obtain insights from substantial amounts of patient data.
One promising application of artificial intelligence to assess brain health is utilizing machine learning techniques to diagnose neurological diseases, such as Alzheimer's, Parkinson's, mild traumatic brain injury, multiple sclerosis, and stroke. This can be done by feeding large amounts of neuroimaging data to artificial intelligence algorithms, including scans of healthy brains and those impacted by specific cognitive diseases - such as Alzheimer's or other forms of dementia - to train the algorithm to detect patterns indicative of the particular disease. Although this would certainly aid in diagnosing cognitive disease, the expenses and time the brain scans and technology would cost is a major challenge in its implementation on a large scale.
BCC Research has defined two key developments that are paving the way for more research and development in this area:
The Brain-AI Closed-Loop System (BACLoS) is a wireless interaction platform that enables human brain wave analysis and transfers results to AI to verify and enhance Al decision-making.
The BIS brain monitoring system helps clinicians determine and administer the precise amount of drug needed to meet the needs of an individual patient, leading to increased patient anesthesia satisfaction.
What is multimodality monitoring in neurocritical care?
Multimodality monitoring (MMM) provides guidance for patients with traumatic brain injury in real-time. Technological innovations have resulted in the widespread use of devices such as continuous electroencephalography (CEEG) and parenchymal pressure sensors for clinical neurological examination.
According to the CDC, in the US in 2020 there were over 64,000 deaths related to severe traumatic brain injury (STBI) making MMM a crucial tool within the brain monitoring industry. Multimodality monitoring uses various tools to monitor cerebral metabolism, perfusion, and oxygenation to detect changes and help modify therapies before irreversible injury sets in.
These tools include:
Intracranial pressure (ICP) monitors
Transcranial Doppler (TCD)
Thermal diffusion probes (e.g., Hemedex) used to measure regional cerebral blood flow
Microdialysis catheters used to measure cerebral metabolism
Probes (e.g., Licox) used to measure regional brain tissue oxygen tension and continuous electroencephalography.
How can minimally invasive and noninvasive devices drive the brain monitoring industry?
The growing demand for non-invasive and minimally invasive devices is anticipated to create lucrative opportunities in the brain monitoring devices market. Invasive devices are complex, painful, and not without risk, as they involve direct interventions with brain tissues or neurons. Therefore, physicians and patients prefer noninvasive or minimally invasive brain monitoring devices. There has been a rapid increase in demand for ICP monitors, TCD devices, CT scans, and MRIs, all of which are reliable alternatives to invasive techniques. This increases the competition among players to develop and commercialize noninvasive products.
One key development within this sector is the development of Intracranial pressure monitoring devices which are used to measure the pressure inside the brain in case of severe brain injury. The devices are inserted inside the brain, and they monitor the pressure created during treatment. In 2021, Raumedic, a medical technology manufacturer, launched a new home-use device known as Raumed Home ICP for intracranial pressure (ICP) monitoring. The device is used for neuromonitoring in the patient's cranium during a 20-min procedure.
Find out more about the brain monitoring industry today
The brain monitoring market is projected to grow at a CAGR of 10.8% by the end of 2027. The growing demand for brain monitoring technology in different end-user segments and digital transformation in the manufacturing and surgical sectors are some of the key factors driving the growth of the current brain monitoring market.
BCC's latest report on this industry discusses the market share analysis of the key companies in the industry as well as giving a detailed overview and up-to-date analysis of the brain monitoring market. To download your complimentary report overview, click here.
Alternatively, you can purchase the single report or become a BCC member today and gain unlimited access to our entire report library, including our medical devices and surgical collection. Our ever-expanding library of reports provides you with the data, insights, and market intel you need to drive your business forward with confidence. From market sizing and forecasts to opportunity assessments and competitor analysis, being a member of BCC Research entitles you to unlimited report access from the collections of your choice.