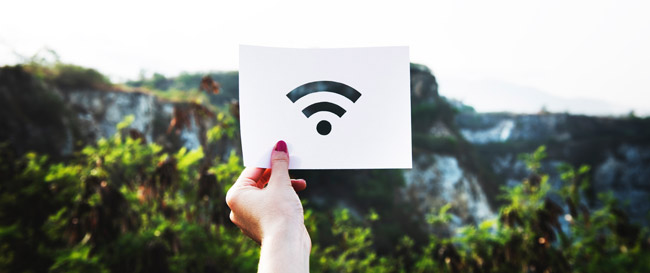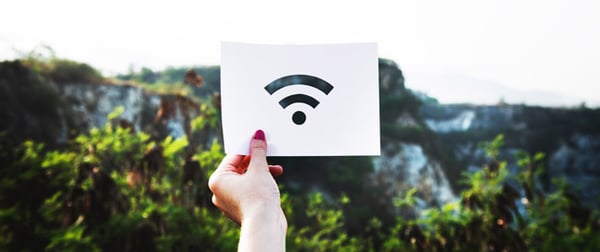 The IoT platform ecosystem is a simple aggregation of critical components and can be visualized through the diagram below.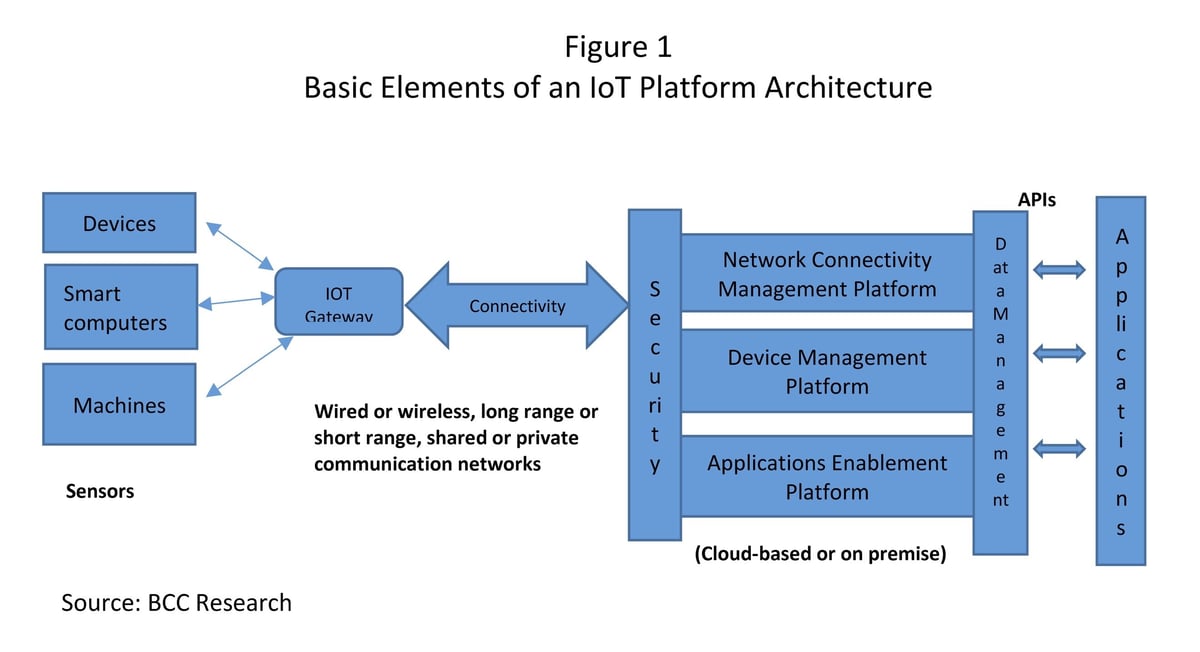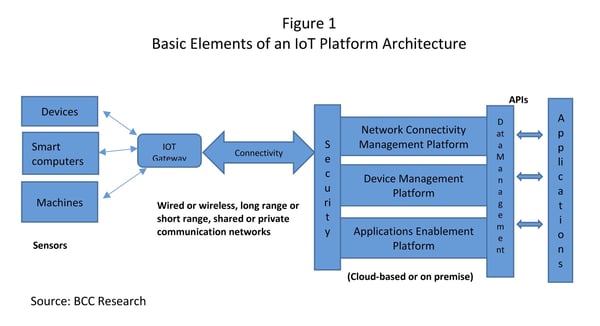 Sensors
The first component of the IoT platform is the collection of IoT enabled devices that need to be connected and monitored. These may be sensors to measure changes in a given process environment, machines that need operational monitoring for predictive maintenance, cars that have telematics capabilities or even living animals in an agricultural farm. Therefore, the definition of 'things' in the IoT encompasses all objects living and inanimate that can be fitted with a sensor and tracked remotely. The number and variety of devices depend on the scope of the application and the capabilities of the platform itself.
Connectivity to Backend Systems
The data from these 'IoT enabled things' is aggregated through a gateway device that harmonizes the data into a format that can be understood by the backend systems. This device data is then securely transported over wireless or wired networks (long range or short range) to the actual backend system (the cloud, onsite servers or other system components). Network connectivity management platforms (NCMP) provide the functionalities needed to ensure that the connections between the gateway and the backend systems is available whenever needed and also optimizes connectivity options by routing data through the optimal network.
The backend system receives and stores the device data and then routes it through rules engines and data control systems before interfacing through the application program interface (API). Data flow is bi-directional, and the application sends back data that help perform predetermined functions on the device. The data can also be integrated with a data analytics solution which can provide a meaningful output through analysis and data visualization tools. Application enablement platforms (AEP) provide the entire gamut of capabilities and is therefore a popular choice among users and application developers.
Data intelligence (DI) solutions, rarely offered as standalone options, are usually available as integral value-added solutions, and so we have included revenue from these solutions under the AEP market.
The device management platform (DMP) is a suite of software components that enable remote data collection and control over connected devices through a secure connectivity between devices and backend systems. Some of the common functionalities that these IoT platforms provide include over the air (OTA) device configuration/firmware updates, device management, user notifications, and application program interfaces (APIs) to connect with IoT applications.
Common systems integral to all IoT platforms irrespective of type and application include data security and controls as well as protocols for data flow. These essential features of any IoT platform solution create a secure environment for data transfer and storage. Most of the vendors offer enterprise or industrial grade security systems that secure data directly from devices to the backend cloud and then to the user through identity management of devices and end user authentication.
Without an IoT platform, there are enormous challenges in building an IoT application. Some of the ways in which IoT platforms have proven to be immensely advantageous for an IoT project are:
IoT systems typically consist of diverse types and large number of devices which interconnect and communicate with other applications. These applications in turn need to work across a variety of scenarios and interface with myriad devices. IoT platforms can scale to connect any number and type of devices through connectors that harmonize the different device protocols.
IoT communication and data transfer complexities require solutions that work globally with different carriers. Monitoring performance and optimizing communications costs is easier when using a network connectivity management solution.
Application logic user interfaces and database-integrated development platforms designed specifically for IoT greatly accelerate the application user interface (UI) development process.
IoT analytics that have specific characteristics not found in traditional analytic platforms, such as dealing with real-time streaming data, geo-spatial data and heavy volumes. Domain-specific IoT analytic platforms provide libraries of pre-built algorithms, queries, dashboards and tools.
IoT infrastructure including servers, data centers, communications and security, is needed to run backend infrastructure and reduces the costs of setup and operation.
The above is an excerpt from analyst Nandita Bhotika's report Technology Platforms for the Internet of Things (IoT). For more market analysis, download the free report overview.