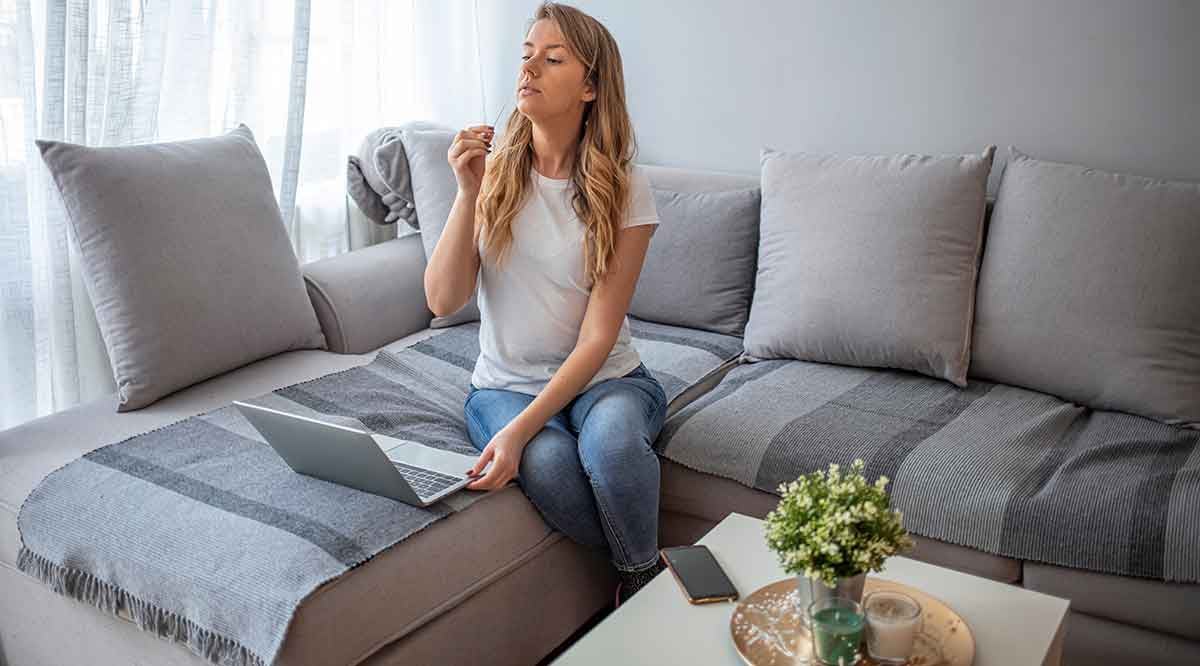 Consumer awareness about wellness is growing, giving the market for direct-to-consumer (DTC) testing or do-it-yourself (DIY) testing, a boost. COVID-19 pandemic and the past 1.5 years of social distancing has made DTC testing even more popular. Many diagnostic laboratories now offer DTC testing for COVID-19, opening new channels for growth.
Outside of COVID, hectic work schedules are now a leading cause for many consumers to either skip routine physical testing or delay prescribed medical tests. That's why they're drawn to DTC laboratory tests—for the simplicity and flexibility that they provide.
Microbiome at-home test kits are becoming particularly popular because they provide actionable insight on how consumers can improve the quality of their lives. The companies offering the tests provide results based on various genetic and metabolic factors of the individual. Additionally, DTC testing companies themselves recommend personalized lifestyle management strategies, diet plans and other nutritional products to help attract consumers.
Interview With Thryve
For an inside look at DIY microbiome testing, BCC spoke with Sarah Daniels, Ph.D, from Thryve, a company offering gut microbiome test kits that offer ease of testing at home and online delivered results.
BCC: What are the factors driving the DTC testing market?
Dr. Daniels: The main factors driving direct-to-consumer testing, also called direct access testing or DAT, have exploded as high-throughput platforms in biotech have improved, reducing the time and cost associated with delivering DTC tests. In addition, the age of social media marketing has helped fuel intense consumer curiosity in seeking a convenient and user-friendly "second-opinion" that's not traditionally covered by insurance companies.
Also, the convenience of on-site DTC outlets have created an even larger ecosystem of testing. One-stop hubs for health-related services are available at Walmart, Sam's Club, Costco and other retail stores, where customers can have tests conducted for glucose and cholesterol on-site and other tests shipped out to reference labs. Even telemedicine kiosks are installed in some locations with physicians' appointments available by phone or video call.
BCC: What strategies are market players exploring to stay competitive in this market?
Dr. Daniels: The COVID-19 pandemic has shifted the strategy of DTC testing companies this year. Many DTC players are now adapting to make DTC testing for COVID as affordable and convenient as possible. LabCorp became the first American company to receive an Emergency Use Authorization for a DTC COVID test that does not require a prescription for a self-administered nasal swab. LabCorp shares (NYSE: LH) reached an all-time high following this announcement.
Companies have been clawing at the opportunity to offer at-home DTC testing for COVID, with more than a dozen EUA granted so far for DTC testing with a doctor's prescription. Meanwhile DTC genetic testing companies with established databases, such as 23andMe, have begun running genome-wide association studies (GWAS) to examine genetic predispositions to negative outcomes of COVID-19 infection.
BCC: What are the main technologies that DTC testing companies use to get the test results?
Dr. Daniels: DTC companies in the genetic field mainly use genotyping, specific sequencing of a very small proportion of data, or whole genome sequencing for human DNA. Microbiome companies, such as Thryve, tend to use genetic sequencing of specific highly-variable regions of the bacterial genomes or shotgun metagenomics, similar to whole genome sequencing for bacterial species. For small molecule testing, i.e., hormones, metabolites, environmental toxins, Liquid Chromatography with tandem mass spectrometry (LC/MS/MS) is used to measure with high sensitivity to detect trace quantities.
Additional Trends And Projections About Microbiome Testing And Therapeutics
The global market for microbiome therapeutics should grow from USD 141.7 million in 2021 to USD 1.3 billion by 2026, at compound annual growth rate (CAGR) of 56.4%.

The infectious diseases segment of the market should grow from USD 53.8 million in 2021 to USD 191.8 million by 2026, at a CAGR of 28.9%.

Key market players include: Biomica, Azrita and Synlogic.
For Additional Intel Into The Global Market for Microbiome Testing:
Check out Thryve's website: www.thryveinside.com/
Read the rest of our interview with Dr. Daniels and Thryve in our Innovation Spotlight: Thryve: DTC Microbiome Testing: www.bccresearch.com/whitepapers/future-of-microbiome-therapeutics-industry.html
Download a free overview of our report, Direct-To-Consumer Testing Industry: www.bccresearch.com/market-research/healthcare/direct-to-consumer-testing-market.html
Download a free overview of our report, Microbiome Therapeutics: Global Markets: www.bccresearch.com/market-research/biotechnology/microbiome-therapeutics-market.html