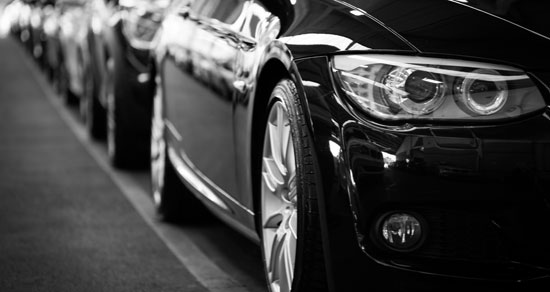 Advancements in technology continue to benefit the motor vehicle engine manufacturing industry. New technologies such as advanced combustion methods, integration of drive systems and controlled valve operation systems to optimize fuel economy are also challenging manufacturers to contain costs.
Researchers with the Fraunhofer Institute for Factory Operation and Automation IFF, an autonomous research institution of The Fraunhofer Society for Advancement of Applied Research, have adopted radio-frequency identification technology to introduce more transparency in motor vehicle manufacturers' supply chains and manufacturing operations. The scientists claim the technology reduces time and labor, as well as product variance, all of which boosts cost effectiveness.
The list of options when buying a new car is long. Carmakers are challenged by such customization. Outwardly, many parts are virtually indistinguishable to workers. For example, seatbelts for German cars looks nearly identical to those of non-EU cars. As a result, safety-related parts receive barcodes that require manual scanning. In the course of digitization, RFID technology frees employees from this routine task while automatic inspection ensures the correct parts have been installed.
Boosting Process Reliability and Transparency
"Radio frequency identification or RFID tags on parts can boost process reliability and efficiency significantly," says Marc Kujath, research scientist at the Fraunhofer IFF. "We have demonstrated this in feasibility studies and wireless tests conducted jointly with Mercedes-Benz Vans at their factory in Ludwigsfelde near Berlin."
Fraunhofer IFF's RFID systems consist of RFID tags on parts and a scanner that reads information optically. The researchers initially focused on mirrors and seats, determining the parts as best-suited for the tags. In a pilot phase, side mirrors and seats were tagged with RFID tags.
Automatic Inspection during Assembly
The RFID tags are affixed to every single safety-critical part. Much like a barcode, a serial number is stored on the tags. However a barcode merely stores information identifying the type of mirror, the number on an RFID tag delivers more critical information, such as the vehicle in which a mirror is to be installed. Whereas barcodes have to be read manually with a handheld scanner part by part, RFID tags can be read automatically and optically at the same time by one scanner, even after the parts have been installed. This means that information can be immediately retrieved from RFID tags at any time, a crucial advantage for manufacturing. For example, while a front or rear axle is being mounted, the requisite parts can be verified—a task formerly reserved for final inspection. "RFID tags enable us to boost transparency," Kujath says.
From the Technology to the Operating Specifications through System Integration
Fraunhofer IFF researchers delivered both the technology and the operating specifications. "This required several steps, which we tackled together with our partner, Mercedes-Benz Vans," Kujath explains. "For instance, we reduced the blind spots in production scheduling. This means that a project manager now knows where the snags in the process are located—and can ask the right questions at the right time."
BCC Research, in its January 2018 report Vehicle Engine And Engine Parts Manufacturing: Global Markets to 2020, estimates the global market for vehicle engines and engine parts manufacturing should reach $261.3 billion in 2016 and $323.7 billion in 2020, with a compound annual growth rate (CAGR) of 5.5%.
To learn more about this vibrant market, download the free report overview.