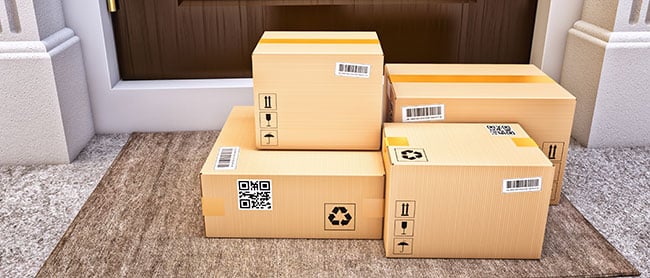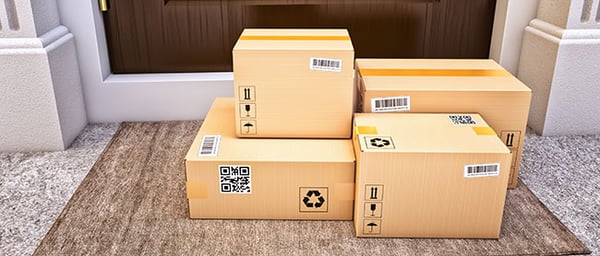 Today we don't need to leave the house. With one click we can have fast or slow food, groceries, goods and services delivered to us 24 hours a day.
Even when we do leave the house, we can hail rides right to our front door and travel to our destination while streaming our favorite show or podcast.
Factors like rapid urbanization, smaller households, evolving gender roles and the rise of smartphone use has transformed consumer behavior, giving us a thirst for convenience and immediate gratification.
Our demand for convenience has encouraged innovation in the marketplace, with the creation of multi-billion-dollar businesses such as DoorDash, Uber, Instacart and many more that make our lives easier.
But do we a pay a price for this level of convenience? What are the negative impacts, environmental and otherwise, hidden in this culture of convenience to which we are rapidly growing accustomed?
BCC analyst Smruti Munchi breaks down the potential negative impact of convenience services:
Labor
Environment
Labor issues have arisen primarily due to the classification of delivery workers as independent contractors rather than employees. This not only reduces the availability of benefits for these workers, but creates unique loopholes that companies use to pay their workers less.
Additional labor impacts associated with the growth of the convenience economy include:
Using ingenious wording such as "blocks" or "flexibility" to avoid shift-based responsibility;
Avoiding paying for benefits, including medical/accident insurance;
Minimum wage contract employees;
Not crediting full tip amounts;
Data breaches;
And more.
The environmental impact of convenience has been significant as well. The carbon footprints of these convenience services have run into millions of tons of CO2 equivalent emissions in the last few years.


The atmospheric CO2 concentration has been more or less steady for over a millennium. But in last few years, thanks in part to the rise of convenience services, have completely changed the equilibrium in our atmosphere.

Energy is the biggest contributor to greenhouse gas emissions because fossil fuels are still used in a majority of economies for power generation. Interestingly, most of the top 100 historically high polluters fall in the fossil fuel segment. Agriculture, Forestry and Other Land Use (AFOLU) is next which is surprising as most expect it to be from Industry.

Here's the thing. It was never supposed to be this way. It is estimated that an online delivery system delivering just over 20 parcels on a trip in a mini truck emits lower emissions than 20 customers picking up the same items from stores.

Just like plastic packaging was supposed to reduce trees being cut, online shopping was supposed to optimize our shipment levels to ensure lower carbon footprints.

But this changed with the era of instant gratification. One-day deliveries are causing greater harm than expected. It was estimated that Amazon's package deliveries in 2017 alone emitted about 19 million metric tons of carbon.

The demand for faster and faster shipping is driving logistics companies like Amazon, UPS, DHL and FedEx to inflate their carbon footprint. Instant shipping encourages consumers to make multiple smaller purchases that seem like they are well within one's personal finance budget instead of a single, large purchase that may seem cumbersome and challenging, but delivering those purchases to a customer's home often and frequently creates multiple delivery trips a day.

The social and environment impacts of our culture's demand for convenience need to be considered. Consumers and corporations need to work together to create a healthier, more equitable world.

Want more insights into this topic? Download a free chapter from our report, "Impact of Online Convenience Services: Is it convenient for all?"