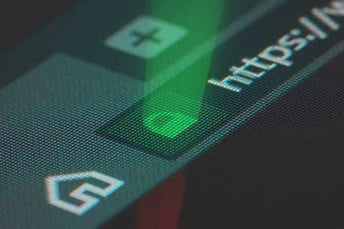 Let's say you're in charge of your company's information security—you are an IT manager or a director of security perhaps. You have a lot on your plate. Cyberthreats target everyone—it does not matter what business you are in. These threats are also getting more numerous, and they are changing in nature.
The presence of never-ending and constantly changing threats probably lead you to ask the following questions:
What should your mindset be and how should you be training?

How should you start your day?

What things do you need to prioritize in order to be proactive about your company's

cybersecurity strategy?

What does

a "holistic" approach to cybersecurity mean and why is it important?
Before we answer these questions, let's look at what's happening in the cybersecurity industry as a whole. There's healthy growth across the field, but one of the more specific trends identified in 2020 is that application security, while still the dwarf of the major categories, is now outpacing all others, including cloud. It seems that there is a brand new application released every day that is intended to simplify doing business (compared to a new network, new endpoint, new cloud system, etc.).
But it's important to return to the mindset of situational awareness and constant training. The fast pace of growth in application security can distract from the vital notion that all these parts must work together—from network to cloud to endpoints (the laptops, tablets and phones on which the work is actually done each day in a business).
For some answers and practical insight on a holistic approach to cybersecurity, we created a free micro report for you called Innovation Spotlight: Damovo: Cybersecurity: A Holistic Approach.
We created this report as part of our partnership with Damovo, an international ICT service provider supporting businesses across 150 countries to connect their people, processes and systems in a secure, transparent way, working with leading technology vendors including Avaya, Cisco, Mitel, Microsoft and Unify.
The report includes market trends and revenue projections from BCC analysts, plus tactical guidance from Chris Nickerson, Founding Partner and CEO of Lares Consulting, the Cybersecurity Division of the Damovo Group, and a leader in the infosec world.
Download your complimentary copy
Want even more cybersecurity tips? Listen to our podcast episode with Chris Nickerson.