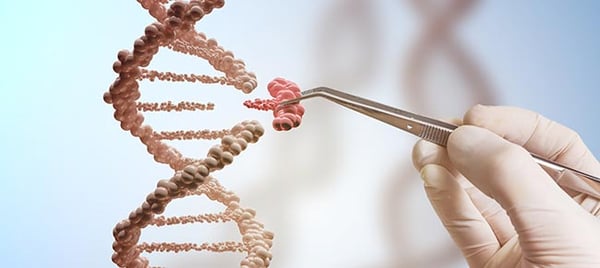 CRISPR Background
CRISPR (Clustered Regularly Interspaced Short Palindromic Repeats) is a trending technology that is deployed to edit genes. As a simple way to identify a specific bit of DNA inside a cell and altering it, CRISPR has also been used to perform other activities, including turning genes on or off without changing sequence.
CRISPR offers lucrative potential for advanced pharmacological research, with impact spanning the entire preclinical drug discovery pipeline. One of the biggest advantages of CRISPR technology is that it makes gene editing more tractable and precise and speeds up the process of identifying drug targets and generating realistic disease models.
Although there were ways to edit genes before the introduction of the CRISPR method in 2012, earlier methods took years and cost hundreds of thousands of dollars. CRISPR technology made it cheap and easy for researchers and scientists to carry out gene editing activities.
CRISPR-based gene editing technologies will continue to expand abilities and opportunities in bioscience and drug discovery for researchers in biotechnology and pharmaceutical companies.
Existing processes have matured thanks to advanced technology. Applications such as large, exogenous insertions open exciting possibilities to efficiently model human disease. Growing incidence of genetic disorders (Melnick-Needles syndrome, Down Syndrome, Cystic Fibrosis, Duchenne muscular dystrophy, just to name a few) is likely to propel demand for CRISPR technology in the future.
Future of CRISPR
Currently, CRISPR is used extensively for scientific research. In the foreseeable future, a large number of plants and animals present in farms, gardens and homes will have been altered using CRISPR.
CRISPR technology can potentially transform medicine, preventing and curing disease. In China, some use of CRISPR technology has been deemed unethical, but many researchers argue that such technology can be of great benefit in the future.
CRISPR Trends and Projections
The global market for CRISPR technology should grow from $75 billion in 2018 to $218.9 billion by 2023, at a compound annual growth rate (CAGR) of 23.9% for the period of 2018-2023.
The North American market for CRISPR technology is expected to witness growth in the presence of major pharma and gene therapy companies.
The use of CRISPR-based gene designing tools in the area of gene manipulation and cell-line editing is likely to drive global market growth.
Key market players in the CRISPR market include: Thermo Fisher Scientific (a BCC member!), Precision Biosciences, Genscript and Editas Medicine.
For additional intel into the global market for CRISPR technology, download a free overview of our report, CRISPR Technology: Global Markets.