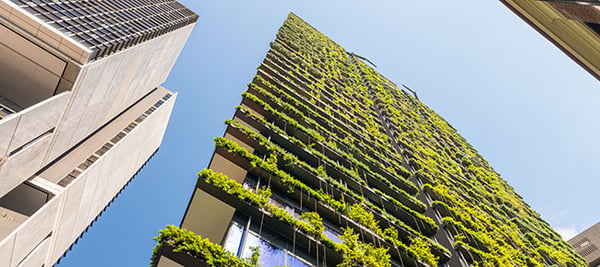 The push for sustainability in businesses has been an ongoing endeavor, but a close inspection on the process reveals that it's more complicated than it originally seems.
An emergent theme in corporate sustainability is the undeniable fact that sustainability requires a multi-sector participation. For example, simply cutting carbon emission really doesn't have much impact your colleagues who are increasing their emissions.
As we like to say at BCC, "no person is an island, and no product stands alone in the integration of sustainability success." Companies led by people who have a solid grasp of the future will see the adoption of sustainability practices as a massive opportunity, unlike those who are looking at sustainability as an inconvenience that offers little gain.
Pushing this call for change is the growing number of consumers who strive for healthier and more sustainable lifestyles. This demand is putting pressure on companies to take a critical look at their legacy procedures and decide what to sacrifice in order to meet the needs of their consumers. This sacrifice will require big corporations to let go of methods they've utilized for a long time and integrate more environmentally friendly practices, despite the difference in cost that initially does not work to their advantage.
When we look back at 2018, statistics show that the global demand for resources was 1.7 times more than what Earth can support in a year. It's clear that leaders need to change how they do business. Thankfully, there is a solution ready, just waiting for businesses to grasp: the circular economy.
A circular economy "is restorative and regenerative by design". What this means is that products and materials utilized in the circular economy are refurbished, repaired, reused and recycled. While it might sound a little iffy at first, a bit of digging reveals not just the potential for change, but the practicality of doing so.
Our recent report on the corporate sustainability industry references the MacArthur Foundation, which refers to transitioning to a circular economy as a "systemic shift that builds long-term resilience, generates business and economic opportunities and provides environmental and social benefits." Companies are finding that the circular economy is much more cost effective and efficient than gathering resources from scratch. Production prices are decreasing, making the sale price lower as well, which benefits the consumer not just financially, but also in social and environmental circumstances.
The circular economy works to provide industries with applicable strategies that would allow them to best repurpose a wide variety of materials. Basing off what is seen in nature, the model would allow for markets to increase profits while reducing the dependence on natural resources. This will not only help established industries financially, but it would also provide more jobs in the new green industries and enable businesses to be more self-reliant.
For additional intel into the global market for corporate sustainability, download a free overview of our report, Sustainability Sense or Cents: How do Companies Incorporate Sustainability Decisions in their Businesses?