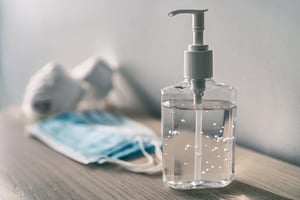 Let's face it. Almost every industry is feeling the impact of COVID-19. Business owners, corporate professionals and academics alike are scrambling to protect not only their physical health, but the health of their companies, the people they serve and the global economy.
At BCC Research, we want to help you find creative solutions to these problems the best way we know how—through market research!
We took a deep dive into our market research database and identified reports that will arm you with the data you need to make smart decisions about your business, career and more.
While this collection doesn't include every coronavirus-related industry, it offers many professionals insight into where various markets are headed in the future and enables data-driven decision-making and problem-solving.
See a report you like and not in a position to purchase? Each report offers free sample pages or overviews, which you can use to begin to inform your business strategies.
Hospital Supplies
Food Packaging
Nutrition
Environment/Sustainability
Food Service and Retail
Please explore these reports and download as many free report overviews and sample pages as you want. If you'd like more access to our library, contact us using the form on this page and we'll send you a password.