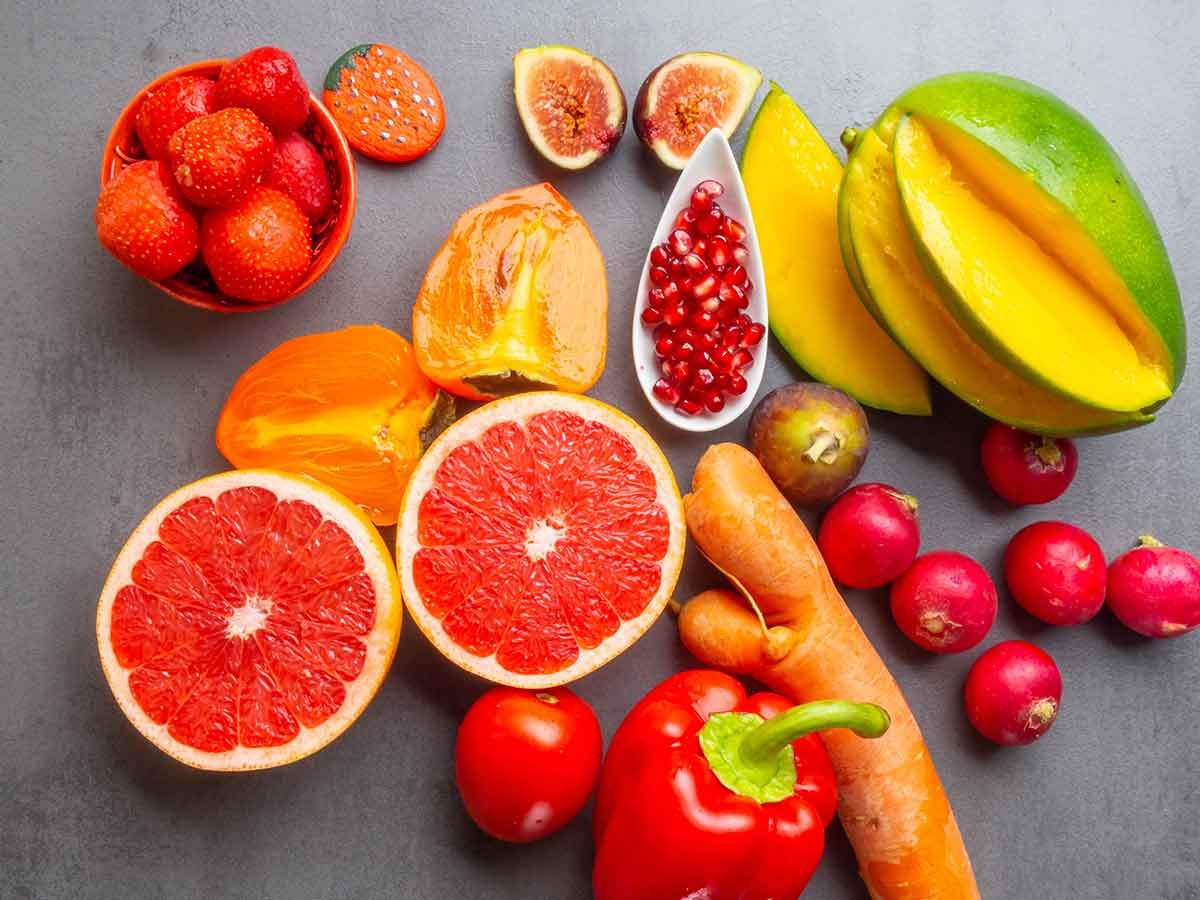 Carotenoids are nature's food coloring. As the name suggests, they're the pigments that give carrots their distinct orange hue, and are also found in squash, paprika, tomatoes, mangoes, and a host of other fruit and vegetables. As well as being natural colorants, carotenoids are also powerful antioxidants. The body converts carotenoids into vitamin A, promoting growth, immune system function, and eye health.
Because of these favorable qualities, carotenoids see a lot of commercial use as components of food, feed, and cosmetics. With the market set to grow comfortably into the coming years, we're diving into the different commercial uses of these bright pigments. BCC Research has predicted that the global market for carotenoids could reach heights of $2.7 billion by 2027, mapping a steady growth trajectory over the next five years.
Types of commercial carotenoids
Huge numbers of carotenoids – over 600 in fact – occur in nature. Despite their abundance, only 10 are used commercially: annatto, astaxanthin, beta-carotene, beta-apo-8-carotenal and its ester, canthaxanthin, lutein and its isomer zeaxanthin, lycopene, and capsanthin/paprika.
The markets for individual carotenoids are subject to their own unique shifts and evolutions. The competitiveness of each product is changing, and within the next five years, significant changes are expected across the entirety of the landscape. Capsanthin enjoyed the largest market share in 2021, although its staying power is limited. Astaxanthin, which is widely used to pigment salmon and trout, has been identified by BCC Research to dominate capsanthin in the coming years.
Beta-carotene, lutein, and zeaxanthin are also highly competitive products but for different reasons. For example, lutein enjoys a relatively high market value as well as a positive price and consumption outlook. Annatto and lycopene, on the other hand, rank low in terms of competitiveness.
Carotenoids in the food and beverage industry
Although naturally occurring in many foods, carotenoids are added to a variety of food products to improve appearance and nutritional content. From beverages to bakery goods, dairy products to savory snacks, carotenoids play a principal role in adding color to food products.
Despite the enormity of the global food and beverages market, the use of carotenoids in this sector has not experienced a huge amount of growth in recent years. Traditional markets like Europe and North America have even reached saturation points due to various factors. The ongoing popularity of artificial colorants is placed in direct competition with carotenoids. Despite some discussion on the dangers of synthetic additives, their low prices and technical properties help maintain their global popularity and threaten the growth of carotenoids.
Carotenoids for fish and animal feed
Carotenoids are added to feed for cattle and pigs for their nutritional benefits, though rarely as a colorant. The feed of poultry, fish, and crustaceans, on the other hand, are often colored to add pigment to the animals' skin. In the same way flamingos gain their distinct pink coloring from consuming the natural carotenoids found in shrimps, manufacturers use carotenoids in animal feed to impart an attractive pink color to livestock.
Canthaxanthin, paprika, or apo-carotenal ester are carotenoids of choice for poultry, imparting a distinct reddish hue. Egg yolks can also be colored in this way, through adding lutein, canthaxanthin, or paprika to chicken feed. With egg and poultry consumption growing globally, this segment will generally experience steady expansion, although the market for beta-carotene for feed will shrink.
Carotenoids within cosmetics and beauty
Carotenoids also see some use within cosmetics, though this is a far smaller market than others. Beta-carotene is used in self-tanning lotions and creams as a pro-vitamin A source. Despite this, it's never achieved a major breakthrough in the market, as self-bronzing can also be achieved with other ingredients. Supplements that contain lycopene and lutein are advertised to promote skin health, though likewise, this failed to become the global trend it was hoped to be. Despite the strong promotion, the clinical evidence to back up the beauty claims was weak. As such, carotenoids in beauty supplements and cosmetics never took off.
BCC Research: The Global Market for Carotenoids
The upcoming forecast period for the global carotenoids market will see significant shifts and evolutions. Considering these fluctuations, gaining a comprehensive insight into the market can help businesses approach decision-making with confidence and foresight.
To download your free report overview or purchase the report in full, click here. Becoming a member of the BCC Research library provides access to a range of reports within your chosen field. This can give you an in-depth and holistic insight into an entire sector. Get in touch below to find out more, we'd love to chat!