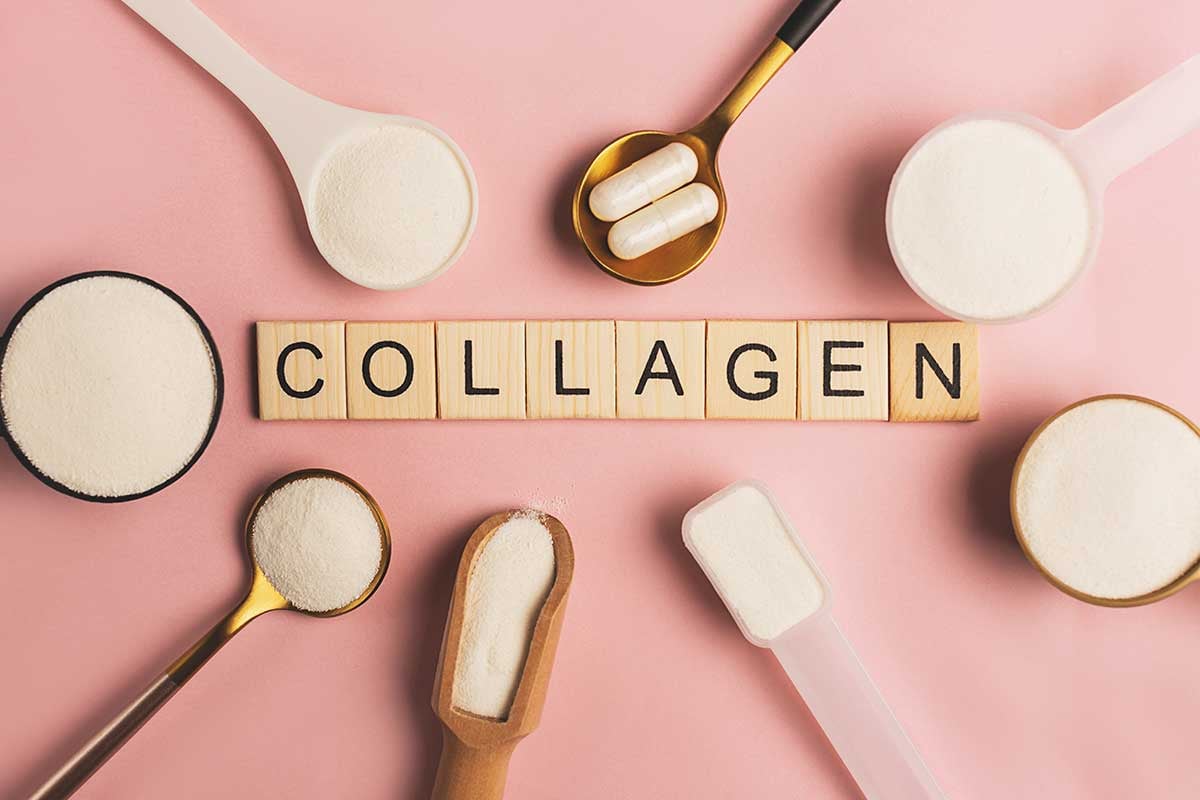 The logistics pavilion makes its debut at this year's Pack Expo international. Taking place from October 23-26 , the world's largest showcase of technology, packaging, and processing solutions for every industry makes its way to Chicago. The logistics pavilion will display targeted solutions related to the supply chain, including warehousing, fulfillment, distribution logistics services, and transportation providers. With the buzz of the new addition to the already exciting event, we here at BCC are reflecting on the core of this theme across our latest and most popular reports.
BCC analysts have analyzed the global collagen market within our report Global Collagen Markets: Nutraceuticals, Food and Beverage, Pharmaceutical and Healthcare, Cosmetics, and Personal Care. BCC's goal for this study was to evaluate collagens' global growth potential through 2027, including an in-depth supply chain analysis. The report also focuses on the many applications in which collagen is transformed to fit the need of the consumer, in line with Pack Expo's all-new logistics pavilion.
The superfood, skin care secret and pharmaceutical material of dreams
Collagen is the gift that keeps on giving, and then it gives some more. With one of the broadest application spectrums, collagen is the superfood, skincare secret, and adaptable pharmaceutical material that is effectively changing every end-user industry for the better. Providing a lengthy list of health benefits, as well as their lesser-known uses within the pharmaceutical industry, collagen is the leading protein that is naturally found in our bodies.
Throughout its almost 100-year history, collagen has been studied mercilessly in its extraction and benefits throughout different industries. In fact, the global collagen market will see a dramatic increase over the forecast period (2022-2027), expecting to hit $6.2 billion by 2027, growing at a compound annual growth rate (CAGR) of 5.9%.
Collagen up until the modern day
The first molecular structure of collagen was identified in the early 1930s. Over the next 30 years, extraction techniques were developed for scientific attempts to acquire physiologically active collagen peptides. Later, in the 1970s, we began to see collagen primarily utilized as a water binder through the meat and sports bar industries. In the early part of this decade, it began to be used in nutritional goods as a replacement for sugar and fat. In parallel, the collagen peptides found in hydrolyzed collagen gained popularity as an ingredient in nutricosmetic products. At this period, collagen was also widely used as a source of protein to enhance other cuisines.
The 1980s saw the first signs of collagen research breakthrough with chemists at the Gdansk Polytechnic isolating collagen from fish skin in 1985. Finally, there was evidence that the formation of collagen in joint cartilage was positively impacted, encouraging those who have problems with their joints' health or mobility. Apart from its usage in the cosmetic industry, this is now the most widespread use of collagen peptides globally. From the 90s to the modern day, we primarily know collagen as an anti-aging secret skincare product or a supplement to help with a wide range of health issues. Collagen also lives within the pharmaceutical industry as drug delivery system materials such as collagen shields in ophthalmology.
Collagen supply chain analysis
The supply chain of collagen follows four key stages:
procurement
manufacturing
marketing & distribution
delivery of final product to end-users
Supply chain management plays a vital role in minimizing operational costs and maintaining the continuous supply of products to consumers. BCC analysts reveal that supply chain reconfiguration initiatives were taken by key collagen manufacturers to avoid the fluctuation in the prices of final products.

Raw material procurement
The supply chain of collagen starts with the procurement of raw materials. These are either sourced from suppliers or direct from meat processors or animal slaughterhouses which function under stringent veterinary control.
The quality of the end product is dependent on the quality of raw materials; hence, the procurement of raw materials is an essential step in the supply chain. Key factors in the collagen supply chain include the origin, composition, and price of raw materials which inevitably affect the quality and price of the final product.
BCC analysis: the higher number of suppliers in the market provides an opportunity for buyers to bargain more and get products at lower prices.
Manufacturing
Collagen is extracted from various animal-origin raw materials such as: bovine hide, bone, pig skin, poultry, fish skin, and fish scales. Raw materials are then washed and chopped, and after acid/alkaline treatment is done, the raw material is further sent for extraction. After extraction, it is filtered to extract concentrated liquid collagen. The collagen is further sterilized and dried to form solid collagen.
These extracted collagens are then supplied to end-user industries, including food and beverage, cosmetics and personal care, nutraceuticals, and healthcare and pharmaceuticals.
BCC analysis: high costs incurred in manufacturing and increasing R&D expenditures are expected to remain concerning factors for new market entries. Strategic partnerships with buyers and product innovations are expected to facilitate new market entries.
Marketing and distribution
Collagen is distributed through various online and offline distribution channels. Offline distribution involves distributors, suppliers, retailers, and wholesalers. The online distributors include e-commerce platforms, company websites, and online retailers.
These distribution companies supply collagen through distribution channels, including direct supply contracts with buyers and third-party agreements with wholesalers and traders.
BCC analysis: although there are a large number of buyers available in the market, they have flexibility in terms of bargaining. This is lowering pressure on suppliers to provide higher-quality products at lower prices.
End users
End users of collagen include food and beverage manufacturers, nutraceutical supplements producers, cosmetics & personal care products manufacturers, and pharmaceuticals & healthcare companies.
Collagen is used to produce various health supplements, medical products, cosmetics, pharmaceutical products, and food & beverage products. Collagen is used as a texturizer in various food and beverage products. It is also used to produce wound care products such as dressing sheets, pads, and gels.
BCC analysis: the collagen market is consolidated, owing to the presence of a few key manufacturers. The market is characterized by the integration of raw material suppliers and manufacturers. Industry rivalry is anticipated to be high over the forecast period.
The lucrative collagen industry
Collagen biocompatibility and good degradability make it suitable for a wide range of applications. Collagen is also a molecule with modest immunogenicity, which reduces the likelihood of rejection when it is injected or consumed by a different body.
The preference for minimally invasive technologies, increasing usage of collagen in medical devices and drug delivery systems, and collagen's efficiency in wound healing are anticipated to be some of the major drivers influencing collagen demand globally in the future years. Collagen is crucial in a variety of sectors, including pharmaceuticals, food and beverage, and cosmeceuticals, due to its easy availability from many sources and low antigenicity. During the forecast period, the overall growth of the collagen market will be significantly influenced by the high and growing demand for a range of collagen products in the field of wound healing as predicted by BCC analysts.
Pack Expo 2022 logistics pavilion
Want to know more about supply solutions? BCC team members Greg and Melanie are ready to explore all that Pack Expo has to offer, including their new 2022 logistics pavilion! To arrange the team attending and to sign up for the post-show report, click here.
To explore the applications of the global collagen markets in more detail with in-depth analysis from BCC analysts, click here for the report overview of Global Collagen Markets: Nutraceuticals, Food and Beverage, Pharmaceutical and Healthcare, Cosmetics, and Personal Care.
Alternatively, you can purchase the single, full report or consider becoming a BCC member today and gain access to the entire environment and sustainability report library.