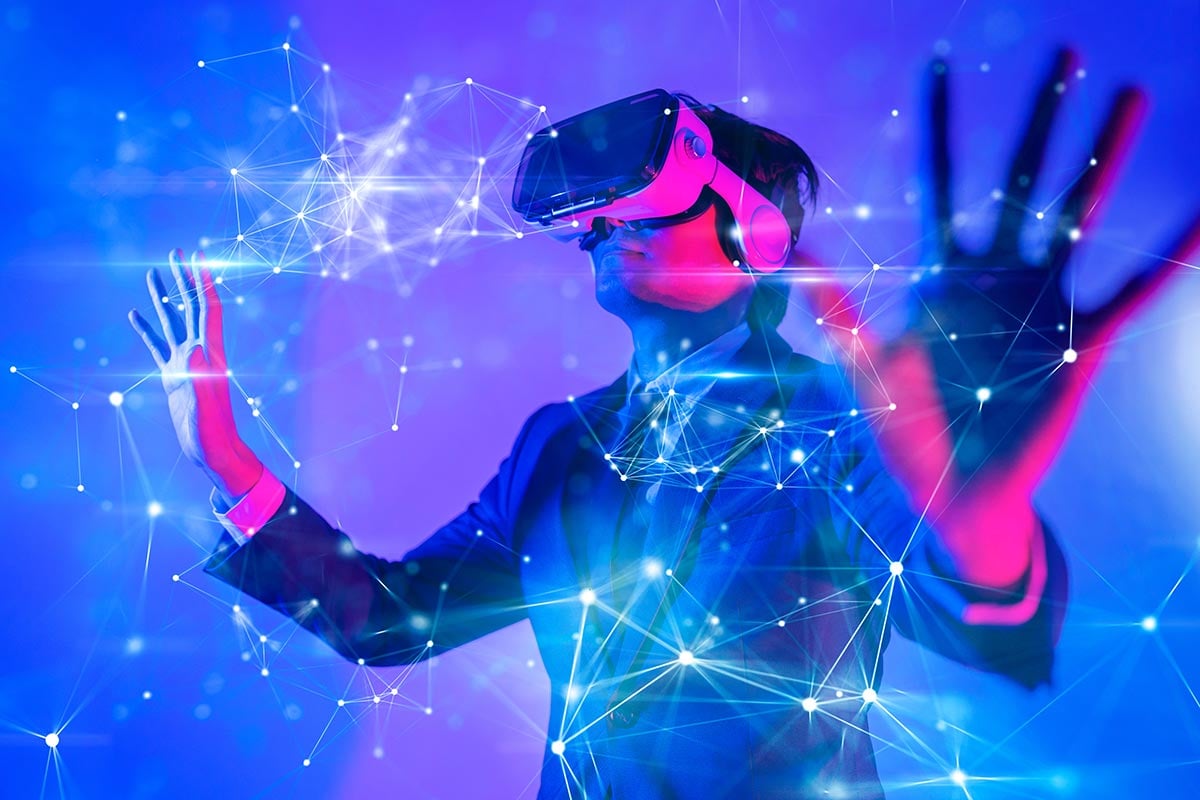 It gets thrown around so often that even typing it here begs a virtual eye roll – but yes, it's true: the metaverse was all abuzz at CES 2023. Indeed, vendors were keen to showcase technologies that could play a key role in making virtual worlds a sensory-rich experience. OVR Technology, for example, unveiled a VR headset that incorporated the use of scent, while other vendors were showcasing 3D displays that bypassed the need for glasses or a VR headset. Brelyon's monitors go a long way in tackling one of the metaverse's key challenges: convincing users to wear bulky, uncomfortable, and reality-blocking headsets.
Money is still being funnelled into the unfulfilled dream of the metaverse, a fact reflected in the market's mammoth anticipated growth. BCC Research predicts that the global market for the metaverse will expand by 34.4% over the next five years, accumulating an eye-watering value of $231 billion by 2027.
Whether the 3D virtual world will actualize in the way Zuckerberg hopes remains to be seen. Sure, some exciting leaps toward the necessary hyper-realistic tech were displayed at CES, but it's clear that, in many respects, the industry is still a long way off. Social ramifications that are yet to be reckoned with could seriously dampen market growth: The cost and maintenance of associated tech, concerns over privacy, and, significantly, the unknown mental implications of such immersive tech could throttle expansion by as much as (-) 24-27% in the coming years.
Is metaverse technology there yet?
There are a huge number of bridges to cross to create a realistic virtual world. 5G, cloud computing, AI, VR, and blockchain will all need to be widespread and running at the highest possible spec to ensure a seamless user experience. 5G connectivity is not anticipated to reach its highest saturation until 2040. While some form of metaverse could be in place before then, it's possible that its "golden age" may not be for some time.
3D mapping – which is the process of 3D modeling using computer graphics to produce a three-dimensional digital representation of any surface or object – is necessary to ensure realism within the metaverse. While the technology isn't new per se, its complexity must be ramped up in order to support the metaverse. Countless 3D objects that alter based on the situation will need to be rendered, helping make the simulation as colorful and authentic as possible.
Some robust hardware is also needed to support hyper-rich 3D mapping, but no commercially available products currently support that. Technology is still some way off, and Mark Zuckerberg himself has said: "It's not going to be until later this decade that this stuff really starts to get fully mature."
Mental health concerns
Technology aside, the success of the metaverse hangs on numerous other considerations, one of those being the implication on mental well-being. The use of cell phones and social media has long generated concern over the consequences on mental health, particularly that of young people. A metaverse only adds another dimension to this issue.
Recent studies by Meta indicated that children who experience mental health concerns believed that using Instagram made their condition worse. But according to the same study, many teenagers cited Instagram as a reassuring source of support while coping with adolescent concerns. The relationship between social media use and mental health is hazy, indirect, and difficult to quantify. But crucially, this does not free Big Tech companies from the responsibility of considering how their products affect today's youth and society as a whole.
A lack of content regulation has been pinned to various catastrophic events – namely the encouragement of genocide in Myanmar. Even in less dramatic situations, the invention of "infinite scroll" has shortened attention spans and made nuance a thing of the past. More immersive technology may fulfil a very human need for realistic social interaction – something that is increasingly hard to find in the digital age. But the decentralized metaverse may also be riddled with escapist and extreme content that the real world does not so easily deliver.
The outcome will depend on Big Tech companies and how they regulate themselves – plus any regulation that emerges from technophobic governments. What's clear is that organizations like Meta can no longer claim ignorance about the social ramifications of their social media platforms. Users are more likely to positively engage in a metaverse that promotes context and interconnection – but the same issues that plague today's social media platforms will likely be amplified in a digital world that emphasizes immersion and addiction.
Learn more about the global market for the metaverse
CES 2023 certainly generated excitement for the metaverse. The platform's growing presence, no matter what eventual form it takes, is irrefutable, and the figures back it up. BCC Research's recent report analyzes the current and future market size of the metaverse, evaluating the future trends and competitive landscape to boot. Given the growing proliferation of the platform, accessing reliable and comprehensive market support has never been more vital.
Download your complimentary report overview of Metaverse: Global Market Size, Trends and Forecast (2022-2027).
Alternatively, consider becoming a member of the BCC Research library, and gain access to a host of reports within the vast Information Technology category. Enquire below to find out more – a member of our team would be happy to help.