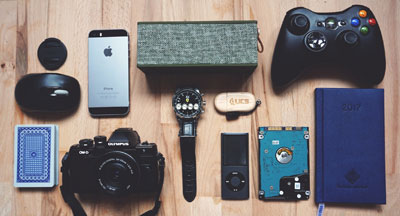 A new cellulose-based polymer has entered the bioplastics global market. The material, dubbed Treva by its manufacturer Eastman Chemical Company, is composed of Eastman's BPA- and phthalate-free material.
Sourced from sustainably managed trees, the cellulose-based Treva offers "excellent flow rates, durability, and dimensional stability allow for less material usage, thinner parts, and longer product life, enhancing lifecycle assessments," the company said in a
release
.
Featuring high chemical resistance, the material is intended for end use in a number of consumer products like electronics, cosmetics cases, eyeglass frames, and automotive interior components. Burt Capel, vice president for Tennessee-based Eastman Chemical Co., calls Treva an engineering bioplastic that differs from other bioplastics that are sourced from foods,
notes
Plastics Technology.
According to Capel, the material's improved dimensional stability over existing bioplastics, as well as strong chemical resistance to agents such as skin oils, sunscreen and cleaners, makes it suitable for high-durability items that come in contact with the skin.
The material's low birefringence prevents the unwelcomed "rainbow effect" some plastics experience with polarized light, improving the user experience with electronic device screens and retail displays, the company says.
In a 24-hour test that compared its chemical resistance with acrylic, PC, PC/ABS and neat ABS, Treva fared best. The company lauded the material's flow rate. "Excellent flow characteristics also enable design freedom, allowing TREVA to be used with complicated designs and in filling thin parts," Eastman said in its
release
. "Under recommended processing conditions, recent thin-wall 30 mil spiral flow testing shows that TREVA flow rates are significantly better than polycarbonate and polycarbonate/ABS blends, and comparable to ABS."
The company also conducted a hot runner test against acrylic, PC, ABS and PC/ABS, using a valve-gated nozzle with a small pin gate,
according
to Plastics Technology. The material exhibited high flow.
Eastman said Treva's produces an appearance of high gloss and clarity, along with a "warm" touch and feel. Because it allows for high pigment saturation, the material takes color well.
Eastman plans applications in eyeglass frames, wearable electronics, headphones, and other items that require durability and contact the skin. Additionally, the material is slated for housings, cases and other applications with high levels of design intricacies
According to Plastics Technology, initial grades will be suitable for injection molding and extrusion. As mentioned, the percentage of bio-based contribution to the resin is capped at 50%, based on the chemistry and existing feedstocks.
"Your typical bioplastic doesn't have good color; isn't very tough, and doesn't have chemical resistance," Randy Beavers, global sales director at Eastman Chemical (China) Co., Ltd., tells Plastics Technology. "From an engineering bioplastic material, it really is a serious entrée into that market."
BCC Research
projects
the North American transparent plastics market to reach 5.6 billion pounds by 2022, up from 4.5 billion pounds in 2017, demonstrating a 4.6% CAGR.