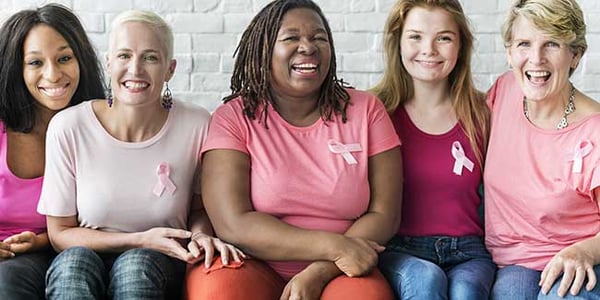 Cancer is never a fun topic, and breast cancer specifically can be a tough conversation to have. As the second leading cause of death for women, it can feel like a losing battle. According to the World Health Organization (WHO) statistics, the majority of deaths can be avoided with proper detection and treatment.
There is a disproportionate percentage of invasive breast cancer cases, as they much higher in underserviced communities due to the lack of appropriate diagnostic tools and financial aid needed for detection and treatment.
The medical field is consistently fighting the odds, working to turn them in our favor. And while the preemptive steps to take have remained the same, the tools at our disposal have become more sophisticated and highly personalized.
Available Drugs and Diagnostics for Breast Cancer
There are a variety of treatment options that are now available in the breast cancer diagnostic and drug technology markets including: hormonal therapies, chemotherapeutic drugs, as well as combining therapies and targeted options.
While there are new innovative drugs on the market, there are many side effects to consider, including adverse reactions and safety concerns. There will be improvements in the safety and efficacy of the drugs, and it remains that the best way to fight breast cancer is early detection.
Mammography is a well-established breast cancer diagnostic tool. And while it is considered the gold standard for identifying both invasive and noninvasive breast cancer, the risk of false-positive and false-negative results remains high. Fortunately, that risk is lowering thanks to 3D mammography and promising alternatives.
MDx, or molecular diagnostics, is an early-stage breast cancer screening process that is gaining popularity. It's a screening process that can be categorized into the following, based on the intent of the test:
Prognostic
Diagnostic
Companion diagnostic
Recurrence
MDx is an identification method that uses predictive gene testing to detect disease by analyzing gene mutations such as BRCA1 and BRCA2 for breast cancer. Performed before any disease symptoms are noticeable, also known as presymptomatic, MDx can help women who are at an increased risk of developing hereditary breast cancer.
Ultimately, aside from better accuracy, the simpler, more effective, less evasive and personalized diagnostic tools is the way to detect breast cancer early enough that it can be taken care of before it becomes terminal.
Breast Cancer Diagnostics Trends and Projections
The global breast cancer diagnostic and drug market should reach $28.2 billion by 2024 from $20.9 billion in 2019 at a compound annual growth rate (CAGR) of 6.2% through 2024.
Breast cancer drug technology is expected to grow from $17.9 billion in 2019 to $23.7 billion in 2024, growing 5.8% annually through 2024.
Breast cancer companion diagnostics is expected to grow from $418.2 million in 2019 to $1.1 billion in 2024 at 21.4% through 2024.
Key market players: Abbott, Sanofi, Pfizer and Novartis.
For additional intel into the global market for vaccines, download a free overview of our report, Breast Cancer Diagnostic and Drug Technologies: Global Markets.