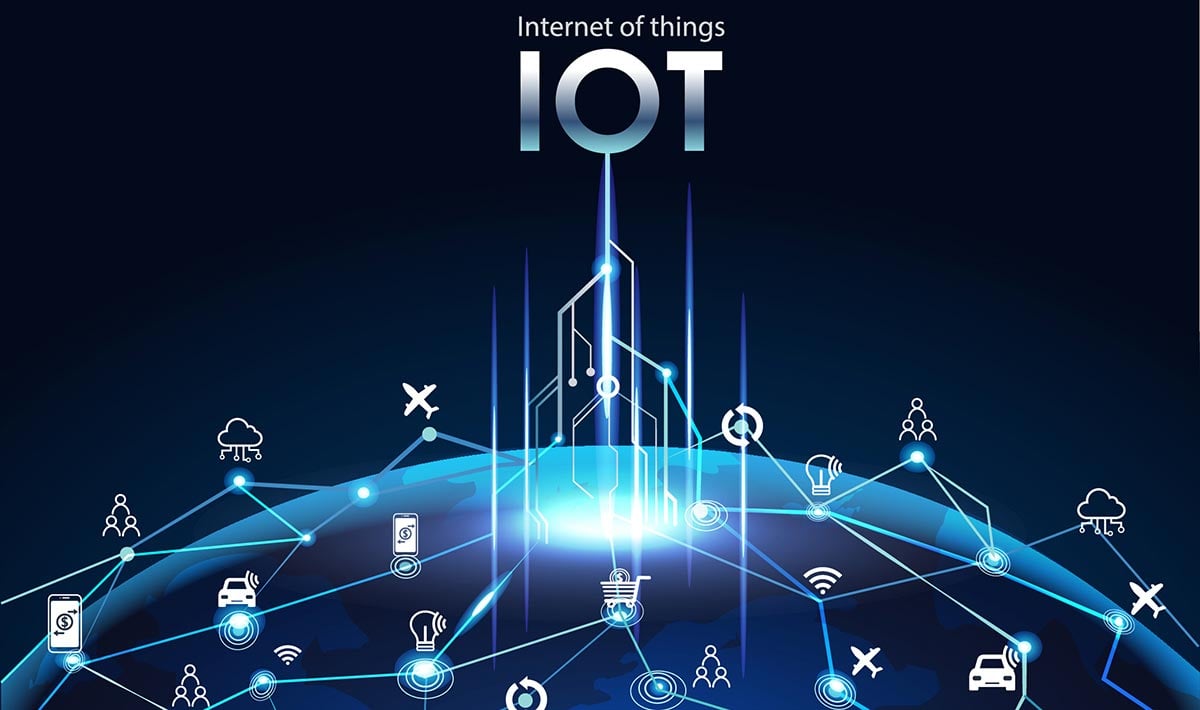 Definition Of Internet of Things (IoT)
When you think of the Internet of Things (IoT), what comes to mind? If it's lots of things, you're not wrong. The definition of IoT is nuanced, multi-faceted and even controversial. So much so that in 2015, The Institute of Electrical and Electronics Engineers (IEEE) issued a white paper in May 2015 called Towards a Definition of the IoT. The IEEE states that IoT includes enabling technologies, components and the mechanisms to integrate these components effectively. This refers often to a network that enables the integration and a set of components that can range from autonomous sensors to smartphones.
Many applications and industries enabled by IT networks with integrated components are quickly redefining IoT beyond RFID, machine-to-machine (M2M) or any previous point interconnection technology. IoT encompasses all of these. Thanks to the internet, mobile devices and data analytics, new layers of capability are added to what IoT encompasses all the time.
History Of IoT
The concept of a network of smart devices was discussed as early as 1982, with a modified Coke machine at Carnegie Mellon University (a BCC member!) becoming the first internet-connected appliance. Through the 1990s, a series of papers were published in various academic journals. The concept of the IoT first became popular in 1999, through the Auto-ID Center at MIT (another BCC member!) and related market-analysis publications.
The term "IoT" was popularized by Kevin Ashton, a British professor at MIT. At the turn of the millennium, he envisioned vendors embedding intelligence into physical objects or things, basically anything that could support a sensor, and connecting these via networks.
In 2000, LG announced its plans to develop an internet-enabled refrigerator. From 2003-2004, "IoT" was mentioned in mainstream publications, including The Guardian, Scientific American and the Boston Globe; it began to appear in book titles for the first time. This period also saw projects such as Cooltown, Internet0 and the Disappearing Computer initiative that implemented some of the ideas of IoT. Additionally, this period saw massive scale deployment of RFID through the U.S. Department of Defense's SAVI program and from Walmart.
In 2005, the UN's International Telecommunications Union (ITU) published its first report on IoT, indicating the technology's further global acceptance. The same year saw the development of Nabaztag, a Wi-Fi-enabled ambient electronic device in the shape of a rabbit, and now a part of Aldebaran Robotics manufactured by Violet. This little Wi-Fi-enabled rabbit can alert and speak to the user about stock market reports, news headlines and RSS-feeds. It has an alarm clock function and can connect to other devices.
The IoT market experienced impressive growth between 2008-2010. The number of connected devices surpassed the world population; there is more than one connected device per person. In 2010, the number of connected devices—smartphones, tablets, PCs, etc.—totaled 12.5 billion with a global population of 6.8 billion.
There has been significant development in the IoT space since 2010, including mergers and acquisitions, funding, entry of new companies and new technology introduction. This period saw new industries accepting IoT. Large traditional technology companies like Cisco, IBM and Ericsson increased focus on IoT and produced large educational and marketing initiatives on the topic. The key reasons for the strong development of IoT throughout this period include increasing focus of the large technology companies and their financial strength and government initiatives, particularly throughout developed regions.
Current Trends in IoT
With the exponential growth of IoT demand expected to continue over the next five years, the time to prepare for the future of wireless is now. The new breakthrough in IoT technology was fifth generation (5G) wireless. 5G wireless is significantly faster than previous models, creating new opportunities for change and innovation.
IoT is in a growth stage and there are many ways companies can make money in the industry, even in the components segment of the market.
The interoperability and interconnectivity that Industry 4.0, a term that refers to the Fourth Industrial Revolution and the ongoing factory automation, provides on the production floor is expected to determine the future of manufacturing operations and processes. Factory properties, such as edge devices, legacy equipment and IoT hardware, must link to physical networks in order to implement an interconnected tomorrow. Interconnectivity necessitates significant improvements to the wireless networking infrastructure used in greenfield and brownfield facilities.
Impact of COVID-19 on IoT
COVID-19 has boosted the market for IoT, especially in IT, education, banking and healthcare. IoT devices are being implemented in hospitals to stop the spread of the virus and to monitor patients with connected devices. For example, IoT devices analyze patient vitals and other important factors, then send data to hospital staff. It's safe to say that COVID-19 was mitigated by the implementation of IoT tech. To help companies return to some sense of normalcy, IoT systems are being used in contact tracing apps.
Additional Trends in IoT
The global market for IoT technologies is estimated to grow from $370.5 billion in 2021 to reach $1.3 trillion by 2026, at a compound annual growth rate (CAGR) of 27.6%.

IoT in smart wearables, smart cities, smart home and building automation applications is estimated to grow from $137.1 billion in 2021 to reach $438.2 billion by 2026, at a CAGR of 26.2%.

IoT in retail industry application is estimated to grow from $19.9 billion in 2021 to reach $75.5 billion by 2026, at a CAGR of 30.6%

Key industry players: Google, Amazon, Oracle, Cisco, Intel, Broadcom and Texas Instruments.
Additional Resources On IoT
Download an overview of our reports: