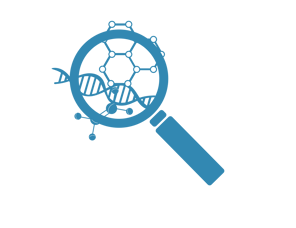 Biomarkers are at the core of identifying any disease or biological condition, and the discovery of new biomarkers has enormous commercial potential. While aiding in diagnostics, prognostics and companion diagnostics, biomarkers are becoming essential tools in one critical process: drug development. As a result, the biomarkers market has been rapidly expanding in recent years, according to a recent webinar led by BCC Research analyst Marianna Tcherpakov, PhD.
During the webinar, Tcherpakov spoke on biomarker identification, selection and development during the drug development process. From the initial step of biomarker discovery to the final process of launching and marketing the product, the biomarker and drug development processes are remarkably comparable, a point Tcherpakov reinforced.
"Today, the biomarkers industry is becoming very similar to the drug development process," Tcherpakov noted. "You need to have a biomarker's validation. You also need to have a clinical validation and utility, and you also have regulatory and marketing aspects."
Tcherpakov also elaborated on the different deals companies are making when it comes to biomarkers. The most popular deal is licensing, consisting of three major components: upfront (cash or equity/stock), milestones and royalties. Acquisitions and partnerships are other deals companies are taking part in. In each type of deal within the biomarker market, however, oncology remains the most active segment. In the acquisitions sector alone, oncology represented 39% of all deals made in the biomarker space during a 10-year period.
"Obviously, oncology is the most active licensing segment on the market," Tcherpakov said. "Most of the deals I saw were between academics and companies rather than only between companies. It's a really simple conclusion because most biomarkers are discovered by academics, and then they don't have the budget to do further assay development."
Webinar Highlights:
The companion diagnostics space represents 17% of partnerships on the market. It also influences acquisition decisions with 11% CDx related deals during a 10-year period.
The percentage of licensing deals between companies and non-profit institutions is higher than licensing between companies (53% vs 47%).
In 2017, QUIAGEN had over 25 master collaboration agreements with pharma

and biotech companies.
"There are definitely a lot of companies that are doing related biomarker product development," Tcherpakov stated. "There were recently some developments on brain injury and things like that. Whoever has a goal of discovery will be lucky to get part of this market. Cardiac diseases are related to biomarkers, as well as inflammatory diseases and, of course, immune disorders."
According to a BCC Research report published in September, the global market for biomarkers is expected to grow from $78.9 billion in 2018 to $136.5 billion by 2023 at a compound annual growth rate (CAGR) of 11.6% from 2018 through 2023, according to the report "Biomarkers: Technologies and Global Markets."
For more on trends and deals within the biomarker industry, or if you would like more detailed information on biomarker commercialization, look for Tcherpakov's report "Biomarker Deals: Terms, Value and Trends, 2008-2018," expected to publish in December.