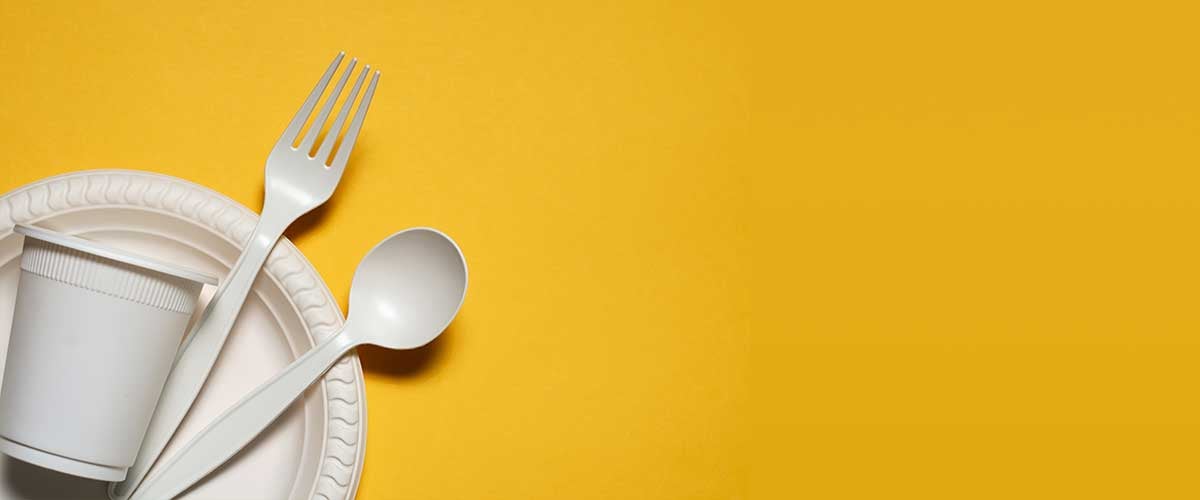 Introduction to Biodegradable Polymers and Plastics Market
To all environmentally responsible citizens of earth, this is happening!
According to the Web of Science, in the last 2.5 years, more than 63k peer-reviewed research papers were published on sustainability, with 20k+ of these focused on biodegradable polymers, indicating the importance of this subject for funding agencies at the governmental level and investors all over the globe.
It is hard to get the image of a landfill and/or ocean full of trash out of our minds. Although making up only a small portion of the municipal solid waste (MSW), conventional plastic products made out of petroleum do not mix well with nature. Their long lifecycle is a significant issue for MSW. Some plastics will take years even to partially decompose, and even then, they break down into smaller pieces which are almost impossible to clean, adding toxicity to our Earth and ultimately our food and bodies.
So, why do plastics still exist? Unfortunately because they're convenient and cheap.
Most publications on bioplastics and biodegradable polymers focus on developing new polymers that are cost-effective, environmentally friendly, with mechanical properties that resemble conventional plastics.
Biodegradable polymers break down into carbon dioxide, nitrogen, water, biomass and inorganic salts. They decompose under both aerobic and anaerobic conditions by enzymes and the presence of microorganisms.
The global market for biodegradable polymers is expected to grow because of the high demand in a broad range of end-user industries across the globe. Although biodegradable polymers have been commercially available for several years, they are still considered early in their product lifecycle. This market faces several major problems; most importantly relatively high prices and the lack of infrastructure for effective composting, which is an extremely critical aspect for biodegradable polymer market success.
Interview with Biodegradable Polymers and Plastics Industry Player, Kraton
BCC interviewed the Global Strategic Marketing Director at Kraton Polymers, Yuliya Streen. Kraton Polymers is a global producer of bio-based chemicals. Their secret to success? They take a holistic approach to the product lifecycle, a step toward enabling the circular economy.
BCC: Tell us about Kraton's products and mission.
Yuliya S: Kraton develops, manufactures and markets bio-based chemicals and specialty polymers that deliver exceptional value and enhance the lives of people all over the world. As a leading global producer of styrenic block copolymers (SBC) and pine chemicals, we manufacture high-performance materials that differentiate our customers' products and meet multi-market needs.
Our global footprint, reliable supply, extensive expertise and integrated portfolio of high-quality products enable our customers to push the boundaries of performance to power the future of innovation. Sustainability is engrained in our DNA. We are committed to providing the superior product development, exceptional technical service, sustainable solutions and reliable quality supply that gives you the innovation edge.
Our vision is to be an admired sustainable supplier of innovation-based solutions to our pine chemical and polymer markets, creating exceptional value for our customers, shareholders, employees and communities alike.
BCC: Could you share some of Kraton's performance enhancement solutions for biodegradable polymers?
Yuliya S: CirKular+™ is a new Kraton additive product line launched on Earth Day in 2020, designed to support the plastics industry's commitment to sustainability and circularity through the reuse, reduce and recycling initiatives. Through our holistic approach to the end product lifecycle, CirKular+ additives enable plastics upcycling and circular economy solutions via versatile multi-resin compatibilization and the performance enhancement of recycled plastic waste streams and bioplastics in a wide range of applications. Kraton's CirKular+ product line is comprised of two series: a Compatibilization Series and a Performance Enhancement Series. To learn more about CirKular+ visit www.cirkularplus.com.
BCC: In your opinion, what market is the fastest-growing application for biodegradable polymers?
Yuliya S: Although packaging has been the largest market for biodegradable polymers in the past decade, the growth trajectory will more than likely plateau. The increasing access to renewable polymers, use of recycled materials and design recyclability mandates created a wide range of sustainable/circular alternatives for the industry. Performance, economics, switching costs and the push for sustainability are among the key considerations in the change of direction for value chain players.
Out of all the applications for biodegradable polymers, packaging has the highest cost sensitivity and a shorter product life cycle. On the other hand, medical applications have some inherent limitations around specifications, safety protocols and product end-of-life methods. The use of biopolymers in medical products has gained traction over the past years, and will likely continue to grow ahead of other applications, building on the successful early adoption.
Additional Trends And Projections About Biodegradable Polymers
The global market volume of biodegradable polymers should grow from 1 kilotons in 2021 to 1.9 kilotons by 2026, at compound annual growth rate (CAGR) of 14%.

Packaging for biodegradable polymers should grow from 675.6 kilotons in 2021 to 1.3 kilotons by 2026, at a CAGR of 13.2%.

Medical applications for biodegradable polymers should grow from $71.9 kilotons in 2021 to $166.4 kilotons by 2026, at a CAGR of 18.3%.

Europe supplied more than 430 kilotons of biodegradable polymers in 2020 and is forecasted to supply more than 815 kilotons by 2026 at a CAGR of 12.9 %.

North America supplied more than 279 kilotons of biodegradable polymers in 2020 and is forecasted to supply more than 511 kilotons by 2026 at a CAGR of 12.3 %.

Asia-Pacific supplied more than 232 kilotons of biodegradable polymers in 2020 and is forecasted to supply more than 557 kilotons by 2026 at a CAGR of 17.4 %.

Key market players: BASF, Futerro, Mitsui Chemicals and Toray Industries.
For Additional Intel Into The Global Market for Biodegradable Polymers:
Check out Kraton's website: www.kraton.com
Read the rest of our interview with Kraton in our Innovation Spotlight: Kraton: Biodegradable Polymers

Download a free overview of our report, Biodegradable Polymers: Global Markets and Technologies