Programmable materials stem from 4D printing, and their future looks bright. Designers in a variety of industries are beginning to use smart materials to create new products. They are doing so by looking at materials and considering how to unlock their natural characteristics, which allow them to engineer transformable materials.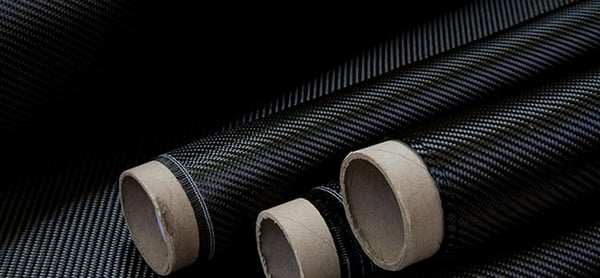 Our Content Writer Clara Mouawad sat down with Nicole Hone, an industrial designer and graduate student of Victoria University in Wellington, to discuss her use of programmable materials in her artwork and how programmable materials are impacting the film and exhibition industry.
BCC: You developed a new technique in 4D printing that involves giving 4D-printed, futuristic, aquatic "plants" named Hydrophytes, the ability to change based on their environment. Could you explain what this technique does and why it interests you?
Nicole: I have always been fascinated with nature; it inspires my design ideas and aesthetic. For this project, I became particularly interested in botany and marine life. I was amazed by the way sea creatures and corals moved and wanted to reflect similar qualities in my designs. I thought, "Wouldn't it be really cool to have a future-focussed exhibition with moving models that visitors could interact with?" This idea led to the concept of futuristic aquatic plants, Hydrophytes.
The way that PolyJet technology creates objects is becoming more like biology, a concept that drew me to this type of 3D printing. A designer can control variation in material shore hardness, opacity and colour. Blends of hard bone-like structures and soft flesh-like area scan be printed within a single object. There is also the opportunity to create complex organic forms with internal structures.
With Computer Generated Objects (CGOs), the application of multi-material 3D/4D printing demonstrated by the Hydrophytes showcases this concept. CGO is similar to CGI. In both instances, the subject is created digitally, but the difference is that CGO are physical objects that can interact naturally with their surroundings.
BCC: How do you think that 4D printing can impact the film and exhibition industry?
Nicole: Contemporary museums are becoming more visitor-centred and offering content that encourages us to think about the future and challenging issues. I noticed that digital-based experiences were thriving but physical-based ones perhaps seemed less exciting and showed slow progress with the integration of new technology. My research proposed that physical objects, created with multi-material 3D/4D printing, have value in creating immersive physical-based experiences.
For more insight into programmable materials and 4D printing, plus the impact of COVID19 on these markets, download our free white paper.
For even more insight, explore our related reports: