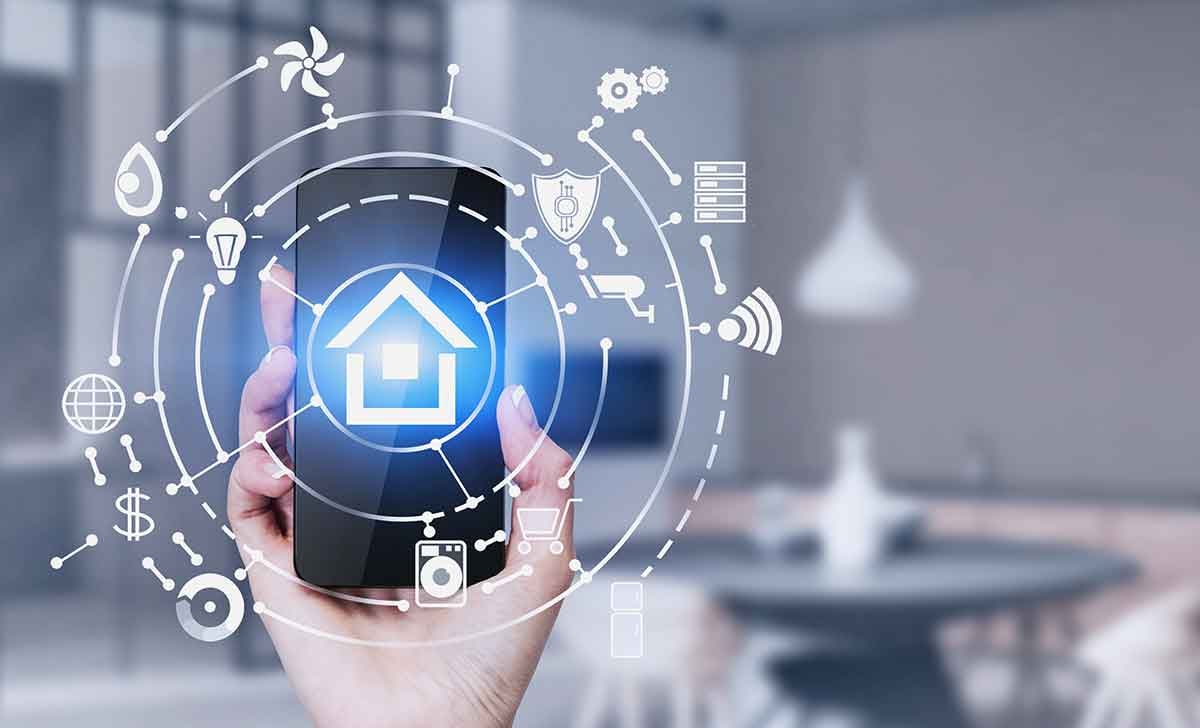 Home automation technology proceeded at a creeping, even halting pace for many years. Only recently has it begun to enter the mainstream with improvements in machine-to-machine communication. The ability to heat and cool a home efficiently, secure it with a robust system and be entertained easily inside of it and control all of this remotely, all took a giant step forward thanks to the Internet of Things and with the evolution of increasingly powerful mobile devices.
The growing popularity of home automation technology includes developments on both demand and supply. Demand-wise, rising incomes and standards of living have combined with increased awareness of energy conservation and growing concerns about personal security have increased the attractiveness of home automation. Also, prospective homebuyers are younger and more technologically savvy than previous generations. They are no longer simply more open to these technologies; they have largely come to expect them.
Supply-wise, the declining cost and complexity of new home automation products is drawing new buyers. Until just a few years ago, the cost of quality home automation components was prohibitive for all but the enthusiast market, but the drop in price levels have attracted a wider consumer base.
BCC sat down with the Continental Automated Buildings Association (CABA), a leading international, not-for-profit industry organization promoting advanced technologies in homes and buildings. Overcoming the aforementioned hurdles has been one of their goals since 1988.
BCC: How did CABA come into existence?
CABA: A coalition of building-minded organizations came together to promote the advantages of intelligent building and connected home technologies, and explore the future development of this market through collaborative research. In 1995, the association organized its first major collaborative research project, a $160,000 study focused on home energy and environmental management systems funded by 16 funding organizations. CABA has been promoting advanced technologies in homes and buildings since 1988.
BCC: How do you define an intelligent building or connected home?
CABA: Intelligent buildings and connected homes bring together the systems, services and assets as an interconnected system capable of delivering improvements to operation and performance in ways that could not be realized through standalone systems lacking this integration.
BCC: Where do you see intelligent buildings and connected homes in 20 years?
CABA: As CABA's Intelligent Building Energy Management System report (2020) highlights, the capabilities of intelligent buildings are being continually refined by a new class of software tools and data frameworks that include advanced data management, analytics, AI and machine learning algorithms. All of these technologies will continue to develop, as will influential use cases. The industry will have moved much closer to providing connected homes and intelligent buildings with the ability to sense and adapt to occupants' preferences in real time.
Additional Trends And Projections About Home Automation Technologies
The U.S. market for home automation systems should grow from $9 billion in 2021 to $15.8 billion by 2026, at compound annual growth rate (CAGR) of 12%.





Energy management for home automation systems should grow from $3.4 billion in 2021 to $5.4 billion by 2026 at a CAGR of 9.7%.





Key market players: Elster, Honeywell International and Visonic Group.
For Additional Intel Into The Global Market for Automated Homes:
Check out CABA's website: www.caba.org

Read the rest of our interview with CABA in our Innovation Spotlight: CABA: Automated Homes: https://www.bccresearch.com/caba-automated-homes-market
Download a free overview of our report, The U.S. Market for Home Automation and Security Technologies: www.bccresearch.com/market-research/instrumentation-and-sensors/home-automation-security-technologies-market-report.html
Download a free overview of our report, Enabling Technologies for the Smart Grid: www.bccresearch.com/market-research/energy-and-resources/smart-grid-technologies.html