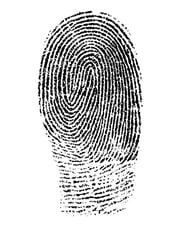 The steadily increasing demand for substance abuse test equipment forms a building block for medical technology companies, according to a new study by BCC Research. From estimated sales of $3 billion in 2016, the global drug testing industry is predicted to reach almost $4 billion by 2022. Technological advances and the entry of new innovative companies in the diagnostics industry have transformed the market.
Consolidation trends in the in vitro diagnostics sector have also influenced the drugs of abuse testing market. Budding industry segments include home and school drug testing kits, which are being driven by technology and policy developments. An industry compound annual growth rate (CAGR) of 4.5% through 2022 is expected, with urine and blood tests remaining market leaders.
Test equipment using blood, hair, urine and other methods has limitations. When using such samples, the presence of drugs can be detected, but it is difficult to demonstrate levels of intoxication or impairment. Moreover, most existing test kits can detect drug classes (e.g., opiates, methadone, cocaine, cannabinoids, etc.), but not specific drugs or their route of administration (e.g., inhaled, ingested, or injected).
A U.K. company recently announced the launch of the first portable fingerprint drug test (Technology Networks, September 4). Intelligent Fingerprinting's drug screening system is hygienic and easy to use, collecting fingerprint samples in five seconds. The company's technology analyzes the tiny traces of sweat contained in a fingerprint to detect drugs and drug metabolites. It delivers simultaneous screening results (positive or negative) for cocaine, opiates, cannabis and amphetamines in less than 10 minutes.
Initial applications for Intelligent Fingerprinting's system include support for drug testing programs within drug rehabilitation, workplaces and criminal justice. The portability of the system means that organizations can screen for drug use almost anywhere, at any time. According to Jerry Walker, Intelligent Fingerprinting's CEO, the company plans to further publish its findings and present at upcoming scientific conferences and customer events.
The United Nations estimates the drug user population at more than 200 million people, with opiates and heroin being the most popular globally. In 2016, the drug abuse segment of the global substance abuse and addiction treatment market reached nearly $2.3 billion, and is poised to grow at a CAGR of 6.8% through 2021. The opioid abuse segment is projected to be valued at $2.5 billion by 2021. Addiction to opioids is on the rise and leading to serious health problems. Therefore, it is of prime importance to monitor and control drug abuse through testing that can measure the use of drugs and help in the evaluation and proper treatment of addiction.
The 2017 drug testing market is estimated at $2.2 billion in the United States and over $563 million in the European Union. Because of regulatory requirements, the United States has the greatest demand for drugs of abuse testing, followed by Europe. The United States has long been plagued by substance abuse, particularly with regard to the high level of abuse of prescription drugs. The gradual increase in the abuse of sedatives, tranquilizers and narcotic drugs—other than heroin—among the general population has resulted in prescription drugs becoming the second most abused class of drugs after cannabis. The abuse of prescription drugs such as fentanyl, oxycodone and hydrocodone has led to a rising number of deaths.
The most commonly abused drug in Europe is cannabis, with the Czech Republic, Denmark, France and the United Kingdom topping the list. After the United States, Europe is the second-largest market for cocaine in the world. According to the World Drug Report of the United Nations Office on Drugs and Crime, Western and Central Europe account for approximately 25% of all cocaine abused globally. Cocaine abusers account for roughly 10% of drug abusers admitted for treatment in the European Union.
DRUGS OF ABUSE TESTING MARKETS BY GEOGRAPHIC REGION, 2017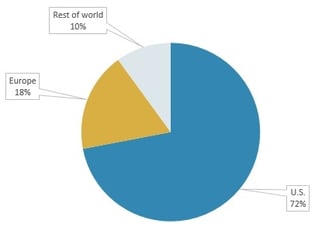 "Throughout the United States, state governments are making drug testing a condition for receiving certain benefits payments, and drug law offenses—along with overdoses—are on the rise; thus there are health implications, legal issues and other factors complicating this industry," says Robert G. Hunter, Senior Editor Healthcare, BCC Research. "Testing has been growing more common since the 1980s, and the United States has—by far—the greatest demand, both onsite and in the laboratory."
Compared with laboratory-based (complex) testing, onsite testing by law enforcement officials and first responders is a smaller market; however, its growth has been steady as employers or state laws dictate a drug-free workplace. Federal drug tests are mandated for millions of workers, from airline pilots and nuclear power workers to military personnel. For more research and market forecasts for drug testing, download the report overview for Drug Testing: Technologies and Global Markets.