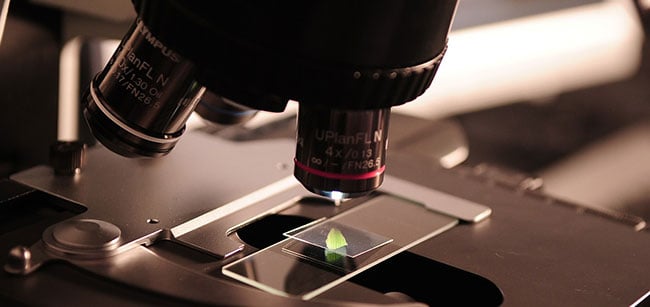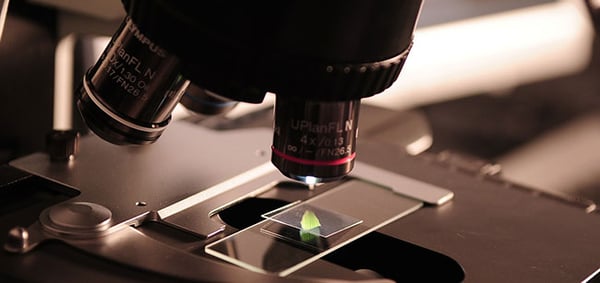 As the life sciences field evolves, so do the job opportunities it offers.
If you (or the students or professionals you work with) want to enter or advance in the field professionally, you have to stay updated on developments within the life sciences job market.
Today's blog lists 4 of the 6 major jobs emerging in life sciences, and the skills you'll need to cultivate to thrive.
1. Immuno-oncology. Cancer immunotherapy/immuno-oncology refers to artificial stimulation of the immune system to treat cancer, thus improving one's natural ability to fight the disease. This approach exploits cancer cells' specific tumor antigens that can be detected by the antibody proteins of the immune system.
Based on recent scientific and industry publications, it is clear that the immunotherapy approach is considered a future of cancer treatment. In fact, in 2018, it was recognized by Nobel Prize Committee as one of the most important scientific achievements in medicine
What does this mean for jobseekers? To develop and more importantly to improve current technologies, the immunotherapy market needs a pipeline of talent: well-educated and skilled scientists. A new graduate or scientist with an immunology background will have a strong advantage in the market.
Additionally, extensive knowledge of cell isolation, cell manipulation and overall cell culture techniques are important skills for employment opportunities. For example, CAR-T therapy development requires professionals with strong cell culture knowledge and manipulation skills. The cell therapy approach is still in its early development stage and needs a lot of optimization. Therefore, assay development scientists in cell biology are part of this evolving industry.
2. CRISPR. CRISPR stands Clustered Regularly Interspaced Short Palindromic Repeat, which refers to the unique organization of short, partially palindromic repeated DNA sequences found in the genomes of bacteria and other microorganisms.
CRISPR technology is based on this biological phenomenon and can be a powerful tool for editing genomes in general. The main applications of CRISPR technology include correcting genetic defects, treating and preventing the spread of diseases, and improving crop yields. Indeed, CRISPR discoveries have already made a significant impact in the life science arena.
However, CRISPR technology raises ethical concerns. For example, what might be the ecological impact of using edited genes in crops? An introduced new genetic trait could spread beyond the target population to other organisms through crossbreeding or could reduce the genetic diversity of the target population.
What this means for jobseekers. CRISPR technology will be pushed into clinical trials due to its ability to improve the gene therapy approach. More than a decade ago, gene therapy was one of the most popular trends; however, after years of R&D, not many drugs have been introduced to the market. Thus, the CRISPR platform represents an opportunity to facilitate gene therapy drug development.
Scientists with an extensive knowledge in gene sequence manipulation and understanding of this specific system can contribute tremendously to further drug development and be part of a revolutionary approach that may change the future of healthcare. Geneticists and scientists skilled in molecular biology, specifically in nucleic acids design, will have the advantage to be hired to work on CRISPR projects.
3. Artificial Intelligence (AI). The use of emerging technologies like AI has begun to revolutionize research activities in the biotech industry overall and these markets specifically: diagnostics, lab assistants and drug discovery.
Diagnostics: This sector requires highly accurate assays. An AI approach can help analyze assay data and pinpoint specific details to validate tests for clinical use.
Lab Assistants: AI can be an excellent lab assistant. Currently, tedious secretarial work and lab tasks such as designing constructs for gene editing or data analysis are slowly being handed over to AI programs.
Drug Discovery: Computing technologies promise to make drug discovery cheaper and quicker, effectively making the time needed for lead discovery a small fraction of what it is today.
What does this mean for jobseekers? Industry insiders note these job opportunities in AI:
Software analysts and developers.
Computer scientists and computer engineers.
Algorithm specialists.
Research scientists.
Bioengineers.
Unsurprisingly, a career in AI requires deep understanding computer/IT technology. If jobseekers see themselves as "computer geeks," their hobby can become a very successful career that combines AI and biotech.

4. Nanotechnology and 3D Printing. Nanotechnology is a crucial driving force behind innovation in medicine and healthcare. It will have an impact in many sectors, such as nanoscale therapeutics, biosensors, implantable devices, drug delivery systems and imaging technologies.

What does this mean for jobseekers? Because nanotechnology is a growing and expanding sector, universities have begun to offer dedicated nanomedicine degree programs (example: MSc program in Nanotechnology for Medicine and Health Care). Therefore, job may consider a specific degree in a nanotechnology-related field.

Additionally, the unlimited possibilities that 3D printing and more specifically, bioprinting, provide, are creating new jobs. Up until now, the impact 3D printing has had on healthcare has been fairly minor, but bioprinting should change all this, as it creates a demand for a unique skillset.

Biotechnology firms will seek candidates with engineering, design and modelling skills that exist alongside the more classic medical and life science skill sets. Jobs in the bioprinting industry will include scientists, research associates, biomedical scientists, and biomedical engineering technicians.

Additional Emerging Jobs in Life Sciences
There are 3 more new jobs in life sciences that you need to know. Download a complimentary chapter of our recent report, "Emerging Jobs in Life Sciences and What You Should Be Training For Now."