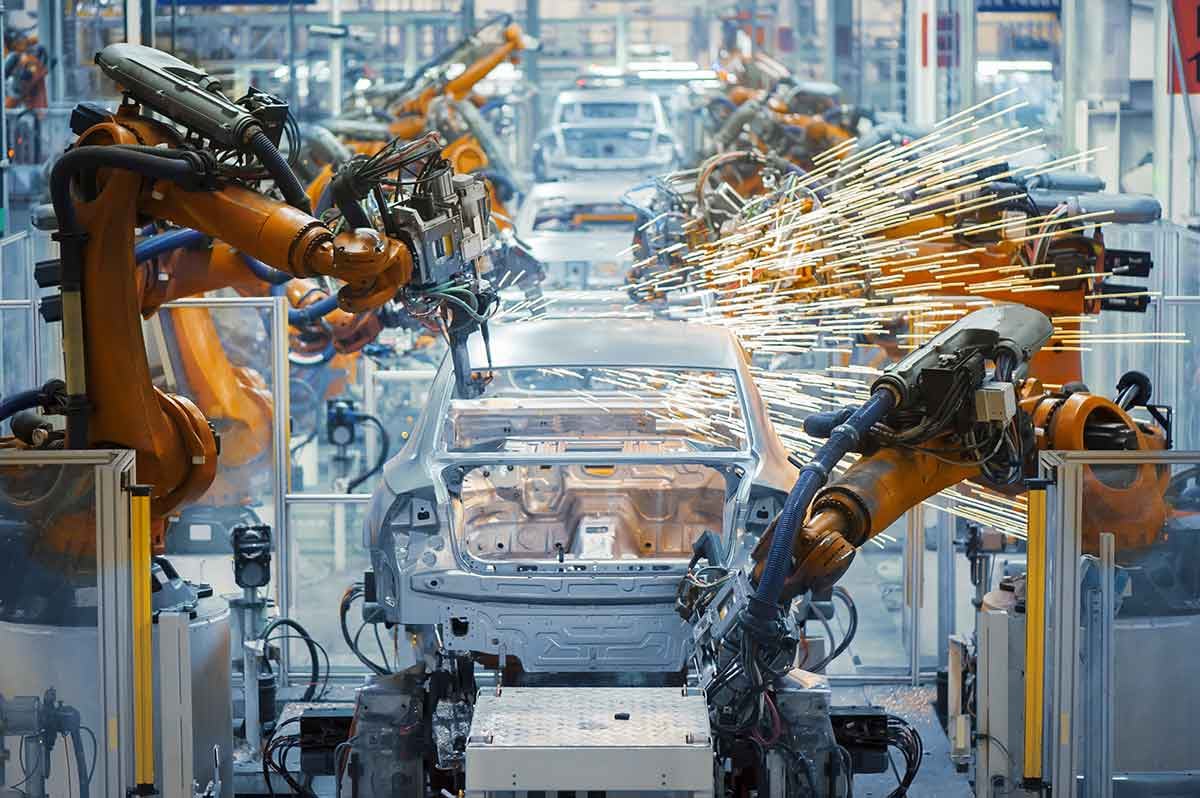 As our team relishes in the world of manufacturing at IMTS this week, we here at BCC Research are following the trend. Greg and Joel are observing the event, looking out for exciting innovations and insights from the industry.
If like us, you don't want to miss out on what the team has been up to at IMTS, you can read our post-show report. Tap the link below to sign up!
Sign up to receive our post-show report.
At BCC, we have long monitored and reported on the manufacturing industry. In today's blog post, we turn to matrix composites, specifically ceramic and carbon matrix composites to look into what their role is throughout the manufacturing world.
Across product development, engineers are plagued with the words faster, lighter and hotter. But rather than focusing on the modernity of technology and development, it is back to basics: creating brakes for military planes or pipes carrying corrosive fluids in electrical power plants.
Ceramic and carbon matrix composites are the indestructible superheroes of manufacturing. They provide an entire world of new thermo-mechanical properties, giving engineers the ability to unlock the potential of some of their most advanced high-temperature and high-speed designs. With mechanical and thermal restrictions no longer limiting factors, they can form parts of engines, coatings, and rocket thrusters.
What are they?
The matrix, which is the predominant phase of a composite, represents the material whose properties are to be improved or modified. The secondary phase is the material utilized to modify the characteristics of the predominant phase. In most applications, the secondary phase serves to improve the matrix's mechanical properties (e.g., toughness, thermal shock resistance). In these cases, the secondary phase is also known as the "reinforcing" phase. The secondary phase can also be introduced to improve other properties of the matrix material, such as bioactivity in biocompatible ceramics or electrical conductivity. More than one type of secondary phase may be dispersed in the composite to improve the properties of the matrix material.
Ceramic matrix composites (CMCs) are interesting in that both the reinforcement and matrix materials are ceramics. In some cases, the same kind of ceramic is used for both parts of the structure, and additional secondary fibers may be included. Carbon composites consist of carbon fibers embedded in a carbonaceous matrix. Carbon, when used in an inert or nonoxidizing atmosphere, is an attractive high-temperature material. The desirable characteristics of these ceramic composites include:
High-temperature stability
High thermal shock resistance
High corrosion resistance
Lightweight
Non-magnetic and non-conductive properties
Versatility in providing unique engineering solutions
The history of ceramic and carbon matrix composites
In the late 1960s, Carborundum Co. was awarded a patent to produce a carbon-carbon composite by impregnation. This fueled the researchers of the early 1970s to start investigating carbon fiber-reinforced glasses. By 1973, It was demonstrated that the addition of platelets significantly improved the fracture toughness and thermal shock resistance of monolithic materials. A couple of years after that in 1976, Japanese scientists synthesized silicon carbide fibers with high tensile strength, which were later manufactured and commercialized, leading to the development of the first glass ceramic composite. From here the research on ceramic composites increased, and the theoretical basis for continuous fiber ceramic composites (CFCCs) was also established. Between then and now many discoveries and adaptations have occurred, however, the late 1990s and beyond saw the early ideas come to life with military and industrial applications commercialized.
As of 2022 the global market for ceramic (CMC) and carbon matrix composites (CAMC) is estimated to increase from $4.9 billion to $7.4 billion by 2027, at a compound annual growth rate (CAGR) of 8.8% during the forecast period of 2022 through 2027.
The many uses and industries of ceramic and carbon matrix composites
CMCs and CAMs find applications in various industry sectors including mechanical, environmental, aerospace, transportation, medical, and sensors. Three of these sectors, however, have been identified by analysts at BCC Research in our 2022 report Ceramic Matrix Composites and Carbon Matric Composites: Technologies and Global Markets, to be the major contributors to market demand. The three sectors are aerospace and defense, energy and environmental, and mechanical and chemical. Within these three sectors, ceramic and carbon matrix composites are primarily used for their wear, corrosion, and high-temperature resistance.
The aerospace and defense sector are forecast to remain the leading application field for MCs and CAMs in 2027, with revenues accounting for 50.7% of the total market. Examples of ceramic and carbon matrix composites in the aerospace and defense sector include:
Thermal protection systems and propulsion components for spacecraft and aircraft
Re-entry vehicle heat shields
Flaps for controlling space vehicles
Nozzle flaps and seals for military aircraft
Aft deck heat shield seals for military aircraft
Flame holders
Tactical missile combustors and rotors
Military gas turbine components
Rocket propulsion components, including nozzles
In the energy and environmental sector, ceramic matrix composites are primarily used to manufacture parts and coatings for high and ultra-high-temperature applications and power generation. Ceramic matrix composites are also utilized in various high-temperature applications, as well as applications aimed at saving or producing energy, and those aimed at protecting the environment such as:
Bearing sleeves for boilers
Components for heat exchangers
Air preheater tubes
Immersion heaters
Turbine shrouds
Combustors for stationary gas turbine engines and microturbines
Within the mechanical and chemical sector, wear- and corrosion-resistant parts, and filtration and separation media represent the most relevant applications for CMCs and CAMCs. Examples of this include:
Wear-resistant parts
Cutting tools
Mechanical seals
Seal-less magnetic pumps
Pumps for abrasive fluids
Water-corrosion resistant coatings
What's next?
Global government defense budgets continue to be a major market opportunity as ceramic and carbon matrix composites can tolerate extreme impact and heat; nations are turning to these materials for vehicles and armor. Other opportunities for the market include the introduction of new composite materials with enhanced properties, more efficient and cost-effective production technologies, growing penetration of nanocomposite materials with advanced performance characteristics, as well as high levels of related research and development activity.
Ceramic Matrix Composites and Carbon Matrix Composites: Technologies and Global Markets
To download your complimentary copy of the report overview or purchase the full report on the global ceramic and carbon matrix composites market click here.
The report breaks down the market by region, as well as looking at the leading companies in the industry and their competitive landscape.
Become a BCC member and gain access to our entire manufacturing report library.