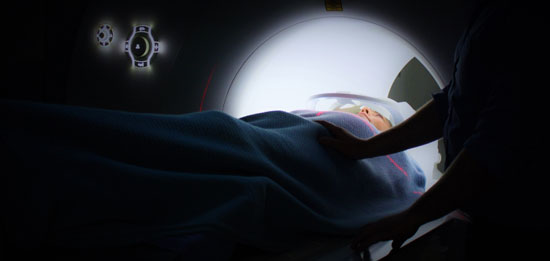 As the prevalence of cancer and other genetic diseases continue to climb, the global market for biomarker-based drugs and therapeutics continues to see significant growth. As outlined in BCC Research's recent report, biomarkers offer the advantage of early diagnosis and accurate, consistent results. According to the report, excerpted below, this global market is expected to reach $136.5 billion by 2023.
Medical signs or symptoms that are objective indications of medical states that can be measured accurately and reproducibly are referred as biomarkers. Medical signs are limited to indications of health or illness which are presented by patients themselves. Biomarkers or bio-indicators can be used as tools to equitably measure and indicate physiological and pathological progress; they can also be used to measure pharmacological response to any therapeutic intervention.
There are various organizations which have defined biomarkers. For example, according to the National Institutes of Health Biomarkers Definitions Working Group, biomarker is defined as "a characteristic that is objectively measured and evaluated as an indicator of normal biological processes, pathogenic processes, or pharmacologic responses to a therapeutic intervention."
Also, according to the International Programme on Chemical Safety (a joint venture on chemical safety led by the World Health Organization, the United Nations and the International Labor Organization), a biomarker can be defined as "any substance, structure or process that can be measured within the body or its associated products and its influence for predicting the incidence of outcome or disease." In another report on the validity of biomarkers in environmental risk assessment by the WHO, it was stated that a true definition of biomarkers includes, "almost any measurement reflecting an interaction between a biological system and a potential hazard, which may be chemical, physical or biological. This quantified response can be a functional, physiological, or biochemical at the cellular level or a molecular interaction."
|Want more on the global market for Biomarkers? Download the Report Overview.
Examples of biomarkers range from simple pulse and blood pressure through basic chemistries to more complex laboratory tests of blood and other tissues. Medical signs have a long history of use in clinical practice. Biomarkers are often the most objective, quantifiable medical signs that modern laboratory science allows us to measure reproducibly. The use of biomarkers and laboratory-measured biomarkers in clinical research is newer, and the best approaches to this practice are still being developed and refined. The key issue while handling biomarkers is determining the relationship between any given measurable biomarker and relevant clinical endpoints.
Biomarkers, which range from biological, chemical and/or protein markers, are tests measurements that provide detailed information on the normal biological processes, pathogenic processes or pharmacological responses for therapeutic and diagnostic interventions. An essential element of biomarkers used for clinical decision-making is that the marker is clinically relevant and clinically valid. The difference between a biomarker and another measurement is in the clinically-validated nature of a biomarker. For example, determination of the level of a prostate-specific antigen (PSA) in a cancer patient's serum is a clinical measurement. However, once this measurement is backed by clinical data showing that concentrations above a defined threshold definitively predict the presence of disease, it becomes a biomarker.
Most biomarkers fall into four general classes:
(1) genomic signatures
(2) proteins
(3) a combination of data for predictive results using bioinformatics
(4) imaging markers
Genetic biomarkers are often genes whose expression changes in a disease state, such as the HER-2 gene that is overexpressed in certain types of cancer, or single nucleotide polymorphisms (SNPs) that indicate the likelihood of or presence of disease. Genomic signature biomarkers include DNA, glucose, cholesterol and other small molecule metabolites. Well-known protein biomarkers include insulin and glycosylated hemoglobin (HbA1C), which are used to monitor diabetes mellitus.
Proteomics is the large-scale study of proteomes, the identification of target/disease-specific proteins and the analysis of them. It involves the separation and identification of proteins or peptide sequences from crude biological samples. Following the separation process, the quantitative characterization of protein mixtures further helps comprehend the mechanism of complex biological systems. The information generated from these protein biomarkers provides clear relationships between the functions of proteins toward a target/disease across a large population of samples. Such protein molecules/peptide signatures help discover and validate protein markers that can be used in clinical research applications such as patient stratification, diagnosis and therapeutic monitoring, or in pharmaceutical development, to fully characterize the behavior of candidate drugs. Thus, protein biomarkers could provide the basis for the development of new diagnosis methodologies, treatments and early disease detection.
Imaging biomarker measurements made with a variety of different imaging techniques such as positron emission tomography (PET) and magnetic resonance imaging (MRI) are often used to monitor response to therapy in diseases such as cancer. An imaging biomarker is a biological characteristic that is detectable on an image. Imaging biomarkers provide the advantage of examining the exact disease focus, such as an infarct or tumor, unlike other biological samples such as the biofluids and physiologic measurement. Moreover, when compared with the other types of biomarkers, imaging biomarkers are noninvasive (unlike solid tissue samples). These biomarkers provide persistent results wherever imaging modalities without ionizing radiation are used. These biomarkers have wide application in major medical areas such as cancer, cardiovascular diseases, neurological and psychiatric diseases, musculoskeletal diseases, metabolic diseases, and inflammatory and autoimmunity-based diseases. Other CT, MRI, PET and ultrasonography biomarkers are used extensively in cancer research and drug development, where imaging endpoints are a critical necessity for patient safety and understanding a drug's effectiveness.