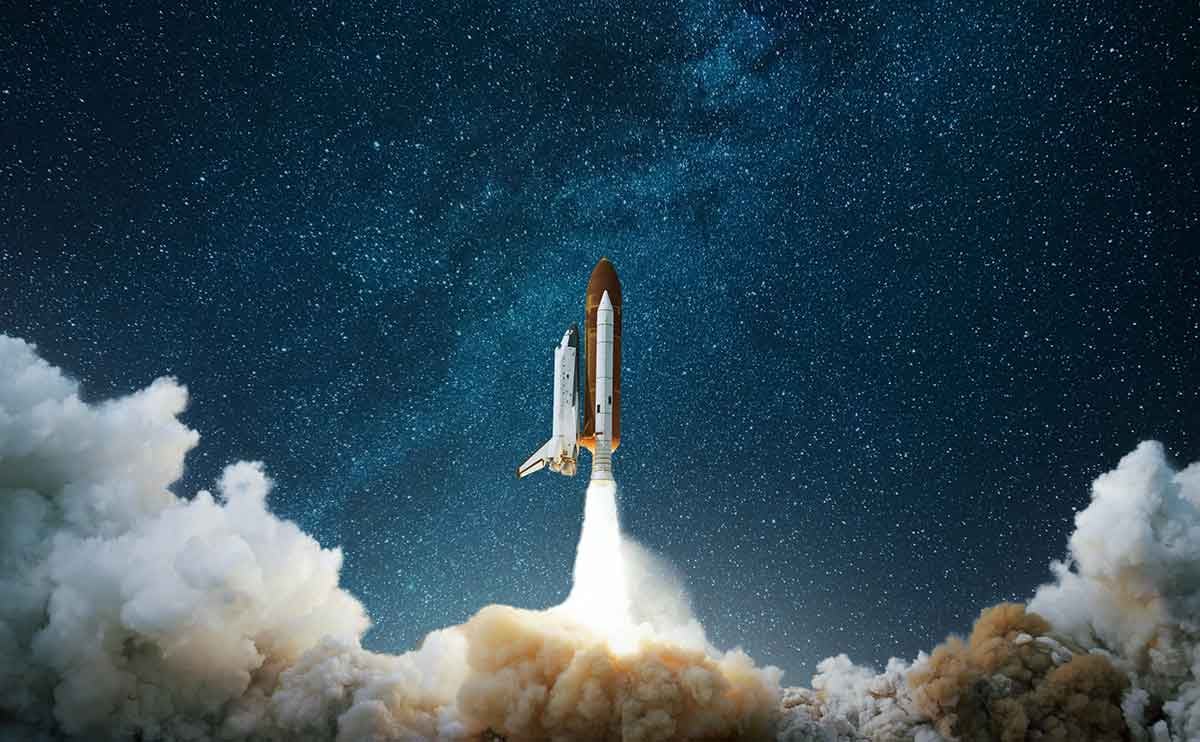 The population is expanding. Cities are shooting upwards, and manmade materials now outweigh all life on earth. With big populations come big problems, to which we need big solutions. Enter: Big Science, the answer to some of humanity's most pressing problems.
What is Big Science?
Big science is a term used to describe large-scale scientific research. Due to sheer magnitude, the projects are usually funded by governments or international agencies. A big science project could require equipment and constructions that cost hundreds of millions or even billions of dollars – far beyond what an individual or even a company can afford.
There are hundreds of big science projects in the world. The projects concerned with the earth cost eye-watering amounts. But big science pursuits concerned with matters beyond the planet cost even more.
Aerospace Investments to Reach New Heights
BCC Research has predicted that aerospace will continue to financially dominate the global big science market. In 2020 alone, aerospace generated $11.8 billion of funding, taking up 40.5% of total investments for big science projects.
The U.S. accounted for over 60% of the global market for aerospace projects in 2019.
The global market for big science as a whole should grow from $29.1 billion in 2020 to $41.6 billion by 2025 with a compound annual growth rate (CAGR) of 7.4% for the period of 2020-2025.
Big Science Projects: The Bigger Picture
Other than otherworldly pursuits, big science has large stakes in various ecological projects. Global efforts to reduce carbon emissions usually come in the form of investments in low-carbon energy alternatives. The International Thermonuclear Experimental Reactor (ITER) represents the largest green energy project of its kind. ITER is a magnetic confinement fusion (MFC) project backed by over 35 countries. The project aims to produce safe, carbon-free, and virtually limitless energy.
In terms of aerospace, Artemis is the joint-largest project. Coordinated by NASA and funded by the US government, the primary goal of Artemis is to put the first woman and next man on the moon by 2024. Once this is achieved, the project will focus on landing humans on Mars in the 2030s.
The Chinese Lunar Exploration Program (CLEP), also known as Chang'e, is the other large-scale aeronautical big science project. With various space missions successfully launched since 2007, Chang'e 6 is expected to take off in 2023. BCC Research predicts that investment in this project will range from $1 billion to $1.5 billion between 2021-2025.
3 Key Big Science Trends
The use of advanced materials is common in big science projects. Metals, alloys, polymers, and ceramics that can withstand harsh environments will be in high demand over the next five years, generating a value of more than $36 billion.

And out of all these materials, metals and alloys are the most profitable segment. In 2020, they generated $3.2 billion worth of sales and took up 55.2% of total advanced materials used in big science.

BCC Research analysts estimate that big science projects will provide more than $100 billion in revenue to 20,000 to 30,000 suppliers worldwide in the next five years.
Learn More About Big Science Markets
BCC Research's report on Big Science: Global Markets dives into the nuances of this ground-breaking industry. With investments set to reach new heights, gaining insight into this dynamic market has never been more pertinent.
To download your complimentary report overview, follow this link.
Or, consider becoming a member of the BCC Research library, to gain access to the full version of this report, plus a host of other relevant reports in your chosen field.